PENGARUH SERVICE QUALITY, CUSTOMER SATISFACTION, CUSTOMER COMMITMENT, CUSTOMER VALUE TERHADAP CUSTOMER BEHAVIOURAL LOYALTY PADA LAYANAN INTERNET INDIHOME DI SURABAYA
Galih Luhur Pambudi

Jurusan Manajemen Pemasaran Fakultas Bisnis dan Ekonomika Universitas Surabaya
Abstract
Penelitian ini bertujuan menguji pengaruh Information Quality dan Privacy terhadap Behavioural Loyalty internet Indihome di Surabaya. Penelitian ini menggunakan Purposive sampling dengan sampel sebanyak 180 responden. Penelitian ini menggunakan pendekatan kuantitatif melalui pengujian secara statistik.  Pengujian dilakukan dengan menggunakan SEM (Structural Equation Modeling) melalui software AMOS 21 (Analysis of Moment Structures)  untuk menguji model pengukuran dan struktural. Hasil penelitian ini menunjukan bahwa Information Quality dan Privacy mempengaruhi Customer Satisfaction, Customer Commitment, Customer Value dan Customer Satisfaction, Customer Commitment, Customer Value mempengaruhi Behavioural Loyalty.  Sedangkan  Information Quality dan Privacy secara langsung tidak mempengaruhi Behaviour Loyalty.
Downloads
Download data is not yet available.
References
Amin, M., Isa, Z dan Fontaine, R (2013), "Islamic Banks: Contrasting the Drivers of Customer Satisfaction on Image, Trust, and Loyalty of Muslim and Non-Muslim Customers in Malaysia" International Journal of Bank Marketing Vol. 31(No. 2):79-97

Belanche, D. , Casaló, L.V. and Guinalíu, M. (2012), "Website usability, consumer satisfaction and the intention to use a website: the moderating effect of perceived risk", Journal of Retailing and Consumer Services , Vol. 19 No. 1, pp. 124-132.

Chen, S.C. (2012), "The customer satisfaction-loyalty relation in an interactive e-service setting: the mediators", Journal of Retailing and Consumer Services , Vol. 19 No. 2, pp. 202-210.

Carlos Rodríguez Casal, (2005),"Privacy within in-car systems", info, Vol. 7 Iss 1 pp. 66 – 75.

Hur, Y., Ko, Y.J. and Valacich, J. (2011), "A structural model of the relationships between sport website quality, e-satisfaction, and e-loyalty", Journal of Sport Management, Vol. 25 No. 5, pp. 458-473.

Limbu, Y.B. , Wolf, M. and Lunsford, D.L. (2011), "Consumers' perceptions of online ethics and its effects on satisfaction and loyalty", Journal of Research in Interactive Marketing , Vol. 5 No. 1, pp. 71-89.

Paramaporn Thaichon , Charles Jebarajakirthy , (2016) "Evaluating specific service quality aspects which impact on customers' behavioural loyalty in high-tech internet services", Asia Pacific Journal of Marketing and Logistics, Vol. 28 Iss: 1, pp.141 – 159.

Vinita Kaura Ch. S. Durga Prasad Sourabh Sharma , (2015),"Service quality, service convenience, price and fairness, customer loyalty, and the mediating role of customer satisfaction", International Journal of Bank Marketing, Vol. 33 Iss 4 pp. 404 – 422.

William H. Delone and Ephraim M. Mclean (2011), "Information Systems Success: The Quest for the Dependent Variable" Journal of Management Information Systems 3(4):60-95.

Xia Liu Mengqiao He Fang and Gao Peihong Xie, (2008),"An empirical study of online shopping customer satisfaction in China: a holistic perspective", International Journal of Retail & Distribution Management, Vol. 36 Iss 11 pp. 919 – 940.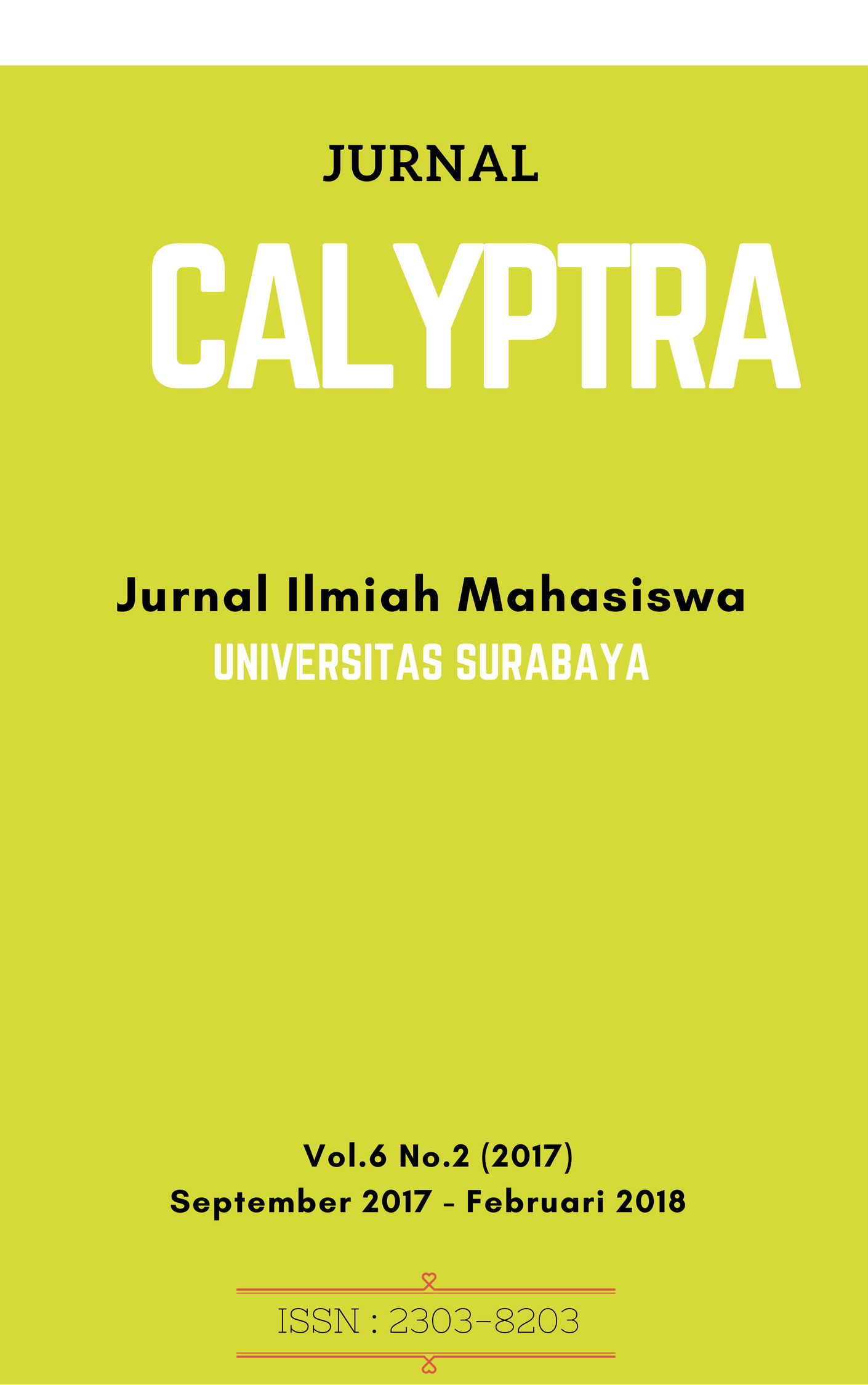 How to Cite
PAMBUDI, Galih Luhur. PENGARUH SERVICE QUALITY, CUSTOMER SATISFACTION, CUSTOMER COMMITMENT, CUSTOMER VALUE TERHADAP CUSTOMER BEHAVIOURAL LOYALTY PADA LAYANAN INTERNET INDIHOME DI SURABAYA.
CALYPTRA
, [S.l.], v. 6, n. 2, p. Hal. 1068 – 1088, sep. 2017. ISSN 2302-8203. Available at: <
http://journal.ubaya.ac.id/index.php/jimus/article/view/1034
>. Date accessed: 24 july 2019.
Section
Bidang Manajemen (M)