PENERAPAN SISTEM PENGENDALIAN MANAJEMEN BERBASIS SPIRITUALITAS UNTUK MENINGKATKAN KINERJA KARYAWAN UD.X DI SIDOARJO
Ni Putu Irene Pricilia Devi

Jurusan Magister Akuntansi Fakultas Bisnis dan Ekonomika Universitas Surabaya
Abstract
Penelitian ini bertujuan untuk mengetahui dampak dari spiritual value dalam sistem pengendalian manajemen yang bertujuan untuk meningkatkan kinerja karyawan dalam badan usaha. Spiritual value dapat menjadi karakteristik unik dari sebuah budaya organisasi. Spiritual value juga bisa menjadi dasar dari sistem pengendalian manajemen dalam sebuah organisasi. Penelitian ini menggunakan pendekatan kualitatif dengan metode wawancara, observasi dan analisis dokumen untuk mengumpulkan data dan informasi. Temuan penelitian ini menunjukkan bahwa penerapan spiritual value dalam sistem pengendalian manajemen memberikan manfaat bagi badan usaha terutama untuk perilaku karyawan dan budaya menjadi lebih positif dan berdampak pada peningkatan kinerja karyawan. Masing-masing kelemahan dan kelebihan sistem pengendalian manajemen berbasis spiritualitas memberikan dampak pada kinerja secara keseluruhan. Penelitian ini memberikan perbaikan yang diperlukan untuk meningkatkan kinerja karyawan melalui penerapan spiritual value dalam sistem pengendalian manajemen. 
Downloads
Download data is not yet available.
References
Afsar, Bilal.,Yuosre Badir.,Umar S.Kiani.,2015. Linking Spiritual Leadership and Employee Pro - Environmental Behavior : The Influence of Workplace Spirituality, Intrinsic Motivation, and Environmental Passion. Journal of Environmental Psychology. 45 (2016), 79-88

Aprisindo., 2011, Sejarah Asosiasi Persepatuan Indonesia [On-line]. Available : http://www.aprisindo.or.id/id/tentang-kami/sejarah, diakses 15 Februari 2016

Ashmos, P. Donde.,Dennis Duchon. 2000. Spirituality at Work: Conceptualization and Measure. Journal of Management Inquiry, 9 (2), 134-144.

Burack, H. Elmer. 1999. Spirituality in The Workplace. Journal of Organizational Change Management, 12 (4), 280-291.

Duchon, Dennis., Donde A. Plowman. 2005. Nurturing the Spirit at Work: Impact on Work Unit Performance. The Leadership Quarterly, 16, 807 – 833

Efferin, Sujoko., Bonnie S. 2010. Seni Perang Sun Zi dan Sistem Pengendalian Manajemen: Filosofi dan Aplikasi. Jakarta: Elex Media, Gramedia

Efferin, Sujoko. 2016. Sistem Pengendalian Manajemen Berbasis Spiritualitas. Jakarta: Yayasan Rumah Peneleh.

Giacalone, A. Robert., Carole, L.J. 2004. A Values Framework for Measuring The Impact of Workplace Spirituality on Organizational Performance. Journal of Business Ethics, 49, 129-142

Ivancevich, M. John., Robert Konopaske., Michael, T. M. 2008. Organizational Behavior and Management. New York: McGraw Hill.

Kinjerski, Val., Berna J. Skrypnek. 2006. Creating Organizational Conditions that Foster Employee Spirit at Work. Leadership and Organizational Development Journal, 27 (4), 280-295

Marques, Joan F. 2008. Spiritual Performance from an Organizational Perspective The Starbucks Way. Corporate Governance :The International Journal of Business in Society, 8(3), 248-257

Milliman, John., Andrew J. Czaplewski., Jeffery F. 2003. Workplace Spirituality and Employee Work Attitudes : an exploratory empirical assessment. Journal of Organizational Change Management, 16 (4), 426-447

Mitroff, Ian I.,Elizabeth A.Denton.1999. A Study of Spirituality in the Workplace. Sloan Management Review

Robbins, P. Stephen., Timothy A.J., 2012. Organizational Behavior. New Jersey: Pearson Education, Inc

Tempo. 2015. Menteri Perindustrian Pacu Industri Sepatu. [On-line]. Available: https://bisnis.tempo.co/read/news/2015/10/06/090706907/, diakses 15 Februari 2016.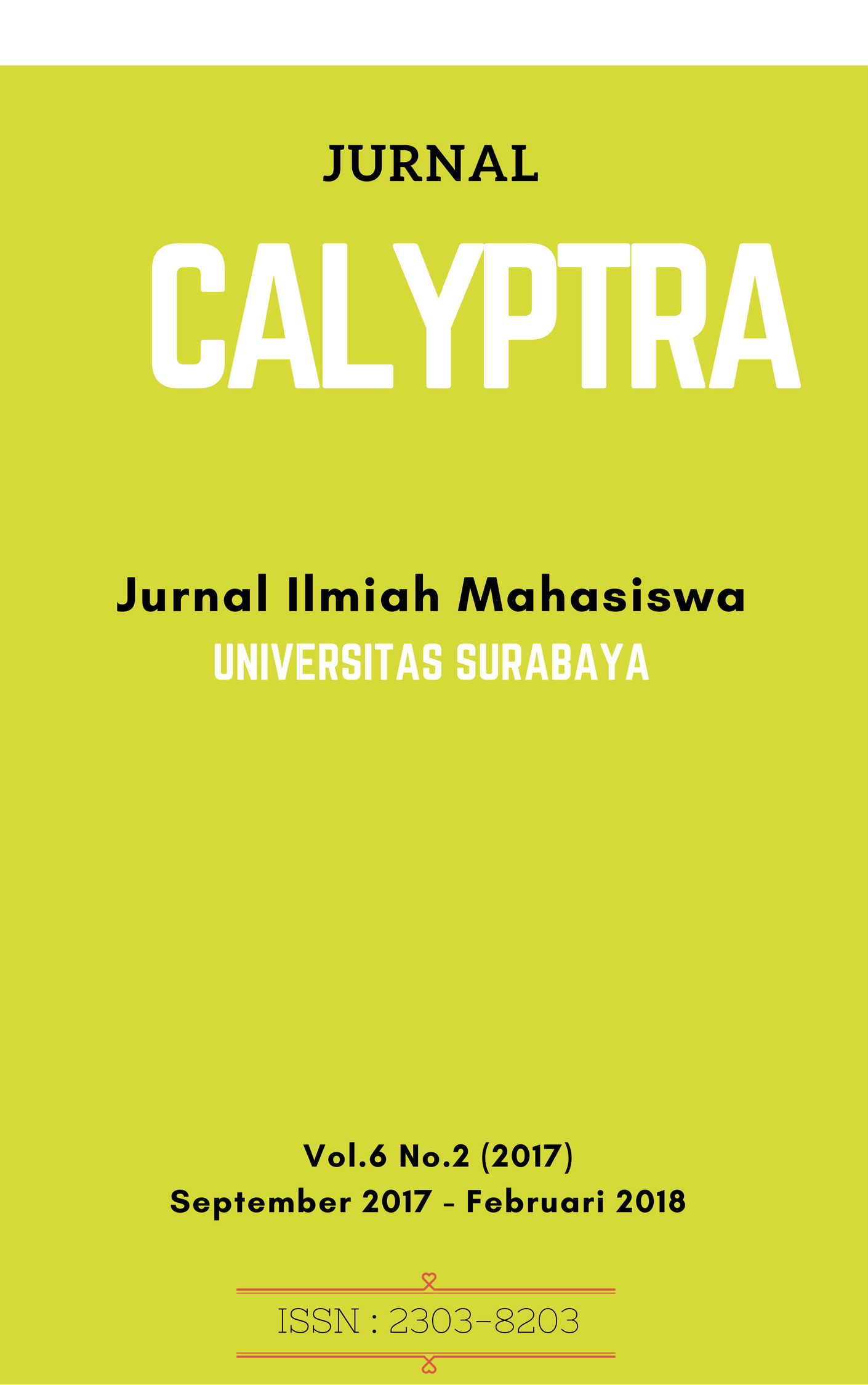 How to Cite
DEVI, Ni Putu Irene Pricilia. PENERAPAN SISTEM PENGENDALIAN MANAJEMEN BERBASIS SPIRITUALITAS UNTUK MENINGKATKAN KINERJA KARYAWAN UD.X DI SIDOARJO.
CALYPTRA
, [S.l.], v. 6, n. 2, p. Hal. 1359 – 1376, sep. 2017. ISSN 2302-8203. Available at: <
http://journal.ubaya.ac.id/index.php/jimus/article/view/1066
>. Date accessed: 24 mar. 2019.
Section
Bidang Magister Akuntansi (MAK)