PERANCANGAN SISTEM INFORMASI AKUNTANSI BERBASIS CLOUD COMPUTING UNTUK MENINGKATKAN KUALITAS INFORMASI PADA SIKLUS PENDAPATAN CV. JAYA MARINE DI SURABAYA
Biem Prima

Jurusan Akuntansi Fakultas Bisnis dan Ekonomika Universitas Surabaya
Abstract
Penelitian ini bertujuan untuk mendesain sistem informasi akuntansi terkomputerisasi pada badan usaha yang masih menggunakan sistem manual dalam aktivitasnya. Untuk dapat menyediakan informasi yang lebih akurat dan tepat waktu secara realtime, dibutuhkan sebuah sistem yang terkomputerisasi agar kegiatan operasional badan usaha dapat berjalan lebih efektif dan efisien. Dalam mendesain sistem informasi akuntansi untuk badan usaha hal yang perlu diperhatikan adalah kualitas informasi yang dihasilkannya. Penelitian ini menggunakan pendekatan kualitatif dalam mendesain sistem informasi akuntansi bagi sebuah badan usaha. Penelitian ini termasuk sebagai applied research yang bermula dari permasalahan yang terjadi pada dalam badan usaha dagang, objek yang digunakan dalam penelitian ini adalah CV. Jaya Marine yang berlokasi di Surabaya. Salah satu teknologi informasi yang dapat digunakan untuk membantu penyediaan informasi yang berkualitas dan real time adalah menggunakan software cloud computing. Hasil dari penelitian adalah untuk meningkatkan kualitas informasi badan usaha khususnya kualitas informasi yang berhubungan dengan siklus pendapatan badan usaha, desain atas sistem informasi akuntansi dalam badan usaha ini akan didukung dengan software cloud computing BeeCloud guna meningkatkan kualitas informasi akuntansi yang dihasilkan.
Downloads
Download data is not yet available.
References
Alexandra Defelice. 2010. Cloud Computing: What Accountants Need to Know. (http://www.journalofaccountancy.com
/issues/2010/oct/20102519..html). Diakses pada tanggal 7 Maret 2016.

Alexandru Iosup, Simon Ostermann, M. Nezih Yigitbasi, Radu Prodan, Thomas Fahringer, and Dick Epema. 2010. Performance Analysis of Cloud Computing Services for Many-Tasks Scientific Computing. IEEE.

Armand V. Feigenbaum. 2011. Echocardiography. Material.

BeeCloud.2016.Fitur-fitur BeeCloud.( http://www.beecloud.id/fitur/). Diakses pada tanggal 30 Juni 2016

Bogdan Ionescu, Iuliana Ionescu, Andreea Bendovschi, and Laura Tudoran. 2013. Traditional Accounting vs Cloud Accounting. (http://www.researchgate.net/publication/267751382). Diakses pada tanggal 7 Maret 2016.

Borko Furcht and Armando Escalante. 2010. Handbook of Cloud Computing. Springer Science + Business Media.

Bruce A. Phillips. 2012. How the Cloud Will Change Accounting Forever. (http://accountantone.com/jobseekers/CloudComputing.pdf). Diakses pada tanggal 8 Maret 2016).

Carl Hewitt. 2008. ORGs for Scalable, Robust, Privacy-Friendly Client Cloud Computing. IEEE

Ceslovas Christauskas and Regina Miseviciene. 2012. Cloud Computing Based Accounting for Small to Medium Sized Business. (http://www.inzeko.ktu.lt/index.php/EE/article/view/1220). Diakses pada 8 Maret 2016.

Chidibiele Onyali. 2016. Cloud Computing and Accounting : A Paradigm for Improved Corporate Performance. Nnamdi Azikiwe University

Darryl Carlton.2013. Cloud Computing 2014: Ready for Real Business. Gartner.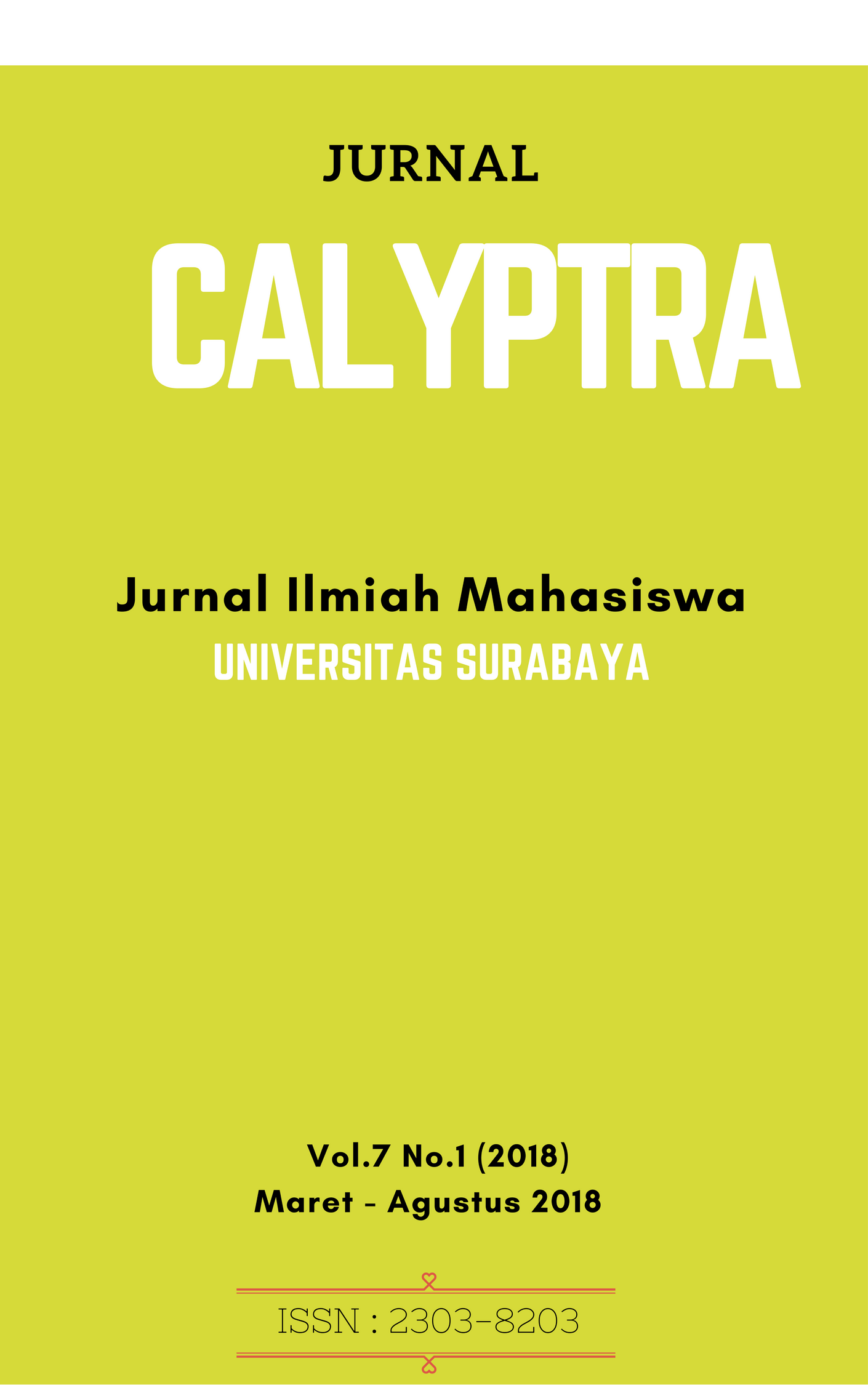 How to Cite
PRIMA, Biem. PERANCANGAN SISTEM INFORMASI AKUNTANSI BERBASIS CLOUD COMPUTING UNTUK MENINGKATKAN KUALITAS INFORMASI PADA SIKLUS PENDAPATAN CV. JAYA MARINE DI SURABAYA.
CALYPTRA
, [S.l.], v. 7, n. 1, p. Hal. 1 - 14, mar. 2018. ISSN 2302-8203. Available at: <
http://journal.ubaya.ac.id/index.php/jimus/article/view/1123
>. Date accessed: 20 june 2019.
Section
Bidang Akuntansi (AK)
This work is licensed under a Creative Commons Attribution-NonCommercial 4.0 International License.