IMPLIKASI GENDER TERHADAP KARIR AKUNTANSI: STUDI KASUS PADA PT XYZ
Loretta Liony

Jurusan Akuntansi Fakultas Bisnis dan Ekonomika Universitas Surabaya
Abstract
Penelitian ini bertujuan untuk menyediakan wawasan mengenai bagaimana gender berimplikasi terhadap karir akuntansi di perusahaan dengan mencari tahu bagaimana pandangan pemilik terhadap gender, faktor apa yang menyebabkan pemilik memilih akuntan tersebut untuk menduduki posisinya sekarang, bagaimana kinerja akuntan tersebut, dan apakah terdapat perbedaan kinerja antara akuntan-akuntan. Penelitian ini dilakukan dengan studi di bagian akuntansi PT XYZ. Penelitian ini dilatarbelakangi oleh isu khusus feminin di mana wanita yang diasumsikan berkarakteristik feminin diremehkan dalam diskusi mengenai gender. Penelitian-penelitian yang telah ada belum menghubungkan antara gender dengan karir akuntansi di perusahaan. Penelitian ini menggunakan tiga teknik pengumpulan data, yaitu interview, observasi, dan analisis dokumen. Hasil temuan dari penelitian menunjukkan bahwa pemilik cenderung lebih menyukai gaya kepemimpinan yang maskulin dan posisi tertinggi akuntansi membutuhkan akuntan yang maskulin menyebabkan pemilik menuntut akuntan untuk menjadi maskulin, sehingga wanita dengan karakteristik maskulin memiliki jenjang karir yang lebih baik di bidang akuntansi perusahaan. Hal ini dibuktikan dengan akuntan yang menduduki posisi tertinggi di bidang akuntansi PT XYZ adalah wanita yang maskulin.
Downloads
Download data is not yet available.
References
Adapa, S., J. Rindfleish, and A. Sheridan. 2016. 'Doing gender' in a regional context: Explaining women's absence from senior roles in regional accounting firms in Australia. Critical Perspectives on Accounting, 35, 100-110.

Ahmed, S., and M. McGillivray. 2015. Human capital, discrimination, and the gender wage gap in Bangladesh. World Development, 67, 506-524.

Brown, A., and F. Yang. 2015. Does society underestimate women? Evidence from the performance of female jockeys in horse racing. Journal of Economic Behavior & Organization, 111, 106-118.

Dambrin, C., and C. Lambert. 2012. Who is she and who are we? A reflexive journey in research into the rarity of women in the highest ranks ofaccountancy. Critical Perspectives on Accounting, 23, 1-16.

Efferin, S., S. H. Darmadji, dan Y. Tan. 2008. Metode Penelitian Akuntansi: Mengungkap Fenomena dengan Pendekatan Kuantitatif dan Kualitatif. Graha Ilmu: Yogyakarta.

Efferin, S., D. Frisko, and M. Hartanto. 2016. Management control system, leadership and gender ideology: A study of an Indonesian construction company. Journal of Accounting in Emerging Economies, 6(4), 314-339.

Erosa, A., L. Fuster, and D. Restuccia. 2016. A quantitative theory of the gender gap in wages. European Economic Review, 85, 165-187.

Fletcher, J. K. 2004. The paradox of postheroic leadership: An essay on gender, power, and transformational change. The Leadership Quarterly, 15, 647-661.

Frederiksen, A., F. Lange, and B. Kriechel. 2016. Subjective Performance Evaluations and Employee Careers. Journal of Economic Behavior & Organization. Advance online publication. http://dx.doi.org/10.1016/j.jebo.2016.12.016

Harkonen, J., A. Manzoni, and E. Bihagen. 2016. Gender inequalities in occupational prestige across the working life: An analysis of the careers of West Germans and Swedes born from the 1920s to the 1970s. Advances in Life Course Research, 29, 41-51.

Kornberger, M., C. Carter, and A. Ross-Smith. 2010. Changing gender domination in a Big Four accounting firm: Flexibility, performance and client service in practice. Accounting, Organizations, and Society, 35, 775-791.

Leszczynski, J. P. 2009. A state conceptualization: Are individuals' masculine and feminine personality traits situationally influenced? Personality and Individual Differences, 47, 157-162.

Lupu, I. 2012. Approved routes and alternative paths: The construction of women's careers in large accounting firms. Evidence from the French Big Four. Critical Perspectives on Accounting, 23, 351-369.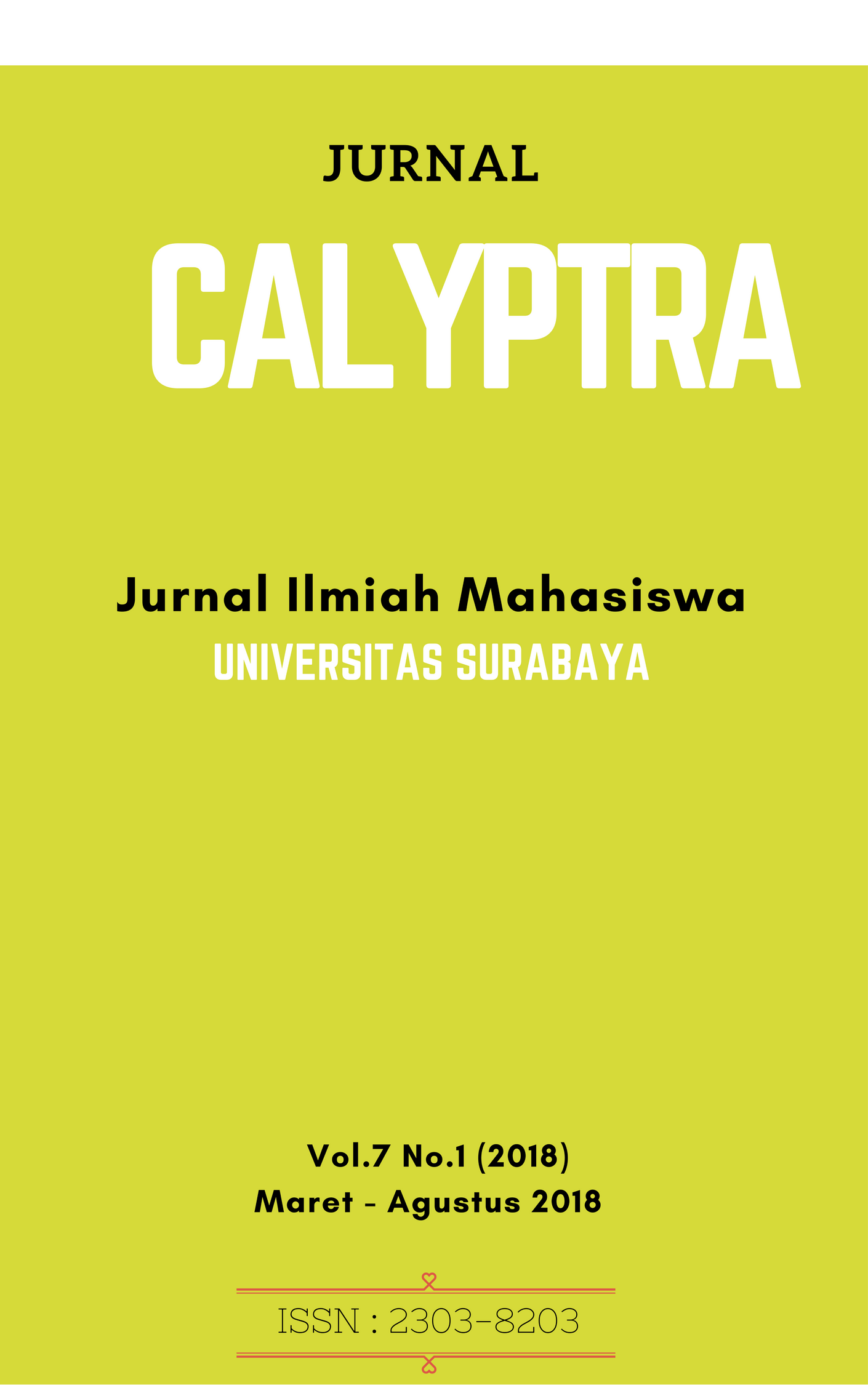 Section
Bidang Akuntansi (AK)