PERANCANGAN BLUEPRINT ANTI-FRAUD PROGRAM UNTUK MEMINIMALISASI RISIKO TERJADINYA FRAUD DI CV. MOGA JAYA
Juan Christanto Hendrawan

Jurusan Akuntansi Fakultas Bisnis dan Ekonomika Universitas Surabaya
Abstract
This is a qualitative-explanatory research and is a basic research because the researcher tried to design anti-fraud program in orderto the help company to minimize the risk of fraud occuring in the short and long term. Companies used by researchers is a family business that has a medium business scale (UMKM). UMKM has a huge contribution to the overall Indonesia's GDP with a figure that reached 57% in 60% and continues to grow in the future UMKMs also contribute to the provision of employment in Indonesia with an average employment upto 95% annually over the past five years. ofaverage growth of UMKMs is also always positive. Including the apparel industry. This good growth were not followed by any good news about the internal control of UMKM itslef. Previous research suggest that internal controls built by SMEs are less effective. Another concern states that family business also has an internal control that is not very effective when compared with non-family business because of lack of implementation and excessive trust. A weak internal control. regardless of the lack of scope or implememntation, will make a business vulnerable to fraud with any motivation (four fraud motivations based on fraud diamonds). Therefore, it is very important for an organization to design an Anti-Fraud Programs, althought it is still very limited, and desire to create an effective anti-fraud program in a short time. Therefore, researcher will try to design an effective anti-fraud blueprint program for companies, especially for the income cycle.
Downloads
Download data is not yet available.
References
Badan Pusat Statistik, 2016, Jumlah Perusahaan Industri Mikro dan Kecil menurut 2-digit KBLI, https://www.bps.go.id/linkTableDinamis/view/id/1011 (diakses pada 5 Mei 2017 pukul 20.08)

Badan Pusat Statistik, 2015, Jumlah Perusahaan Industri Besar Sedang Menurut SubSektor (2 digit KBLI), https://www.bps.go.id/linkTableDinamis/view/id/ 896 (diakses pada 5 Mei 2017 pukul 20.08)

Bledsoe, T. M., and Wessels S. B., 2006, Family Owned Business Fraud: The Silent Thief, Vol. 4 (1): 47-52

COSO, 2013. COSO Framework & SOX Compliance : One Approach to an effective transition, hhtp://www.coso.org/documents/COSO%20McNally Transition%20Article-Final%20COSO%20Version%20Proof_
5-31-13.pdf (diakses pada 10 Desember 2016 pukul 07.35)

CNN Indonesia, 2016. Kontribusi UMKM Terhadap PDB Tembus lebih dari 60 persen, http://www.cnnindonesia.com/ekonomi/20161121122525-92-174080/kontribusi-umkm-terhadap-pdb-tembus-lebih-dari-60-persen/ (diakses pada 15 Juni 2017 pukul 20.04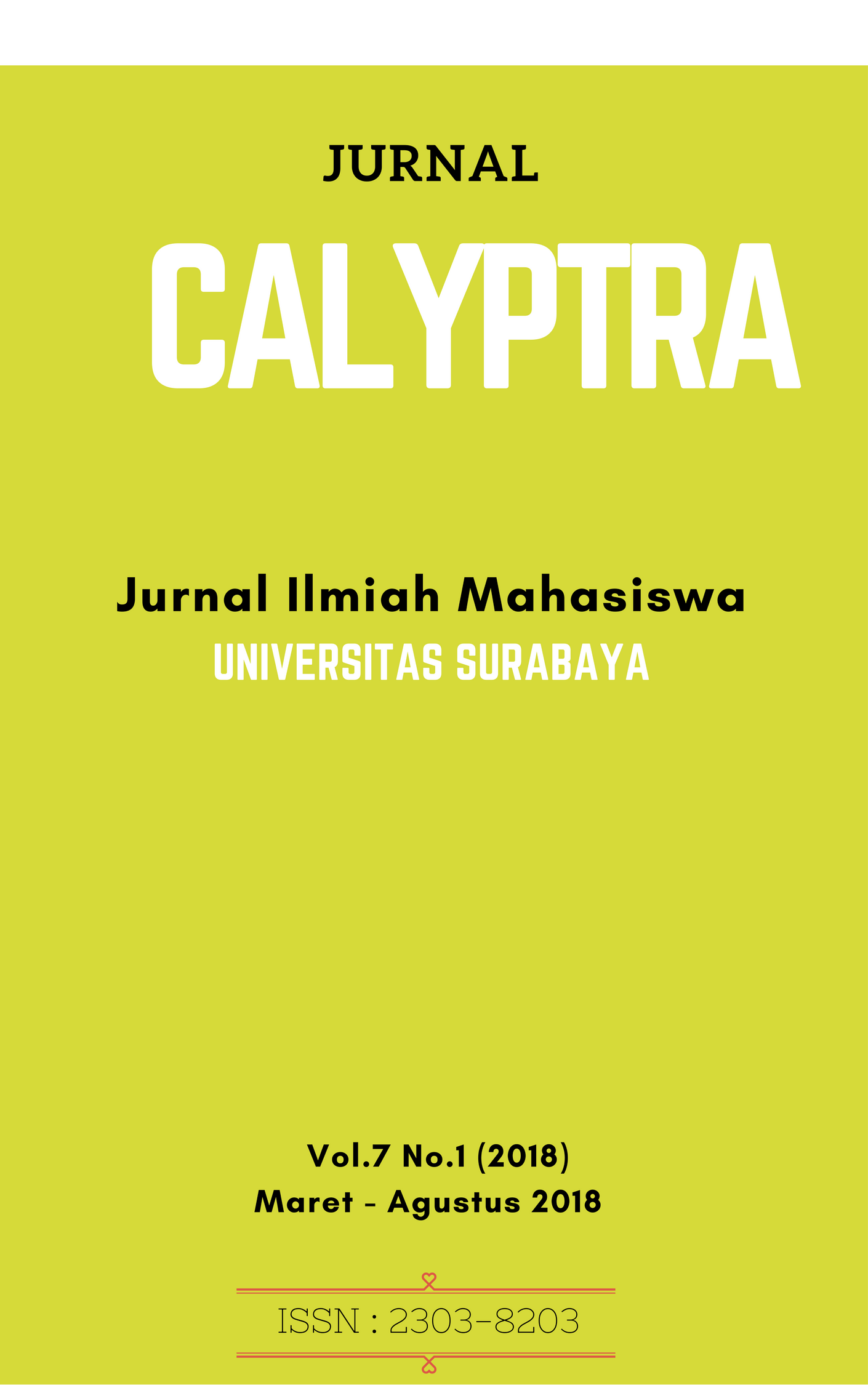 How to Cite
HENDRAWAN, Juan Christanto. PERANCANGAN BLUEPRINT ANTI-FRAUD PROGRAM UNTUK MEMINIMALISASI RISIKO TERJADINYA FRAUD DI CV. MOGA JAYA.
CALYPTRA
, [S.l.], v. 7, n. 1, p. Hal. 378 - 392, mar. 2018. ISSN 2302-8203. Available at: <
http://journal.ubaya.ac.id/index.php/jimus/article/view/1167
>. Date accessed: 17 june 2019.
Section
Bidang Akuntansi (AK)