PENGARUH SELF EXPRESSIVE BRAND YANG DI "LiIKE" DI FACEBOOK TERHADAP BRAND LOVE, BRAND ACCEPTANCE, DAN WORD OF MOUTH DI SURABAYA
Cristian Pratama Tanaya

Jurusan Manajemen Fakultas Bisnis dan Ekonomika Universitas Surabaya
Abstract
Tujuan penelitian ini untuk mengetahui perilaku konsumen yang terikat dengan merek yang self-expressive melalui Facebook dan akibatnya terhadap brand love, brand acceptance, dan word of mouth di Surabaya. Penelitian ini dianalisa menggunakan Structural Equation Model (SEM) dengan program Statistical Package for Social Sciences (SPSS) versi 18 dan Amos 18. 170 responden diambil dari pengguna aktif Facebook yang melakukan like pada merek di Facebook dalam 3 bulan terakhir. Hasil penelitian ini menemukan self expressive brand memiliki akibat positif dan signifikan  terhadap brand love, brand acceptance, dan word of mouth. Konsumen yang like merek di Facebook untuk motif sosial cenderung memberikan word of mouth positif. Sebaliknya, konsumen yang like merek di Facebook untuk motif inner self tidak memberikan word of mouth.Implikasi penelitian ini akan membantu perusahaan yang menggunakan Facebook sebagai alat pemasaran untuk memaksimalkan post Facebook untuk meningkatkan aspek sosial merek sehingga mendapatkan lebih banyak brand love, brand acceptance, dan word of mouth
Downloads
Download data is not yet available.
References
Batra, R., Ahuvia, A. and Bagozi, R., 2011, Brand Love, Journal of Marketing, Vol. 76 : 1-16.

Bergkvist, L. And Bench-Larsen, T., 2010, Two Studies of Consequences and Actionable Antecedents of Brand Love, Brand Management, Vol. 17 : 504-518.

Carroll, B.A. and Ahuvia, A.C., 2006, Some Antecedents and Outcomes of Brand Love, Marketing Letters, Vol.17 : 79-89.

Chauhan, K. and Pilai, A., 2013, Role of Content Strategy in Social Media Brand Communities: a Case of Higher Education Institutes in India, Journal of Products & Brand Management, Vol. 22 No. 1 : 40-51.

Du, S., Bhattacharya,C.B., and Sen, S., 2007, Reaping Relational Rewards from Corporate Social Responsibility: the Role of Competitive Positioning, International Journal of Research in Marketing, Vol. 24 No.3 : 224-241.

Fournier, S., 1998, Consumer and Their Brands: Developing Relationship Theory in Consumer Research, Journal of Consumer Research, Vol. 24 No. 4 : 343-373.

Hair, Joseph F., William C. Black, Barry J. Babin, and Rolph E. Anderson, 2010, Multivariate Data Analysis 7th Edition, New Jersey: Pearson Education Inc.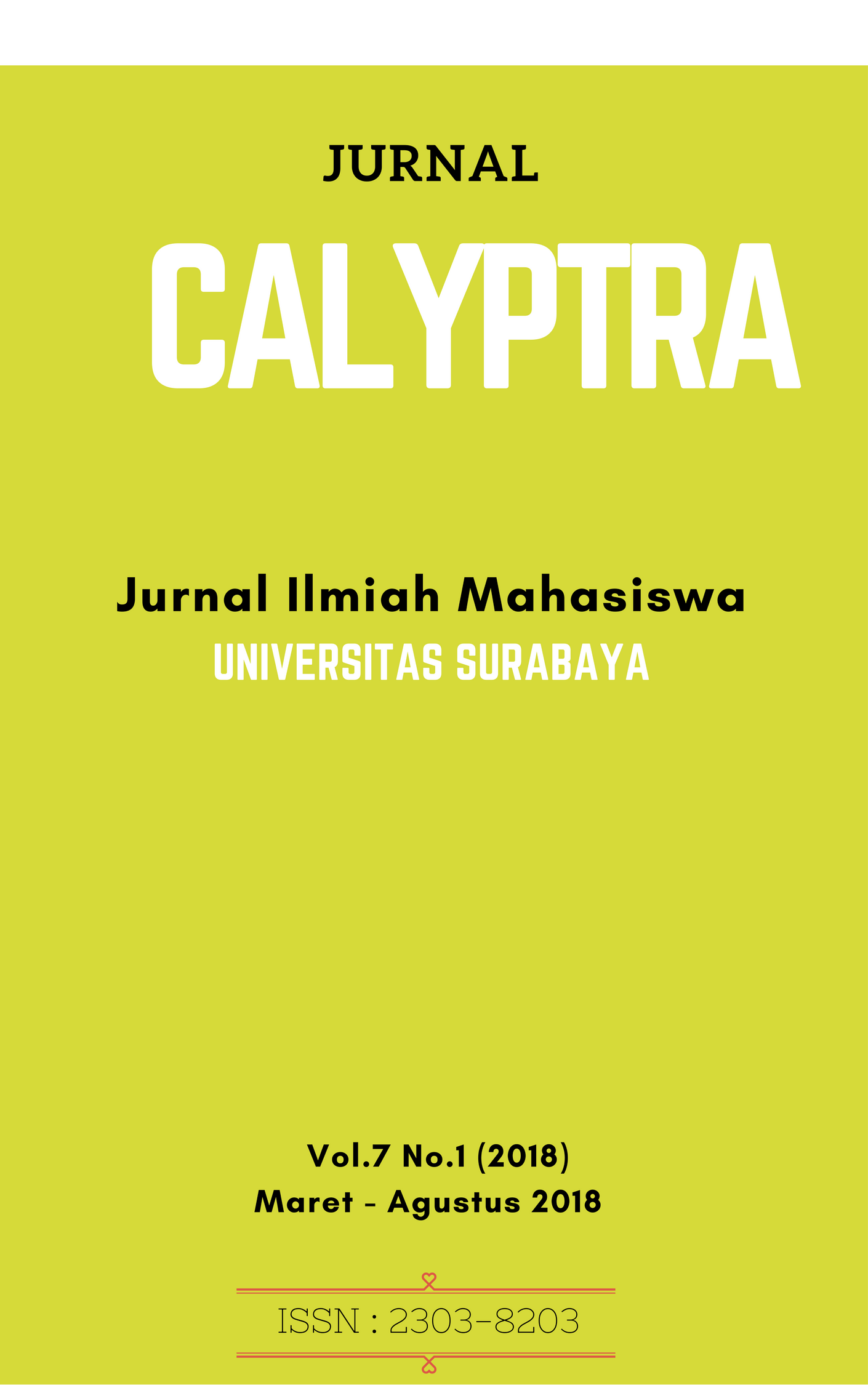 How to Cite
TANAYA, Cristian Pratama. PENGARUH SELF EXPRESSIVE BRAND YANG DI "LiIKE" DI FACEBOOK TERHADAP BRAND LOVE, BRAND ACCEPTANCE, DAN WORD OF MOUTH DI SURABAYA.
CALYPTRA
, [S.l.], v. 7, n. 1, p. Hal. 1382 - 1397, mar. 2018. ISSN 2302-8203. Available at: <
http://journal.ubaya.ac.id/index.php/jimus/article/view/1265
>. Date accessed: 20 june 2019.
Section
Bidang Manajemen (M)