ANALISIS FAKTOR-FAKTOR YANG MEMPENGARUHI CUSTOMER SATISFACTION PADA RESTORAN-RESTORAN DI SURABAYA
Erna Susanti

Jurusan Manajemen Fakultas Bisnis dan Ekonomika Universitas Surabaya
Abstract
The purpose of this study is to analyze and measure the factors and the factors that influence customer satisfaction in service based food service restaurants in Surabaya evaluation factors. From the research conducted, its howed that the factors that affect overall customer satisfaction on service restaurants in Surabaya is the price and value and of a number of a sample of respondents in this study formed a cluster that value seekers. The factors that affect customer satisfaction on service restaurants in Surabaya on value seeker sare menu diversity and noise.
Downloads
Download data is not yet available.
References
Aj, 2012, Pertumbuhan Ekonomi Jatim Meningkat 7,19 Persen,Surabayapagi.com, 8 Mei 2012

Ant, 2012, Kuliner Beri Pendapatan Terbesar Bagi Industri Kreatif,InvestorDaily,21 November 2012

BPS, 2012, Data Strategis BPS 2012, Badan Pusat Statistik

Fazriyati, Wardah, 2011, Tren dan Tantangan Bisnis Kuliner,Kompas Female, 26Desember 2011

Yhksel, Atila dan Fisun Yhksel, 2003, Measurement of Tourist Satisfaction withRestaurant Services: A Segment-Based Approach,Journal of VacationMarketing, Vol 9 No. 1

http://kabarbisnis.com/read/2814963

http://thesis.binus.ac.id/Doc/Bab1/2011-2-00887-MN%20Bab1001.pdf

http://whatindonews.com/id/post/11660.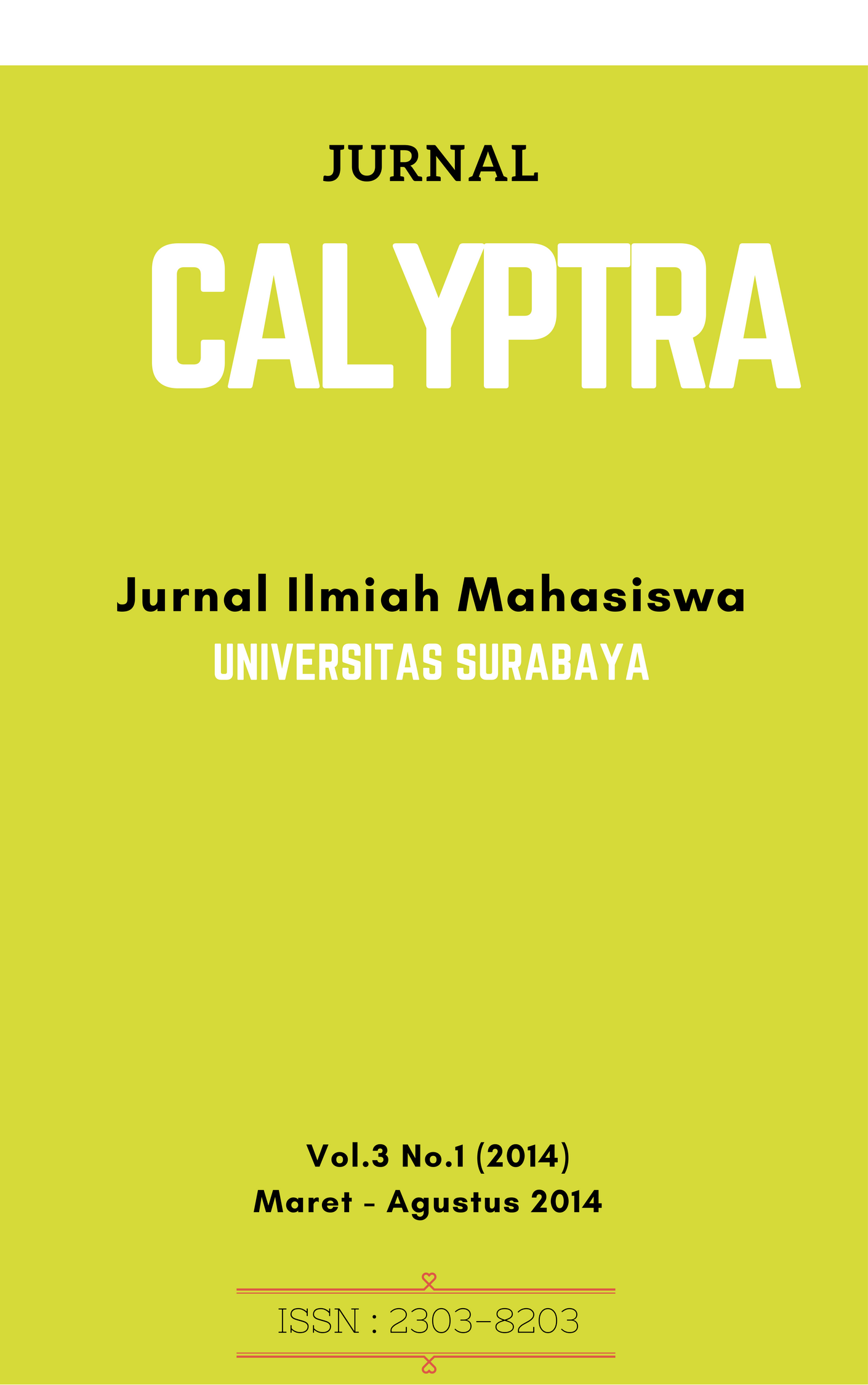 Section
Bidang Manajemen (M)