PENGARUH PLAYFULNESS, PRODUCT QUALITY, INTIMACY, RELATIONSHIP QUALITY, DAN SWITCHING BARRIER TERHADAP LOYALTY SMARTPHONE MEREK IPHONE DI SURABAYA
Karina Putri Herianto

Jurusan Manajemen Fakultas Bisnis dan Ekonomika Universitas Surabaya
Abstract
Penelitian ini bertujuan untuk mengetahui dan menganalisis pengaruh playfulness, product quality, intimacy, relationship quality, dan switching barrier terahdap smartphone  merek iPhone di Surabaya. Pengolahan data dilakukan dengan menggunakan Structural Equation Modeling (SEM) dengan software LISREL 8.70. Teknik pengambilan sampel yang digunakan adalah non probability sampling dengan jenis convenience sampling. Data diperoleh secara langsung dari responden yang memenuhi karakteristik populasi yang ditentukan dengan menyebarkan kuesioner. Jumlah sampel yang digunakan dalam penelitian ini adalah 126 responden. Hasil penelitian ini menunjukkan adanya pengaruh Product Quality terhadap Satisfaction, Intimacy terhadap Trust, Satisfaction terhadap Loyalty, dan Switching Barrier terhadap Loyalty smartphone iPhone di Surabaya. Sedangkan pengaruh Trust terhadap Loyalty, Playfulness terhadap Satisfaction tidak terbukti.
Downloads
Download data is not yet available.
References
Aaker, D. A. 1991. Managing Brand Equity: Capitalizing on The Value of a Brand Name. New York:Free Press.

Aditia, I. Dan Suhaji. 2010. Faktor-faktor yang Mempengaruhi Kepuasan Pelanggan pada UD Pandan Wangi Semarang, Sekolah TInggi Ilmu Ekonomi WIdya Manggala.

Brady, M.K., Robertson, C. J., dan Cronin, J. J. 2001. Managing Behavioral Intentions In Diverse Cultural Environments An Investigation of Service Quality, Service Value, and Satisfaction for American and Ecuadorian Fast-Food Customers. Journal of International Management 7 (2001) 129-149.

Chaudhuri, A. 2002. How Brand Reputation Affects The Advertising Brand Equity Link?. Journal of Advertising Research, 42(3), pp. 33-43.

Ferdinand, A. 2002. Structural Equation Modeling dalam Penelitian Manajemen : Aplikasi Model-model Rumit dalam Penelitian untuk Tesis Magister & Disertasi Doktor. Semarang

Froehle, C.M. dan Roth, A.V. 2004. New Measurement Scales For Evaluating Perceptions Of The Technology-Mediated Customer Service Experience. Journal of Operations Management 22 (2004) 1-21.

Hair, J. F. 1998. Multivariate Data Analysis, 5th Edition, Upper Saddle River: Prentice-Hall

Hair, J. F. 1995. Multivariate Data Analysis With Readings, 4th Edition, Englewood Cliffs: Prentice-Hall

Harmaini, L. 2010. Analisis Kualitas Pelayanan Perpustakaan Perguruan Tinggi Dengan Metode Quality Function Deployment (QFD), Universitas Negeri Padang

Hartatik dan Othman, L. 2010 Analisis Hambatan Berpindah (Switching Barrier) Kartu Prabayar Simpati Telkomsel (Studi Pada Mahasasiwa FISIP Universitas Riau. Jurnal Aplikasi Bisnis Vol.1 No.1 Oktober 2010.

Japarianto, E., Laksmono, P., dan Khomariyah, N.A. 2007. Analisa Kualitas Layanan Sebagai Pengukur Loyalitas Pelanggan Hotel Majapahit Surabaya Dengan Pemasaran Relasional Sebagai Variabel Intervening. Jurnal Manajemen Perhotelan, Vol.3, No.1, Maret 2007:34-42.

Jȕrgen Kai-Uwe Brock and Josephine Yu Zhou. 2012. Customer Intimacy. Journal of Business & Industrial Marketing 27/5 (2012) 370-383.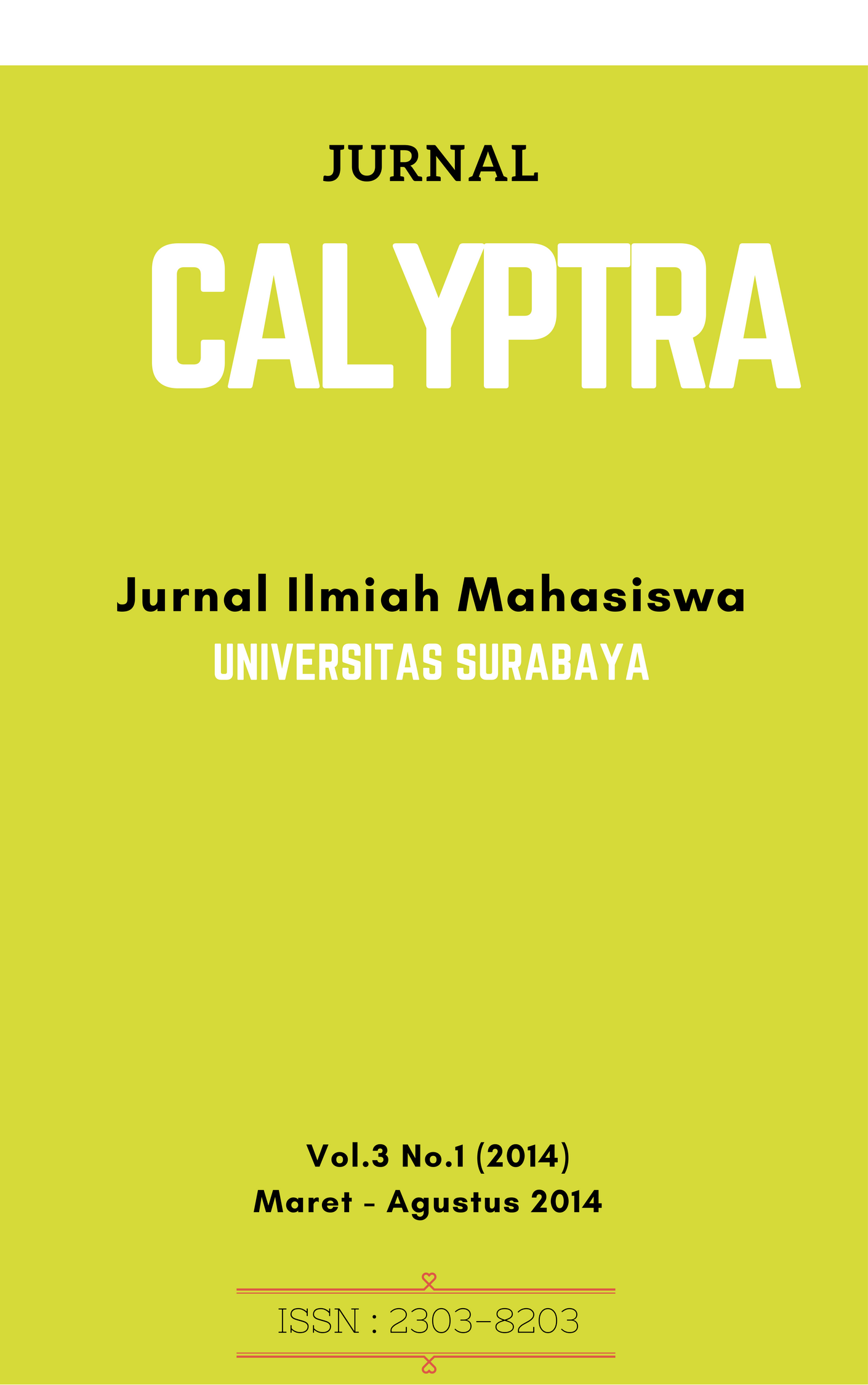 How to Cite
HERIANTO, Karina Putri. PENGARUH PLAYFULNESS, PRODUCT QUALITY, INTIMACY, RELATIONSHIP QUALITY, DAN SWITCHING BARRIER TERHADAP LOYALTY SMARTPHONE MEREK IPHONE DI SURABAYA.
CALYPTRA
, [S.l.], v. 3, n. 1, p. Hal. 1 - 18, mar. 2014. ISSN 2302-8203. Available at: <
http://journal.ubaya.ac.id/index.php/jimus/article/view/1541
>. Date accessed: 23 aug. 2019.
Section
Bidang Manajemen (M)