STUDI DESKRIPTIF KEPUASAN PERKAWINAN PADA SUAMI YANG MENJADI CAREGIVER DARI ISTRI YANG MENDERITA KANKER
Gaby Ersinta Parung

Fakultas Psikologi Universitas Surabaya
Abstract
Individu yang memiliki istri menderita kanker akan mengalami beberapa perubahan di dalam kehidupan perkawinan. Pengobatan kanker akan membuat pasiennya harus beristirahat total dan tidak mampu melakukan kegiatan sehari-hari sehingga membutuhkan bantuan dan perhatian. Suami pun harus berperan sebagai caregiver yang membantu secara fisik dan psikis. Adanya perbedaan peran, keadaan keuangan, kehidupan seksual sebelum dan sesudah pasangan didiagnosa kanker membuat peneliti ingin melihat bagaimana kepuasan perkawinan suami yang menjadi caregiver dari istri yang menderita kanker. Tujuan penelitian ini adalah untuk menggambarkan kepuasan perkawinan suami yang istrinya menderia kanker. Subjek penelitian ini adalah suami yang istrinya menderita kanker dengan jenis kanker apa pun, dan berdomisili di Surabaya. Peneliti menggunakan teknik snowball sampling, dengan jumlah sampel 20 orang. Penelitian ini menggunakan angket dari Fowers dan Olson yang bernama ENRICH Marital Satisfaction Scale. Pada penelitian ini ditemukan bahwa 11 subjek (55%) memiliki kepuasan perkawinan yang sangat tinggi dan tidak ada suami yang memiliki tingkat kepuasan perkawinan sangat rendah. Tingginya kepuasan perkawinan subjek yang 80% berada pada tahap dewasa madya sangat dipengaruhi oleh aspek peran yang setara, orientasi religius, dan penyelesaian masalah. Faktor yang turut berperan dalam tingginya kepuasan perkawinan subjek adalah dukungan sosial dan faktor demografis, seperti tingkat pendidikan suami dan istri, usia suami dan istri, dan tahap perkawinan.
Downloads
Download data is not yet available.
References
Alder, E. (2010). Age, education level, and length of courtship in relation to marital satisfaction (Master's thesis, Pacific University). Diunduh dari http://commons.pacificu.edu/app/145

Anggraeni, M. & Ekowati, W. (2010). Peran keluarga dalam memberikan dukungan terhadap pencapaian integritas diri pasien kanker payudara post-radikal masektomi. Jurnal Keperawatan Soedirman, 5(2).

Azeez, A. (2013). Employed women and marital satsifaction: a study among female nurses. International Journal of Managemen and Social Sciences Research, 2(11), 17-22.

Barrett, S. (2003). Personal Care Tasks: The Journey Through Caregiving. North Dakota State University.

Braun, M., Mikulincer, M., Rydall, A., Walsh, A., & Rodin, G. (2007). Hidden Morbidity in Cancer: Spouse Caregivers. Journal of Clinical Oncology, 25(30).

Caregiver. (2007a). Caregiving. Diunduh pada 21 Mei 2013 dari http://caregiver.org/caregiver/jsp/content_node.jsp?nodeid=2313

Caregiver. (2007b). Fact Sheet: Selected Caregiver Statistics. Diunduh pada 21 Mei 2013 dari http://caregiver.org/caregiver/jsp/content_node.jsp?nodeid=439

Carlson, L., Bultz, B., Speca, M., & St.Pierre, M. (2000). Partners of cancer patients:part 1. Impact, adjustment, and coping across the illness trajectory. Journal of Psychological Oncology, 18(2), 39-63.

Choi, H. (2006). Transition to caregiving, marital disagreement, and psychological well-being: a prospective U.S. national study. Journal of Family Issues, 27(12).

Cohen, S. (1992). The Meaning and Measurement Of Social Support: Stress, Social Support, and Disorder. New York: Hemisphere Press.

Cohen, S. & McKay, G. (1984). Handbook of Psychology and Health: Social Support, Stress, and Buffering Hypothesis: A Theoritical Analysis. Hillsdale.

Day, E. (2009). Age and marital satisfaction in couples with cancer. CFS Honors Program Undergraduate Theses. Paper 6.

Deherba, 2013. Kanker Serviks, Pembunuh Wanita No 1 di Indonesia. Diunduh pada 23 April 2013, dari http://www.deherba.com/kanker-serviks-pembunuh-wanita-no-1-di-indonesia.html

Dorval, et.al. (2005). Couples who get closer after breast cancer: frequency and predictors in a prospective investigation. Journal of Clinical Oncology, 23(15).

Dorval, M., Maunsell, E., Taylor-Brown, J., & Kilpatrick, M. (1999). Marital stability after breast cancer. Journal of the National Cancer Institute, 91(1), 54-59.

Douglas, R. & Shaw, J. (1990). Metabolic effects of cancer. The British Journal of Surgery, 77, 246 254.

Fowers, B. & Olson, D. (1989). ENRICH marital inventory: a discriminant validity and cross-validity assessment. Journal of Marital and Family Therapy, 15(1), 65-79.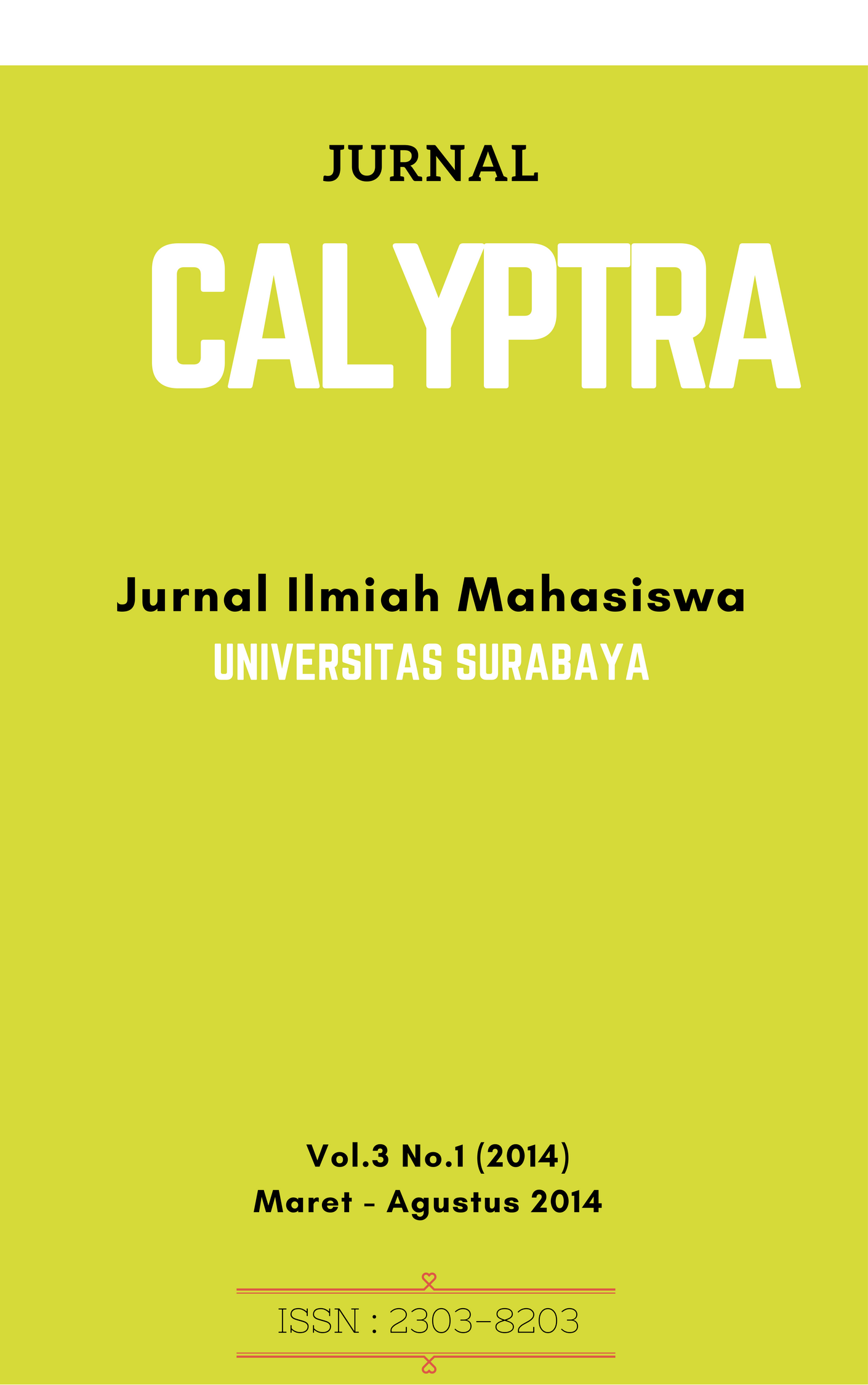 How to Cite
PARUNG, Gaby Ersinta. STUDI DESKRIPTIF KEPUASAN PERKAWINAN PADA SUAMI YANG MENJADI CAREGIVER DARI ISTRI YANG MENDERITA KANKER.
CALYPTRA
, [S.l.], v. 3, n. 1, p. Hal. 1 - 17, mar. 2014. ISSN 2302-8203. Available at: <
http://journal.ubaya.ac.id/index.php/jimus/article/view/1679
>. Date accessed: 23 aug. 2019.
Section
Bidang Psikologi (P)
This work is licensed under a Creative Commons Attribution-NonCommercial 4.0 International License.