PENERAPAN ENTERPRISE RISK MANAGEMENT PADA DEVELOPER PROPERTY PT. LUAS NUSANTARA DI BOJONEGORO, JAWA TIMUR
William Adi Nugroho

Jurusan Akuntansi Fakultas Bisnis dan Ekonomika Universitas Surabaya
Abstract
Penelitian ini bertujuan untuk memahami lebih dalam penerapan Enterprise Risk Management pada developer property PT. Luas Nusantara Pada dasarnya telah ada Pembahasan mengenai risiko - risiko perusahaan, namun perusahaan belum melakukan penerapan manajemen risiko secara penuh. Perusahaan menganggap perlakuan risiko yang dilakukan masih kurang tepat, sehingga menimbulkan kerugian bagi perusahaan. seperti contoh, keterlambatan penyelesaian proyek, terdapat komplain dari pembeli, adanya protes warga, dan keterlambatan pembayaran cicilan. Pendekatan yang digunakan untuk melaksanakan ERM pada penelitian ini adalah ISO 31000. Dalam melakukan penelitian, peneliti melakukan studi kasus di PT Luas Nusantara di Bojonegoro Jawa Timur. Penelitian ini menggunakan metode kualitatif dengan metode pengambilan data Observasi, wawancara dan analisa dokumen terkait. Hasil dari penelitian ini, ditemukan 14 risiko dari berbagai aktivitas perusahaan yang memiliki darnpak bagi perusahaan. Risiko – risiko tersebut sebagian telah dikelola oleh perusahaan dengan melakukan mitigasi risiko (Risk Mitigation) dan penerimaan risiko (Risk Acceptance), namun pengelolaan tersebut dirasa masih kurang tepat dan efektif, sehingga penulis membantu perusahaan dalam melakukan pengelolaan risiko dengan melakukan analisis dan desain Enterprise Risk Management berbasis ISO 31000. Dengan adanya penelitian tersebut, diharapkan PT. Luas Nusantara dapat menemukan risiko - risiko perusahaan dan mengelola setiap risiko perusahaan dengan tepat.
Downloads
Download data is not yet available.
References
AIRMIC. Alarm. IRM. 2010. A Structure Approach to Enterprise Risk Management (ERM) and the requirements of ISO 31000

Boynton, William C., Johnson, Raymin N. 2006. Modern Auditing: Assurance Services and the integrityof Financial reporting, 8'" edition. USA :John Wile_v & Son. Tnc.

Christina, Diane. 2012. Asses men Manajemen Risiko berbasis ISO 31000:2009. (http://dianechristina.com/archives/asesmenmanajemen-risiko-berbasis-iso-31 0002009/, diakses pada tanggal 5 Mei 2013)

COSO. 2004. Enterprise Risk Management- Integrated Framework. (http://www.coso.org/documents/COSO ERM ExecutiveSummary.pdf, diakses pada tanggal 28 November 2012)

Deloitte . 2012, Global Risk Management Survey : Seventh Edition - Navigating in change World. (http://www.deloitte.com/assets/DcomUnitedStatcs!Local%20Assets/Documents/us fsi grms 03171 1 .pdf, diakses pada tangga l4 November 2012)

Indonesia Property Watch (IPW). 2012. Booming Property 2012. (http://www.investor.eo.id/home/booming-properti-2012/1 7355, diakses pada tanggal 4 November 2012)

IRM. 2002. Risk Management Standart. (http://www.theirm.org/publications/documents/Risk Management Standard 030820.pdf, diakses pada tanggal2 Desember 2012)

Marks, Norman. 2012. Final Resultsof COSO VS ISO Risk management Survey. (http://normanmarks.wordpress.com/20 12/05/11/final-results-ofcoso-vs-iso-risk-management-survey/, diakses pada tangga1 12 maret 20 13)

Sabrina, E. Dcsi. (20 12) Kebutuhan Hunian tinggi, Perumahan diburu masyarakat. (http://blokbojonegoro.com/read/module/20 120721 /kebutuhanhunian-tinggi-perumahan-diburu-masyarakat.html. diakses pada tanggal25 Mei 2013).

Susilo, Leo.J.,Victor Riwu Kaho. 2011. Manajemen Risiko Berbasis ISO 31000 untuk Industri non Perbankan. Jakarta: PPM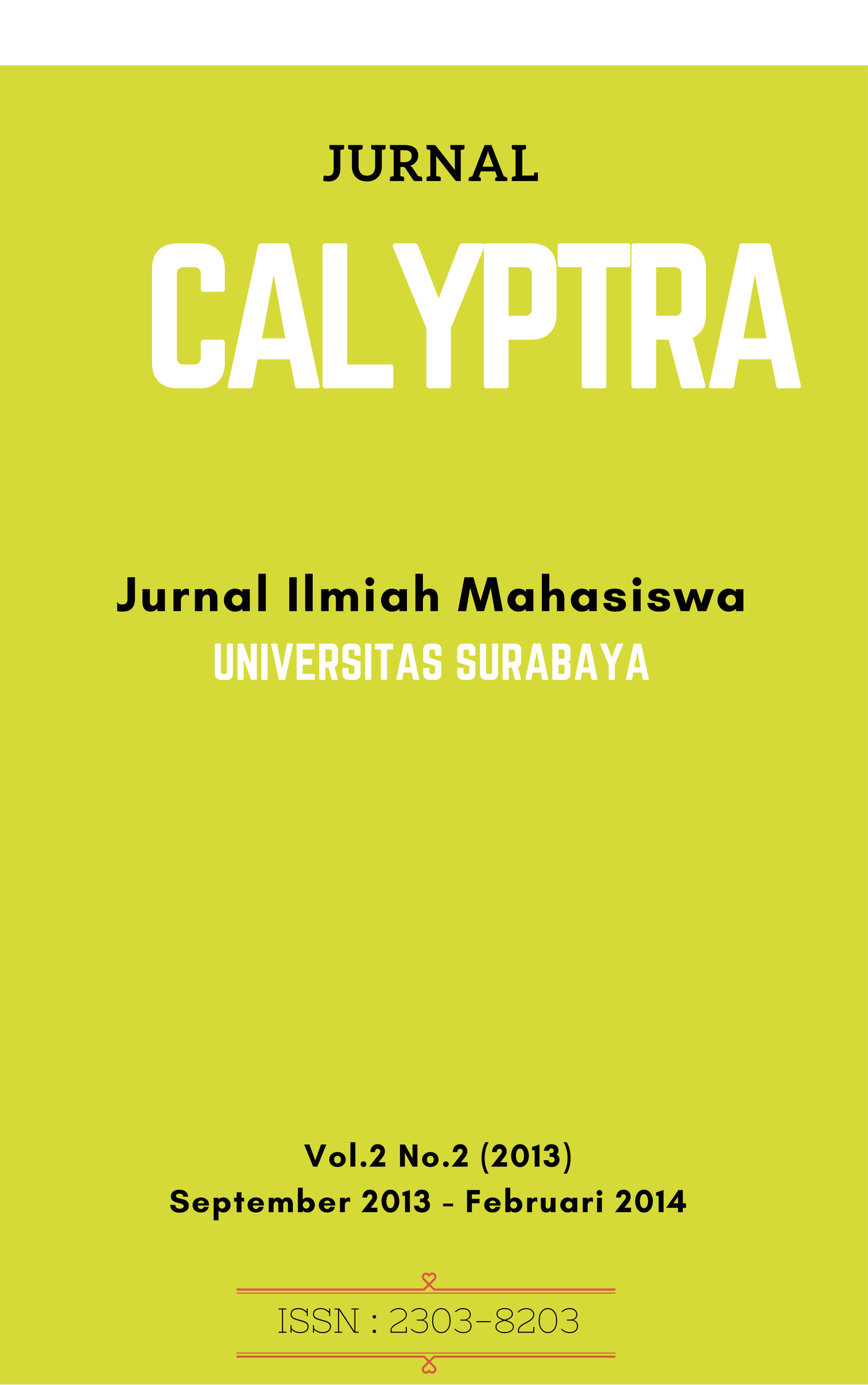 How to Cite
NUGROHO, William Adi. PENERAPAN ENTERPRISE RISK MANAGEMENT PADA DEVELOPER PROPERTY PT. LUAS NUSANTARA DI BOJONEGORO, JAWA TIMUR.
CALYPTRA
, [S.l.], v. 2, n. 2, p. Hal. 1 - 18, sep. 2013. ISSN 2302-8203. Available at: <
http://journal.ubaya.ac.id/index.php/jimus/article/view/446
>. Date accessed: 21 oct. 2018.
Section
Bidang Akuntansi (AK)