PENERAPAN RISK - BASED AUDIT UNTUK MENINGKATKAN EFISIENSI DAN EFEKTIVITAS PRODUKSI PADA PT. KINDO ASIA TAMA
Natasha Evanda Mineri

Jurusan Akuntansi Fakultas Bisnis dan Ekonomika Universitas Surabaya
Abstract
Risk-Based Audit adalah audit yang dilakukan berdasarkan penilaian atas risiko yang ada atau berfokus pada risiko serta pada cara organisasi untuk mengelola risiko. Penelitian ini menerapkan audit berbasis risiko dengan penerapan Risk-Based Audit pada divisi produksi di PT Kindo Asia Tama. Penerapan ini bertujuan untuk mengetahui risiko-risiko apa saja yang muncul di divisi produksi. Tahap pencetakan merupakan critical problem area yang ada di PT Kindo Asia Tama. dimana ditemukan risiko-risiko antara lain bahan baku yang diterima tidak sesuai dengan yang diharapkan, naiknya biaya produksi karena kenaikan beban listrik yang harus dibayar, terhambatnya proses produksi sehingga penyelesaian menjadi lebih lambat, produk cacat, kerugian akibat cetak ulang, produk yang diterima pelanggan berkualitas jelek, produk rusak saat dikemas, dan produk yang telah selesai dicetak memiliki kualitas yang buruk.
Downloads
Download data is not yet available.
References
Arens,A.A, R.J. Elder, and M.S. Beasley. 2008. "Auditing an Assurance Service: An Integrated Approach", 12th Edition, New Jersey: Pearson Education, Inc. Upper Saddle River.

Boyton, William C, dan Raymond, N.Johson. 2006. Modern Auditing: Assurance Services and The Integrity of Financial Reporting. Edisi kedelapan. United States of America: John Wiley & Sons, Inc.

Castaheinra,Nuno, Lu´cia Lima Rodrigues, and Russell Craig. 2010. "Factors associated with the adoption of risk-based internal auditing". Managerial Auditing Journal 25 (1): 79-98

COSO,2004. Enterprise Risk Management-Integrated Framework, http://www.coso.org/Publications/ERM/COSO_ERM_ExecutiveSummary.pdf Diakses tanggal 21 November 2012.

Francis. Jack. Clark. 1998. Management of Investements. International Student Edition. McGraw-Hill.Inc

Gitman, Lawrence J, Principle of Managerial Finance, Fourth Edition, 2006, Pearson International.

Konsorium Organisasi Profesi Audit Internal. 2004. Standar Profesi Audit Internal. 2004. Jakarta: The Institute of Internal Auditors Indonesia.

Larry, F, Konrath. 1996. "Auditing Concept & Application: A Risk Annalysis Approach". Ohio. South Western Collage Publishing.

Marshall, Romney and Paul Steinbart. 2006, Sistem Informasi Akuntansi, Edisi 9, Buku 1, Salemba Empat, Jakarta

Marshall, Romney and Paul Steinbart. 2009. "Accounting Information System". 11th edition. Upper Saddle River: Pearson Education, Inc.

Reider, Rob. 2002. "Operasional Review: Maximum Result at Efficient Cost". 3rd edition. New Year, USA: John Wiley and Sons.

Sawyer, B., Lawrence. 2003. Sawyer's Internal Auditing 5 th Edition: "The Practise of Modern Internal Auditing". Florida: The Institute of Internal Auditor.

Siahaan, Hasan. 2009. Manajemen Risiko pada Perusahaan dan Birokrasi. Jakarta: PT Gramedia

Tampubolon, Robert. 2005. "Risk And Systems-Based Internal Audit". Jakarta: PT Elex Media Komputindo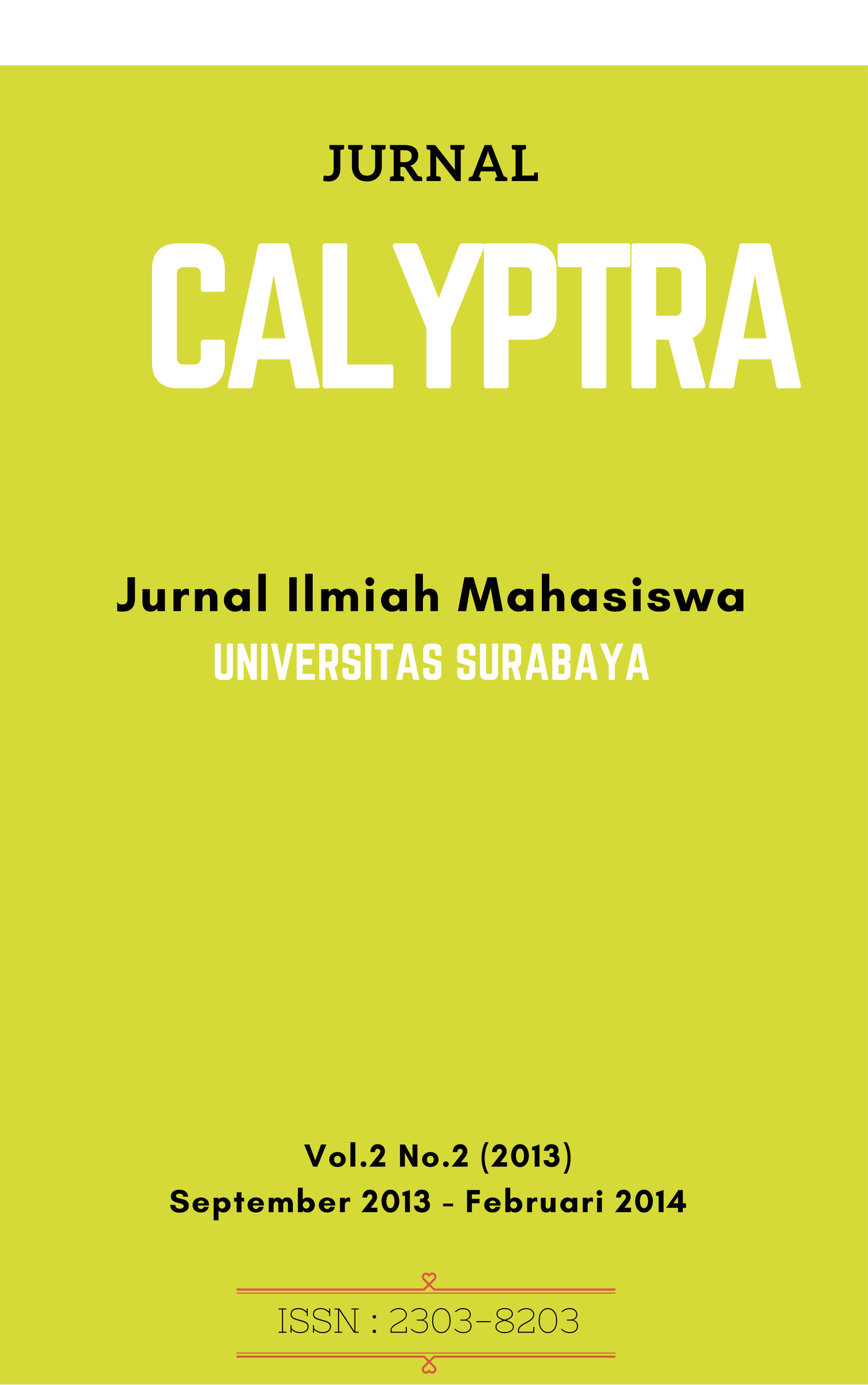 How to Cite
MINERI, Natasha Evanda. PENERAPAN RISK - BASED AUDIT UNTUK MENINGKATKAN EFISIENSI DAN EFEKTIVITAS PRODUKSI PADA PT. KINDO ASIA TAMA.
CALYPTRA
, [S.l.], v. 2, n. 2, p. Hal. 1 - 18, sep. 2013. ISSN 2302-8203. Available at: <
http://journal.ubaya.ac.id/index.php/jimus/article/view/450
>. Date accessed: 19 june 2019.
Section
Bidang Akuntansi (AK)