PENERAPAN BUSHIDO PADA SISTEM PENGENDALIAN MANAJEMEN TAKSI SILVER DALAM MENDUKUNG PENCAPAIAN TARGET PENGEMUDI
Tjiong Robbi Chandra

Jurusan Akuntansi Fakultas Bisnis dan Ekonomika Universitas Surabaya
Abstract
Taksi Silver merupakan salah satu perusahaan penyedia jasa transportasi taksi argometer yang ada di Surabaya. Dengan semakin banyaknya jumlah pengemudi dan jumlah unit mobil taksi yang dimiliki, maka perusahaan juga akan menjadi semakin kompleks di dalam mengatur kegiatan operasional mereka. Pencapaian target pengemudi yang ditentukan perusahaan merupakan salah satu indikator bahwa perusahaan telah berjalan dengan baik. Untuk dapat memastikan bahwa pengemudi tersebut telah bekerja dengan baik, dan mampu mencapai target yang ditentukan perusahaan setiap hari, maka sistem pengendalian manajemen yang tepat perlu diterapkan. Penelitian ini merupakan applied research di mana penelitian ini akan membantu perusahan Taksi Silver di dalam upaya mendukung pengemudi-pengemudi untuk dapat senantiasa mencapai target yang ditentukan perusahaan setiap hari. Penulis menggunakan dasar teori sistem pengendalian manajemen berdasarkan bushido sebagai dasar teori untuk mengevaluasi kekurangan yang ada pada sistem pengendalian manajemen yang ada di Taksi Silver seperti penilaian tingkat upah yang kurang sesuai, dll, dan untuk memberikan rekomendasi-rekomendasi perbaikan yang sebaiknya dilakukan Taksi Silver untuk mendukung pencapaian target pengemudi seperti pembentukan tingkatan status pengemudi.
Downloads
Download data is not yet available.
References
Amanda Hamilton-Attwell, (1998), "Productivity and Work Ethics", Work Study,Vol 47 Iss: 3 pp 79-86 (http://dx.doi.org/10.1108/00438029810208807)

Cleary, Thomas. 2009. Samurai Wisdom Lessons from Japan's Warrior Culture. Tuttle Publishing : Singapore

Grabowiecky, Jerzy . 2006. Keiretsu Grouo : Their Role in The Japanese Economy and a Reference Point (or a Paradigm) for Other Countries. Institute of Developing Economies : Japan

Ikegami, Eiko . 1995. The Taming of the Samurai Honorific Individualism and the Making of Modern Japan. Harvard University Press : England

Leanne Fiftal Alarid, Hsiao-Ming Wang, (1997), "Japanese Management and Policing in the Context of Japanese Culture", Policing: An International Journal of Police Strategies & Management, Vol. 20 Iss: 4 pp 600-608 (http://dx.doi.org/10.1108/13639519710192841)

Merchant, A Kenneth dan Van der Stede, A Wim. 2007. Management Control System : Performance Measurement, Evaluation, and Incentives. Prentice Hall : USA

Miroshnik, Victoria. 2010. Company Citizenship Creation in the Developing Countries in the Era of Globalizayion. Journal of Management Development Vol 31 No 7, pp 672-690

Nitobe, Inazo. 2004. Bushido : The Soul of Japan.Tuttle Publishing

Serchuk, David. 2009. Shareholders Win When Employees Are Motivated. http://www.forbes.com/2009/08/23/employee-motivation-stocks-intelligent-investing-returns.html (diakses pada 29 Januari 2013)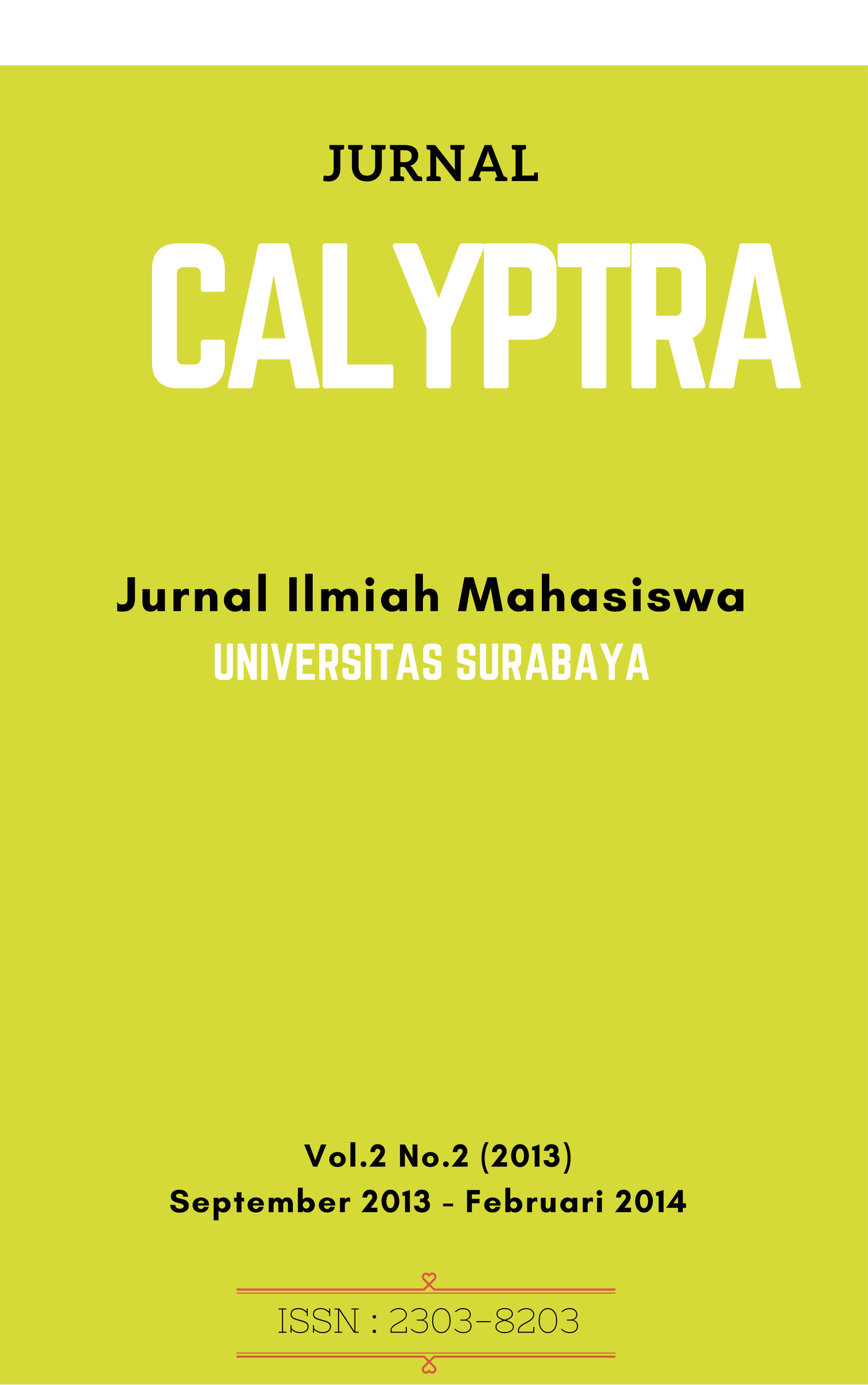 How to Cite
CHANDRA, Tjiong Robbi. PENERAPAN BUSHIDO PADA SISTEM PENGENDALIAN MANAJEMEN TAKSI SILVER DALAM MENDUKUNG PENCAPAIAN TARGET PENGEMUDI.
CALYPTRA
, [S.l.], v. 2, n. 2, p. Hal. 1 - 17, sep. 2013. ISSN 2302-8203. Available at: <
http://journal.ubaya.ac.id/index.php/jimus/article/view/471
>. Date accessed: 21 oct. 2018.
Section
Bidang Akuntansi (AK)