ANALISIS MERKURI DALAM SEDIAAN KRIM "A" DAN "B" (TIDAK TERDAFTAR) YANG DIBELI MELALUI INTERNET (SECARA ONLINE)
Nur Hayati

Fakultas Farmasi Universitas Surabaya
Abstract
Merkuri termasuk logam berat berbahaya, yang dalam konsentrasi kecil dapat bersifat racun, kerap kali digunakan dalam kosmetik sebagai pemutih. Pemakaian merkuri dapat mengakibatkan efek mulai dari iritasi kulit hingga gangguan pada susunan syaraf, otak dan ginjal. Sediaan kosmetik yang dianalisis adalah krim pemutih A dan B yang tidak terdaftar (BPOM RI) yang dibeli melalui media internet. preparasi sampel menggunakan metode destruksi basah dan analisis kandungan merkuri dalam sampel digunakan alat ICPS Fisons ARL 3410+. Dari penelitian terhadap dua sampel krim pemutih didapat hasil krim pemutih A tidak mengandung merkuri sedangkan krim pemutih B mengandung merkuri dengan kadar 0,46%. Selain itu karakteristik fisikokimia sampel A dan B mempunyai type emulsi minyak dalam air (o/w) dan nilai pH 5,0 untuk sampel A dan nilai pH 7,0 utuk sampel B. Maka sediaan krim pemutih B tidak sesuai dengan PUBLIC WARNING/PERINGATAN BPOM Nomor: KH.00.01.43.2503 Tanggal: 11 JUNI 2009 tentang larangan penggunaan merkuri dalam sediaan kosmetik.
Downloads
Download data is not yet available.
References
Ansel, H.C., 1989, Pengantar Bentuk Sediaan Farmasi, Universitas Indonesia Press, Jakarta, 511.

Aulton ME (Eds.), 2007, Pharmaceutics: The Design and Manufactured of Medicines, 3rd edition, Elsevier Limited, Churchill Livingstone, 17-18, 21, 390-392.

Bae H, Kang M, Cho C, 2006, Survey and Mechanism of Skin Depigmenting Agent and Lightening Agent, John Wiley and Sons Ltd, 921-934.

Barry BW, 1983, Dermatological Formulations:Percutaneus Absorption, Marcel Dekker, Inc., New York, 2-14, 95-115.

Christian GD, 1986, Analytical Chemistry, John Willey and Sons Inc., New York, 53-55.

Darmadi, 2008, Infeksi Nosokomial: Problematika dan Pengendaliannya, Salemba Medika, Jakarta, 117-118.

Departement Kesehatan Republik Indonesia, 1995, Farmakope Indonesia, edisi 4, Jakarta, 440

Djuanda A, Hamzah M, Aisah S, 2007, Ilmu Penyakit Kulit dan Kelamin, edisi 5, Fakultas Kedokteran Universitas Indonesia, Jakarta, 3-8.

Draelos Zoe Diana, 2005, Cosmeceuticals, USA, 215-235.

Dwikarya M, 2003, Merawat Kulit dan Wajah, Jakarta: PT Kawan Pustaka

Fawcett DW, 2002, Buku Ajar Histologi, edisi 12, Terjemahan oleh Jan Tambayong, 1994, ECG, Jakarta, 468-474, 477-481.

Fitrie AA, 2004, Histologi dari Melanosit (online), (repository.usu.ac.id diakses tgl 28 Januari 2013).

Harahap M, 1990, Penyakit Kulit, PT Gramedia, Jakarta, 1-4.

Horwits W, and Latimer GW, 2005, Offical Methods of Analysis of AOAC International, 18th ed, vol. 2, AOAC International, Gaithersburg, Chapter 18, 14.

Kreps SI and Goldenberg RL, 1972, Suntan Preparation dalam: Balsam MS, Sagarin E (Eds) Cosmetics Science and Technologi, 2nd edition, John Wiley and Sons Inc., Vol 1: 241-305.

Mitsui T, 2004. New Cosmetic Science. Elsevier :Tokyo, Japan, 32-38; 142; 343; 345-351.

Nater JP, de Groot Ac, and Liem DH, 1983, Unwanted Effects of Cosmetics and Drugs Used in Dermatology, Excerpta, Amsterdam, 151-152.

Pomeranz, Y., and Meloan, C.E., 1987, Food Analysis: Theory and Practice, 2nd edition, Van Norstrand Rehinhold Company, New York, 616-625.

Roberts MS, and Walters KA, 1998, Dermal Absorption and Toxicity Assesment, Markel Dekker Inc., USA, 653-655.

Robinson JW, 1996, Atomic Spectroscopy, 2nd ed, Baton Rouge, Louisiana, Departement of Chemistry University of Lousiana, 279, 282-283.

Schlossman ML, 2010, The Chemistry and Manufacture of Cosmetics, Allured Business Media, USA, 325-340.

Skoog DA and Leary JJ, 1992, Principles of Instrumental Analysis, 4th ed, Saunders Collage Publisher, USA, 258.

The United States Pharmacopoeia, 2005, The Official Compedia of Standards, The USP XXVII and The National Formulary XXIII, Philadelphia: Convention Inc., 7, 929-930.

Thornfeldt C and Bourne K, 2010, The New Ideal in Skin Health : Separating Fact From Fiction, Allured Business Media, USA, 1.

Tranggono RI dan Latifah F, 2007, Buku Pegangan Ilmu Pengetahuan Kosmetik, PT Gramedia Pustaka Utama, Jakarta, 11-39.

Wasitaatmadja SM, 1997, Penuntun Ilmu Kosmetik Medik, Penerbit Universitas Indonesia, Jakarta.

Wattimena JR, Sugiarso NC, Widianto MB, Sukandar EY, Soemardji AA, Setiadi AR, 1991, Farmakodinamika dan Terapi Antibiotika, Gajah Mada University Press, Jogjakarta, 60-63.

Yuwono, Mochammad, Muhammad Mulja dan Gunawan Indrayanto, 1999, HPLC, Universitas Airlangga, Surabaya, 49-56.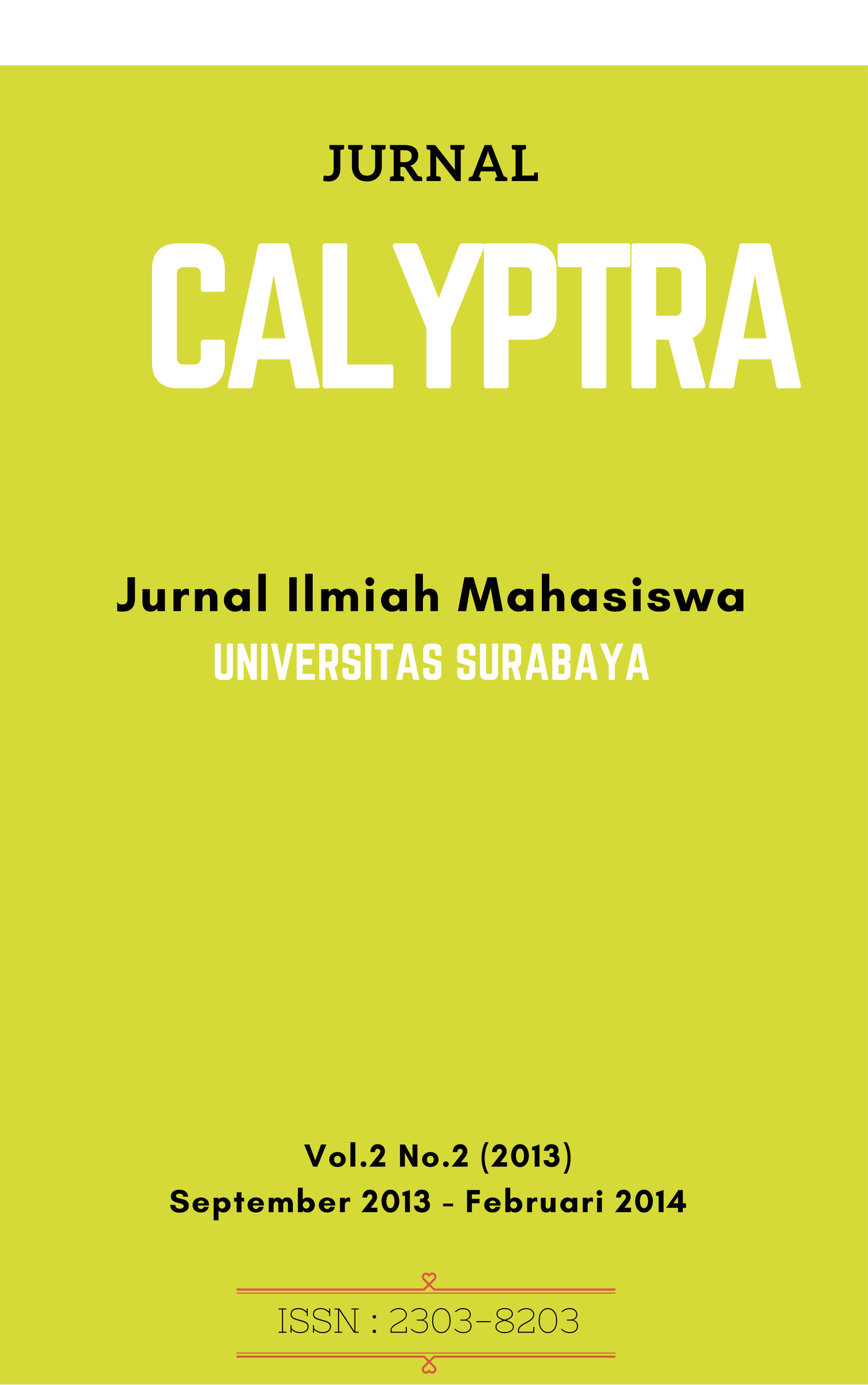 How to Cite
HAYATI, Nur. ANALISIS MERKURI DALAM SEDIAAN KRIM "A" DAN "B" (TIDAK TERDAFTAR) YANG DIBELI MELALUI INTERNET (SECARA ONLINE).
CALYPTRA
, [S.l.], v. 2, n. 2, p. Hal. 1 - 12, sep. 2013. ISSN 2302-8203. Available at: <
http://journal.ubaya.ac.id/index.php/jimus/article/view/613
>. Date accessed: 21 oct. 2018.
Section
Bidang Farmasi (F)