PEMBERIAN MUSIK PASIF UNTUK MENURUNKAN AVOLITION PASIEN SCHIZOPHRENIA
Maska Kiantoro

Fakultas Psikologi Universitas Surabaya
Abstract
Avolition adalah salah satu gejala negatif schizophrenia yang mengakibatkan seseorang tidak dapat memunculkan perilaku bertujuan. Tujuan penelitian ini adalah mengetahui apakah ada penurunan avolition melalui pemberian musik secara pasif terhadap pasien schizophrenia. Partisipan dalam penelitian ini adalah 13 orang pasien yang telah mendapatkan diagnosa schizophrenia dari psikiater. Penelitian ini tergolong penelitian eksperimental selama 4 minggu. Treatment pada penelitian ini menggunakan pemberian musik secara pasif selama 2 minggu, pada minggu ke 2 dan 4 selama 1 jam. Analisa statistik dilakukan denga Uji beda T-test dan deskripsi data menggunakan box-plot. Hasil dari penelitian ini menunjukkan bahwa tidak ada perbedaan yang signifikan terhadap avolition pada kondisi pre-test, treatment dan post-test. Peneliti juga menemukan adanya kecenderungan penurunan avolition pada subjek penelitian meksipun tidak terbukti secara statistik. Adapun faktor yang mempengaruhi hal tersebut adalah perbedaan metodologi yang berbeda dengan penelitian sebelumnya yaitu metode pemberian musik, tipe schizophrenia, usia dan lama penelitian dilakukan.
Downloads
Download data is not yet available.
References
Cousta, C.M & Vianna, M.N. (2011). Action/relationship/communication: A Music Therapy Method for Schizophrenia. Voices: A World Forum of Music Therapy 11(3).

Gold C, Heldal TO, Dahle T, & Wigram T. (2005). Music therapy for schizophrenia or schizophrenia-like illnesses. The Cochrane Collaboration 2. United States: John Wiley & Sons.

Halgin, R. P., & Whitbourne, S. K. (2010). Psikologi abnormal: perspektif klinis pada gangguan psikologis. Jakarta: Salemba Humanika.

Juslin, P. N & Vastfjall, D. (2008). Emotional responses to music: the need to consider underlying mechanism. Behavioral and brain sciences 31, 559 – 621.

Koelsch, S., Fritz, T., Cramon, D. Y. v., ller, K. M., & Friederici, A. D. (2006). Investigating emotion qith music: an fMRI study. Human Brain Mapping 27, 239 -250.

Mohammadi, A.Z., Minhas, L. S, Haidari, M., & Panah, F. M. (2012). A Study of the Effects of Music Therapy on Negative and Positive Symptoms in Schizophrenic Patients. German Journal of Psychiatry, 56 -62

Nevid, J. S., Rathus, S. A., & Green, E. B. (2005). Psikologi Abnormal. Jakarta: Erlangga

Pridmore, S. (2011). Download of psychiatry chapter 7: Schizophrenia. Diunduh dari http://eprints.utas.edu.au/287/8/Chapter_7._Schizophrenia.pdf pada tanggal 5 Maret 2012

Purvis, T. C. Music Therapy in Schizophrenia diunduh dari http://www.wlu.ca/soundeffects/researchlibrary/TonyaCastle.pdf pada tanggal April 16, 2012

Sousa, A.D, & Sousa, J.D. (2010). Music therapy in cronic schizophrenia. Journal of Pakistan Psychiatric Society 7(1), 13.

Trémeau, F., Nolan, K.A., Malaspina, D., & Javitt., D.C. (2012). Behavioral validation of avolition in schizophrenia. Schizophrenia Research 138, 255-261

Wagner, M. (2008). Dimensions of Music: The Effect of Music/Brand Congruity on Advertising and Brand Evaluations. Disertasi, tidak diterbitkan, University of Michigan.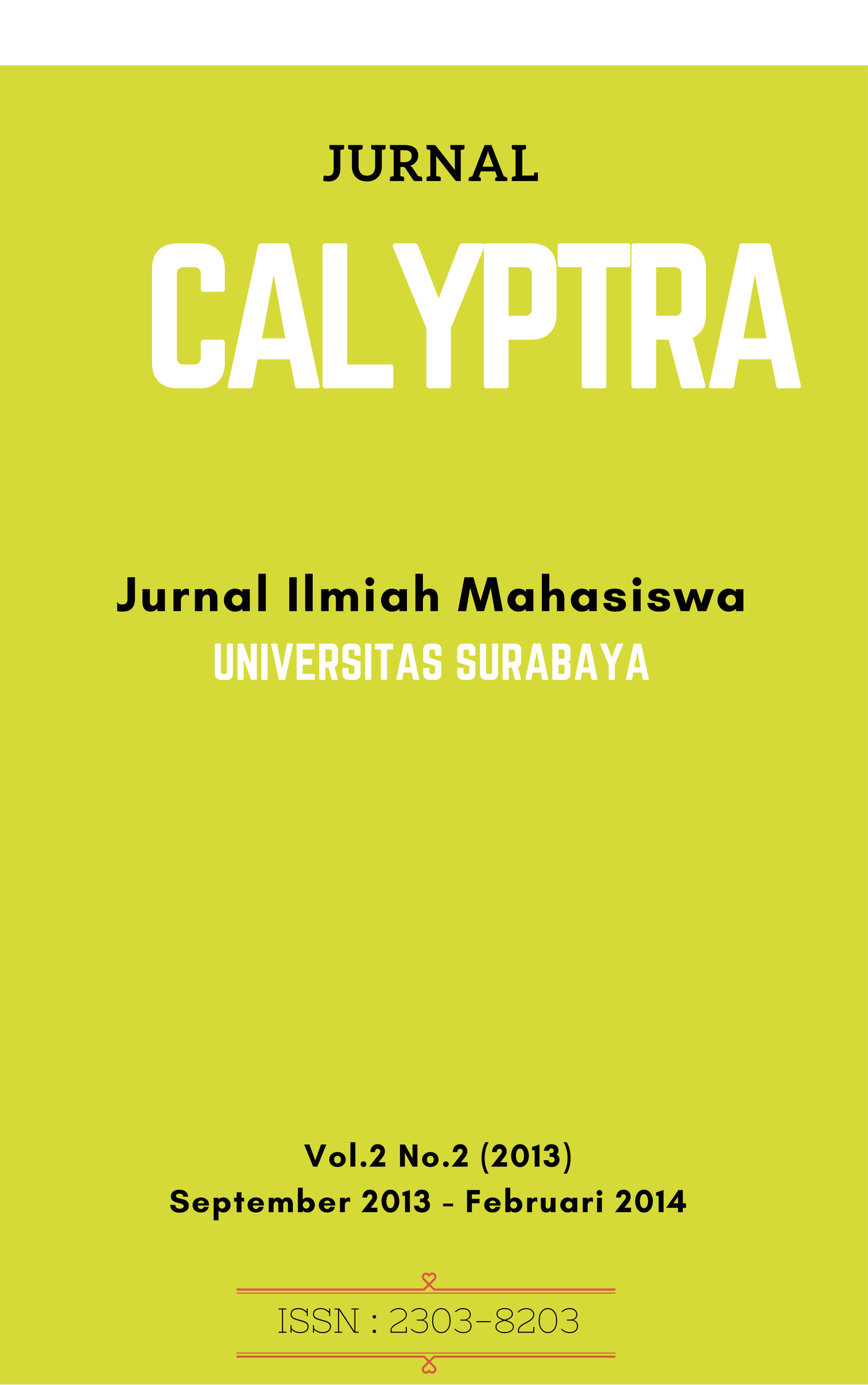 Section
Bidang Psikologi (K)