EVALUASI SISTEM MANAJEMEN SEDIAAN PADA AHASS "X" DI SWETA BARAT – LOMBOK
Restu Cint Mandalin

Jurusan Akuntansi Fakultas Bisnis dan Ekonomika Universitas Surabaya
Abstract
Ahass "X" adalah bengkel resmi yang menyediakan jasa perbaikan kendaraan bermotor juga menjual sparepart untuk kendaraan bermotor tersebut. Selama ini Ahass "X" belum menerapkan manajemen sediaan dengan tepat sehingga berimbas pada kurang optimalnya pendapatan.  Studi ini merupakan explanatory research karena bertujuan untuk memberikan penjelasan bagaimana sistem manajemen sediaan bagi suatu badan usaha, sehingga dapat diterapkan pada Ahass "X". Metode yang digunakan adalah metode kualitatif dengan melakukan observasi langsung pada objek, melakukan wawancara, dan pemeriksaan dokumen-dokumen terkait persediaan.  Berangkat dari permasalahn kemudian studi dilanjutkan dengan memberikan rekomendasi yang diharapkan dapat meningkatkan efektivitas dan efisiensi kegiatan operasional. Rekomendasi tersebut antara lain, melakukan pencatatan atas forecasting, dokumrntasi yang memadai terhadap sediaan, melakukan perhitungan atas EOQ, ROP, Safety Stock , selain itu juga memberikan rekomendasi untuk pengendalian serta pengawasan fisik persediaan.
Downloads
Download data is not yet available.
References
Abdulraheem et al. 2011. British Journal of Economics, Finance and Management Sciences, Vol 2. Oktober 2011. Di download 20 Juni 2013

Arnold, J.R Tony, Stephen N. Chapman. 2004. Introduction to Material Management. 5th edition. New Jersey: Prentice-Hall, Inc.

Assauri. 2004. Manajemen Produksi dan Operasi, Jakarta:Fakultas Ekonomi Universitas Indonesia

Bortolotti. 2013. Unilever Optimixes Forecasting and Significantly Lowers Inventory. (www.supplychainmovement.com/unilever-optimizes-forecasting-and-significantly-lowers-inventory/)

Boyton, George H. & William S. Hoopwood. 2004. Accounting Information system, 9th edition. Bowersox et al. 2003. Supply Chain Logistic Management. International edition. McGraw-Hill Education.

Bursa Efek Indonesia 2013. Laporan Keuangan PT Matahari Department Store Tbk. (http://www.idx.co.id/Portals/0/StaticData/ListedCompanies/Corporate_Actions/New_Info_JSX/Jenis_Informasi/01_Laporan_Keuangan/02_Soft_Copy_Laporan_Keuangan/Laporan%20Keuangan%20Tahun%202011/TW1/MPPA/MPPA_LK_TW_I_2011.pdf). Didownload 16 Mei 2013

Daria Varia. Annual Report Daria Varia 2011. (http://www.darya-varia.com/storage/pdf/AR_Darya_Varia%20%28Final%29.pdf) Didownload 16 Mei 2013.

Vincent Gaspersz. 2012. All in one Production and INVENTORY Management for supply chain professionals. Bogor: Vinchristo Publication

Gruen dan Corsten. 2007. A Comprehensive Guide To Retail Out-of-Stock Reductioan in the Fast-Moving Consumer Goods Industry. (http://www.nacds.org/pdfs/membership/out_of_stock.pdf) Di download 18 September 2013.

Hansen dan Mowen. 2007. Management Accounting 8th edition. Thomson Learning, Inc. South Western.

Horngren, Sunden, Elliot, Philbrick. 2006. Introduction to financial Acoounting ninth edition. New Jersey : Prentice Hall

Heragu, 1997. Facilities Design. Boston: PWS Publication Co.,

Indrajit, Eko, Djokopranto. 2003. Manajemen Persediaan: Barang Umum dan Suku Cadang untuk Keperluan Pemeliharaan, Perbaikan, dan Operasi. PT. Gramedia Widiasarana Indonesia. Jakarta.

Johns dan Harding. 1997. Manajemen Operasi : Untuk Meraih Keunggulan Kompetitif.

Kimia Farma. 2013. Annual Report Kimia Farma 2011. (http://www.kimiafarma.co.id/reports/ANNUAL%20REPORT2011.pdf) Di download 16 Mei 2013.

Omoigiafu, Fasoranbaku. 2003. Effects Of Inventory Mamangement Strategies On A Firm's Profitability : A Case Study Of Unilever Nigeria PLC (http://dspace.futa.edu.ng:8080/jspui/handle/123456789/2898)

Prasad, Swaminathan, Parkar. 1996. Internatioanal Journal of Production Economics 1996. Di download 23 Mei 2013

Rangkuti. 2004. Manajemen Persediaan: aplikasi di bidang bisnis. Jakarta: PT Raja Grafindo Persada

Ristono, A. 2009.Manajemen Persediaan. Jakarta: Graha Ilmu Indonesia.

Roy, Sana, & Chaudhuri. 2011. Journal of Mathematical and Computer Modelling. Di download 20 September 2013.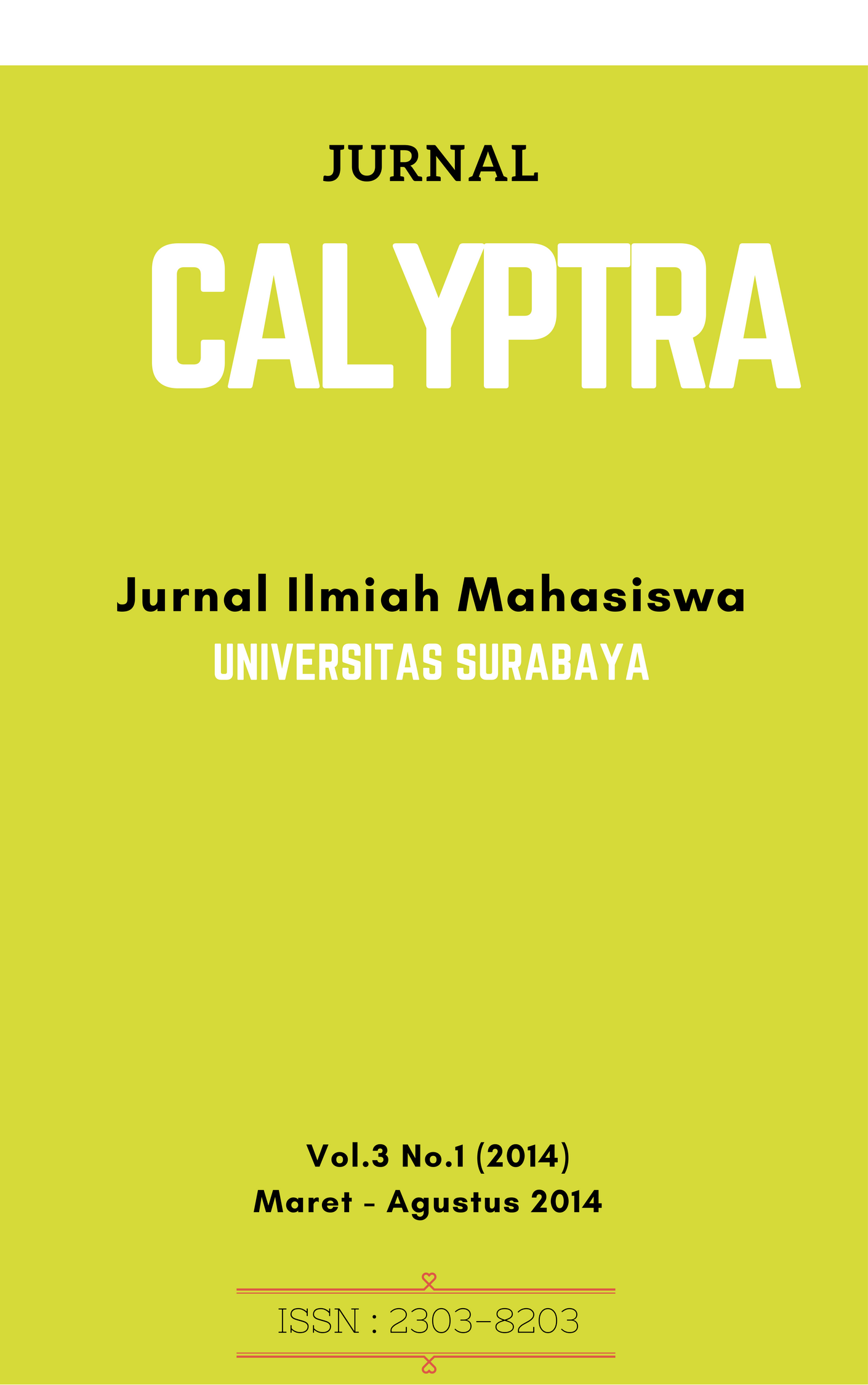 Section
Bidang Akuntansi (AK)
This work is licensed under a Creative Commons Attribution-NonCommercial 4.0 International License.