IMPLEMENTASI OPERATIONAL CRM DI REVENUE CYCLE UNTUK MENINGKATKAN KEPUASAN PELANGGAN SMARCH ARCHITECTURE COURSE DI SURABAYA
Aleena Deandra

Jurusan Akuntansi Fakultas Bisnis dan Ekonomika Universitas Surabaya
Abstract
Penelitian ini bertujuan untuk implementasi Operational CRM di Revenue Cycle guna meningkatkan kepuasan pelanggan yang menggunakan pendekatan kualitatif dan merupakan applied research. Fokus penelitian adalah pada Revenue Cycle serta tingkat kepuasan pelanggan yang ditinjau dari evaluasi sistem informasi CRM khususnya pada tingkat operasional. Objek penelitian adalah sebuah badan usaha jasa yang bergerak di bidang pendidikan non-formal yang berlokasi di Surabaya. Informasi yang diperoleh melalui wawancara, observasi serta analisis dokumen menunjukkan bahwa Revenue Cycle perusahaan masih dapat ditingkatkan lagi melalui aplikasi Operational CRM. Perbaikan ini diperlukan agar tingkat kepuasan pelanggan dari perusahaan dapat lebih ditingkatkan lagi. Hasil dari penelitian ini adalah berupa rekomendasi implementasi Operational CRM di Revenue Cycle guna meingkatkan kepuasan pelanggan. Rekomendasi ini diberikan melalui rancangan fitur Operational CRM yang telah diintegrasikan agar sesuai dengan masalah yang telah dituju dan dianalisa.
Downloads
Download data is not yet available.
References
Abhique. 2012. Metode Prototyping dalam Pengembangan Sistem Informasi. http://abhique.blogspot.co.id/2012/11/metode-prototyping-dalam-pengembangan.html

Christopher Bull. 2003. Strategic Issues in Customer Relationship Management (CRM) Implementation. Business Process Management, Vol. 9 (5) : 592- 602.

Ellen Gifford. 2014. CRM : principles, starategy, solutions, applications, systems, software, and ideas for effective customer relationship management. http://www.businessballs.com/crmcustomerrelationshipmanagement.html

Franka Piska and Amar Faganel. 2009. A Successful CRM Implementation Project in a Service Company. Organizacija, Vol. 42 (5) : 199-208.

Freddy Rangkuti. 1997. Riset Pemasaran. PT Gramedia Pustaka Utama : Jakarta

Jamie Goss. 2015. The Revenue Cycle http://bradley.bradley.edu/~simonp/atgtech/g38/revenuecycle.html

Jill Dyché. 2001. The CRM Handbook : A Business Guide to Customer Relationship Management., 1st ed. Addison-Weasley Professional: Boston, USA.

Nick Hauge and Paul Hauge. 2012. Customer Satisfaction Surveys and Research : How to Measure CSAT. https://www.b2binternational.com/publications/customer-satisfaction-survey/

O'Brien and Marakas. 2011. Management Information System, Global ed. McGraw-Hill/Irwin: New York, NY.

Rayner and Cegielski, Operational CRM Systems, in Introduction to Information Systems : Enabling and Transforming Businesses, 4th ed. New Jersey, USA : Wiley. 2012, Chapter 11 (2).

Vicki A. Benge. 2013. Examples of a Revenue Cycle of a Company. http://smallbusiness.chron.com/examples-revenue-cycle-company-14333.html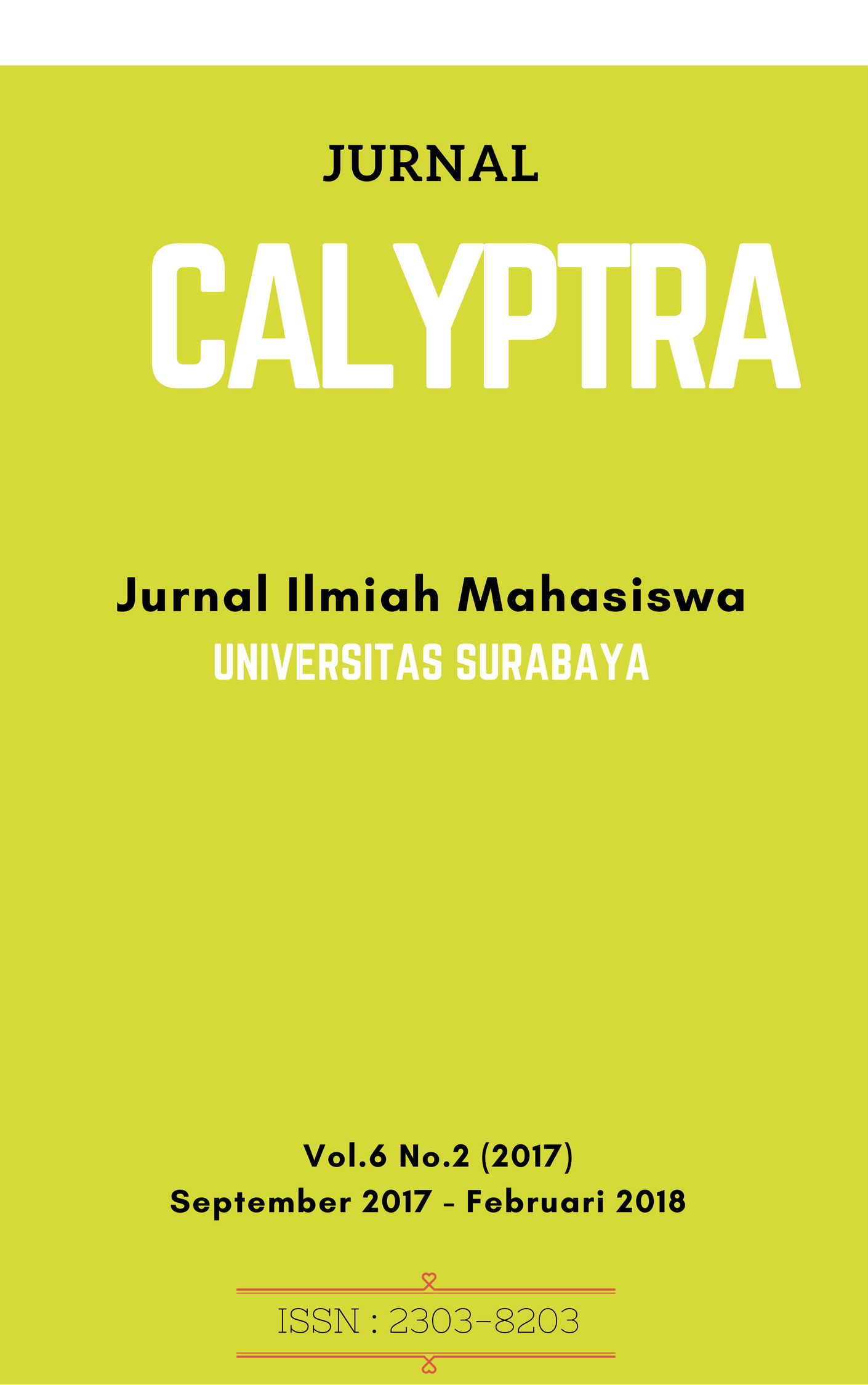 How to Cite
DEANDRA, Aleena. IMPLEMENTASI OPERATIONAL CRM DI REVENUE CYCLE UNTUK MENINGKATKAN KEPUASAN PELANGGAN SMARCH ARCHITECTURE COURSE DI SURABAYA.
CALYPTRA
, [S.l.], v. 6, n. 2, p. Hal. 278 – 293, sep. 2017. ISSN 2302-8203. Available at: <
http://journal.ubaya.ac.id/index.php/jimus/article/view/922
>. Date accessed: 23 may 2019.
Section
Bidang Akuntansi (AK)