IMPLIKASI LEADERSHIP STYLE DAN GENDER TERHADAP KINERJA PADA FAMILY BUSINESS:
Studi Kasus pada Bakery X, Yogyakarta
Shira Talitha

Jurusan Akuntansi Fakultas Bisnis dan Ekonomika Universitas Surabaya
Abstract
Penelitian ditujukan untuk mengamati implikasi leadership style dan gender pada kinerja yang dikhususkan pada family business. Dilatarbelakangi oleh kurangnya penelitian yang mengamati implikasi gender terhadap kinerja yang dikhususkan pada family business. Padahal di Indonesia, tercatat 95% perusahaan yang terdaftar memiliki bentuk usaha family business. Menggunakan bentuk penelitian explanatory research, penelitian menjelaskan hubungan sebab akibat dari perbedaan gender dengan hasil kinerja perusahaan yang dikhususkan dalam bentuk family business. Dengan didasarkan pada salah satu family business di Indonesia, peneliti menganalisis implikasi perbedaan gender dengan kinerja yang dimiliki dengan melakukan interview, analisis dokumen dan observasi.   Hasil penelitian menunjukkan bahwa pemimpin pada family business yang diteliti memiliki gender maskulin dan seorang lagi memiliki gender feminin. Hasil penelitian juga menunjukkan bahwa pada family business, keberadaan pemimpin dengan gender feminin dapat memberikan keuntungan secara financial maupun non-financial yang lebih baik dibandingkan dengan pemimpin dengan gender maskulin. Keuntungan berupa net income yang lebih tinggi serta kenyamanan karyawan yang diharapkan dapat meningkatkan kepuasan pelanggan dan profit perusahaan. 
Downloads
Download data is not yet available.
References
Adams, R.B., dan Daniel Ferreora. 2009. Women in Boardroom and Their Impact on Governance and Performance. Journal of Financial Economics, Vol. 94 (2): 291-309

Appelbaum, Steven H., Lynda Audet, dan Joanne C. Miller. 2003. Gender and Leadership? Leadership and Gender? A Journey Through the Landscape of Theory. Leadership & Organizational Development Journal, Vol. 24 (1): 43-51

Arnold, D, R. Bernardi dan P. Nerdemeyer,1999. The Effect of Independen on Decisions Concerning Additional Audit Work: A European Perspective. Auditing: A Journal of Practice and Theory. Vol. 18: 45-67.

Babalos, Vassilios; Guglielmo Maria Caporale dan Nikolaos Philippas. 2015. Gender, Style Diversity, and Their Effect on Fund Performance. Research in International Business and Finance. Vol. 35: 57-74

Bartlett, R.L., T.I. Miller. 1985. Executive Compensation: Female Executive and Networking. AEA Papers and Proceeding. Vol. 75(2): 266-271

Bebbington J. 1997. Accounting Students and Constructed Gender: An Exploration Of Gender In The Context of Accounting Degree Choices At Two Scottish Universities. Journal of Accounting Education Vol. 15: 241-267

Betz, Michael, Lenahan O'Connell, dan Shepard, J.M. 1989. Gender Differences in Proclivity for Unethical Behavior. Journal of Business Ethics. Vol. 8 (5): 321-324

Campbell, K., dan Minguez-Vera, A. 2008. Gender Diversity in the Broadroom and Firm Financial Performance. Journal of Business Ethics, Vol. 83: 435-451

Choong, Kwee Keong. 2013. Understanding the Features of Performance Measurement System: a Literature Review. Measuring Business Excellent, Vol 17: 102-121

Chrisman, James J.; Jess H. Chua; Reginalt A. Litz. 2004. Comparing the Agency Cost of Family and Non-Family Firms: Conceptual Issues and Explanatory Evidence. Entrepreneurship Theory Practice, Vol. 28 (4): 335-354

Daily, Catherine M., Marc J. Dollinger. 1992. An Empirical Examination of Ownership Structure in Family and Professionally Managed Firms. Family Business Review, Vol. 5 (2): 117-136

Danzigner, Nira dan Yoram Eden. 2007. Gender-Related Differences in the Occupational Aspirations and Career-Style Preferences of Accounting Students: A Cross-Sectional Comparison between Academi School Years. Career Development International, Vol. 12 (2): 129-149

Davis, S dan Albright, T. 2004. An Investigation of the Effect of Balanced Scorecard Implementation on Financial Performance. Management Accounting Research. Vol. 15(2): 135-153

Dawley, David, James J. Hoffman, dan Alfred Redie Smith. 2004. Leader Succession: Does Gender Matter? Leadership and Organization Development Journal, Vol. 25 (8): 678-690

Dweyera, S. Richard, O. dan Chadwick, K. 2003. Gender Diversity in Management and Firm Performance: The Influence of Growh Orientation and Organizational Culture. Journal of Business Research, Vol. 56: 1009-1019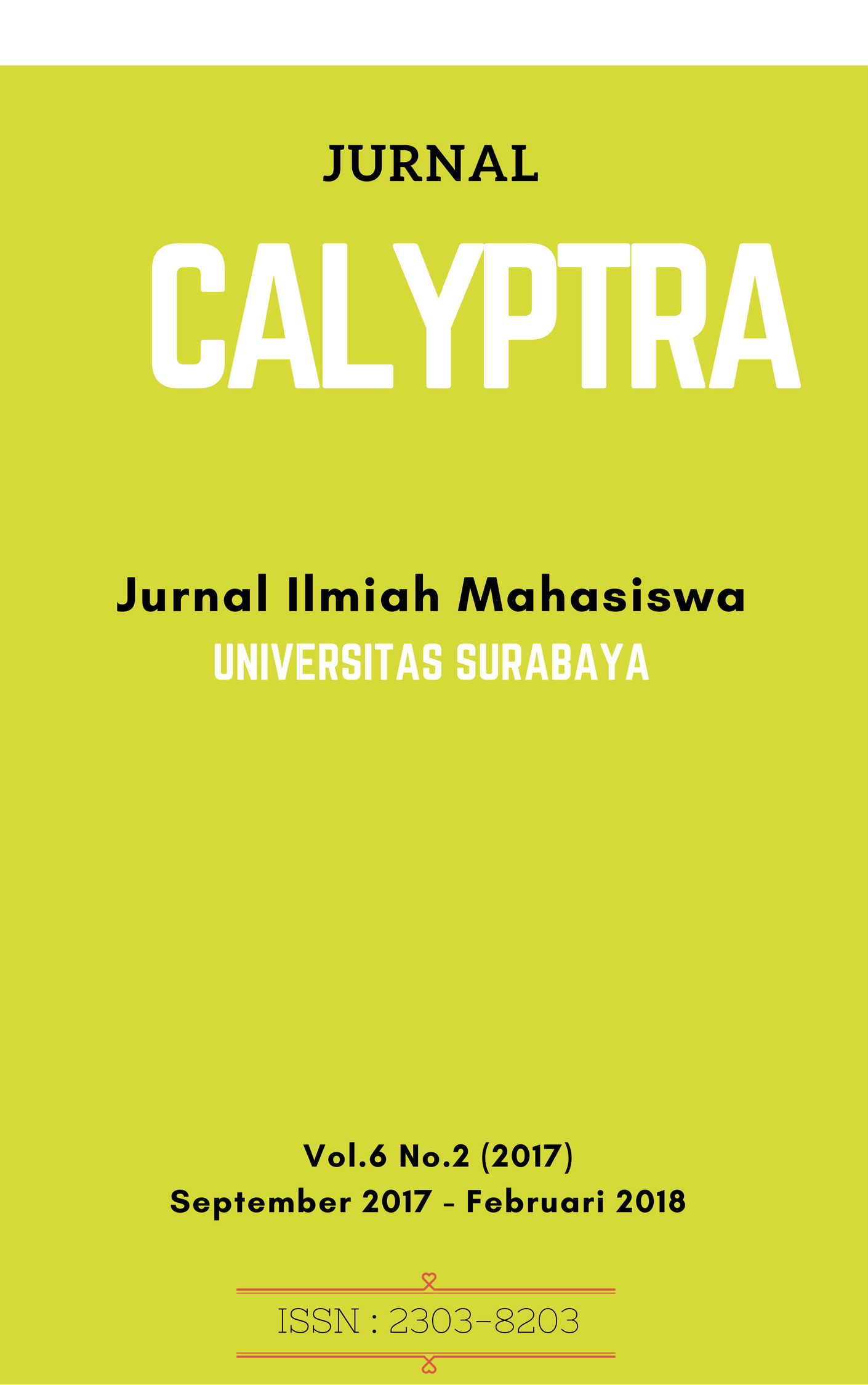 Section
Bidang Akuntansi (AK)
This work is licensed under a Creative Commons Attribution-NonCommercial 4.0 International License.