RANCANGAN SISTEM PENGENDALIAN MANAJEMEN YANG TEPAT UNTUK MENGATASI MASALAH PENGENDALIAN YANG TERJADI PADA BISNIS KELUARGA DI TOKO "X" BIAK, PAPUA
Meidi Devita Christanti

Jurusan Akuntansi Fakultas Bisnis dan Ekonomika Universitas Surabaya
Abstract
Perkembangan jaman yang sudah memasuki era globalisasi, keunggulan suatu badan usaha dapat dilihat pula berdasarkan kreativitas untuk membuka suatu peluang bisnis baru. Sumber daya manusia merupakan salah satu kunci untuk memperoleh kesuksesan suatu badan usaha, namun tidak mudah untuk mempersatukan berbagai sumber daya manusia yang ada untuk mencapai suatu tujuan oleh karena itu dibutuhkan suatu sistem pengendalian manajemen untuk mengatur dan membatasi manusia. Adanya sistem pengendalian manajemen akan mempermudah dalam mengarahkan anggota badan usaha mencapai tujuan dari badan usaha. Penelitian ini bertujuan untuk memperbaiki sistem pengendalian manajemen pada toko "X" serta mengatasi masalah pengendalian yang terjadi pada badan usaha.Temuan penelitian yakni sistem pengendalian manajemen yang diterapkan pada badan usaha tidak maksimal dan banyak terjadi masalah pada karyawan seperti sering terlambat masuk dan bolos kerja serta terjadi kecurangan seperti pencurian barang di toko.Hasil dari pembahasan menunjukkan bahwa apabila sistem pengendalian manajemen dari toko "X" dirancang dengan semestinya sesuai dengan keadaan yang terjadi di toko maka dapat memberikan dampak positif dan mengatasi masalah pengendalian yang terjadi.
Downloads
Download data is not yet available.
References
Abernethy, M.A., Bouwens, J., dan Van Lent, L. 2010. Leadership and Control System Design. Management Accounting Research, Vol 21: 2-16.

Abernethy, Margaret A., Wai Fong Chua. 1996. "A field study of control system redesign: the impact of institutional processes on strategic choice." Contemporary Accounting Research, 13: 569-606.

Acquaah, Moses, 2013, Management Control System Business Strategy and Performance: A Comparative Analysis of Family and Non-family Business in a Transition Economy in sub-Saharan Africa. Journal of Family Business Strategy.

Adler, P.S. dan Kwon, S.W. (2002). Social Capital: Prospect for a New Concept. Academy of Management Review, 27, 17-40.

Anthony dan Govindarajan. (2002). Sistem Pengendalian Manajemen. Salemba Empat. Jakarta.

Carlock, Randel S., & Ward, John L. (2001). Strategic Planning for the family business. Parallel planning to unify the family and the business. Houndsmill.

Chrisman, J.J., Chua, J.H., dan Litz, R. (2003). A Unified Systems Perpective of Family Firm Performance. Journal of Business Venturing, 18, 467-472.

Coleman, J.S. (1998). Social Capital in the Creation of Human Capital. American Journal of Sociology, 93, 291-321.

Credit Suisse Emerging Markets Research Institute. 2011. Asian Family Businesses Report; October 2011. Switzerland: Credit Suisse Group AG and/or Its Affiliates.


Efferin, S. and M. S. Hartono. 2015. Management Control and Leadership Style in Family Business: An Indonesian Case Study. Journal of Accounting and Organizational Change, 11(1), 130-159.

Efferin, Sujoko dan Bonnie Soeherman. 2010. Seni Perang Sun Zi dan Sistem Pengendalian Manajemen, Filosofi dan Aplikasi. Gramedia: Jakarta.

Habbershon, T.G., Willliams, M.L., dan MacMillan, I.C. 2003. A Unified Systems Perspective of Family Firm Performance. Journal of Business Venturing, 18, 451-465.

Jogulu, U.(2010), "culturally-linked leadership style", Leadership & Organization Development Journal, Vol 31 No 8, pp. 705-719.

Leana, C.R. dan Van Buren, H.J. (1999). Organizational Social Capital and Employment Practices. Academy of Management Review, 24, 538-555.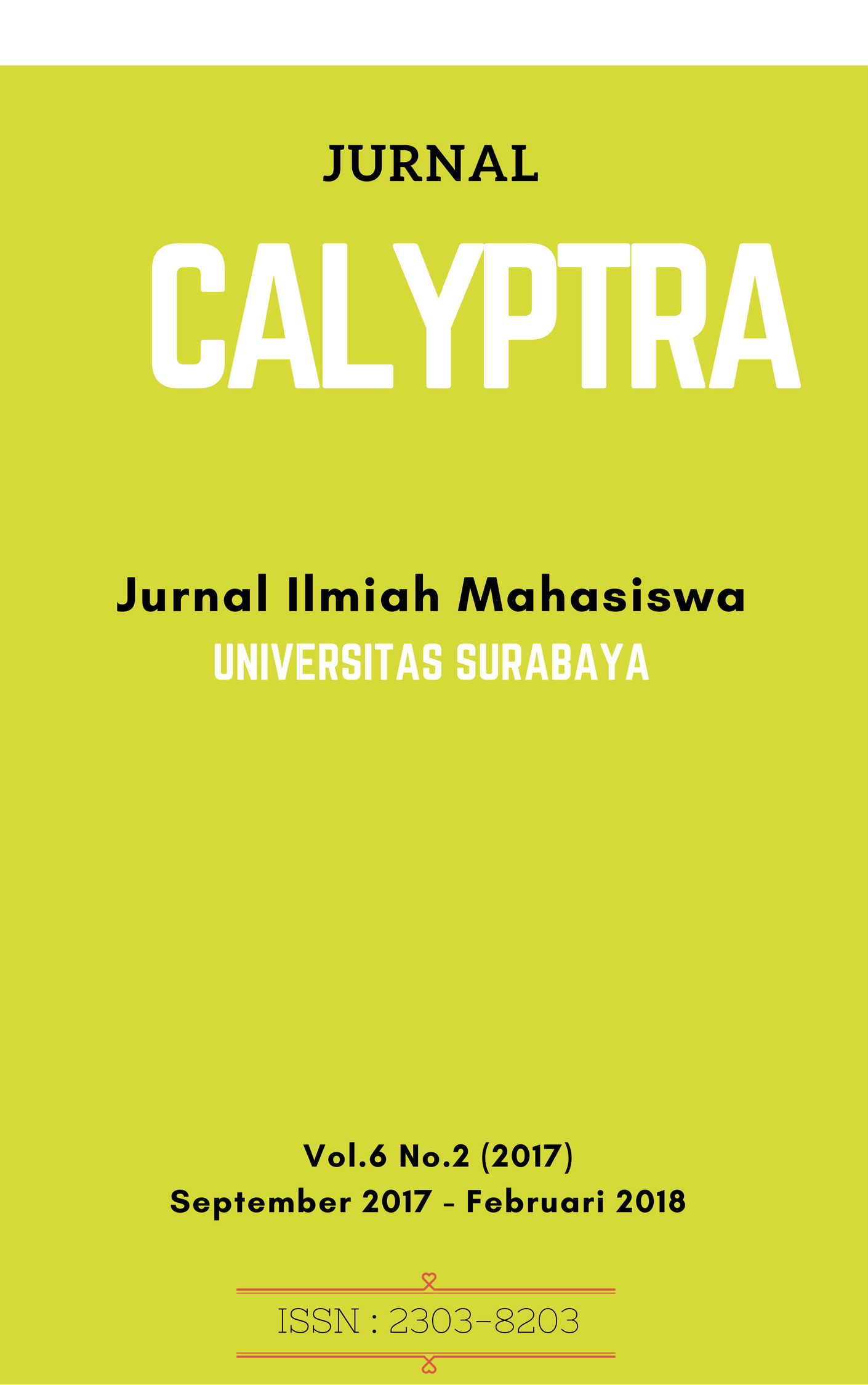 How to Cite
CHRISTANTI, Meidi Devita. RANCANGAN SISTEM PENGENDALIAN MANAJEMEN YANG TEPAT UNTUK MENGATASI MASALAH PENGENDALIAN YANG TERJADI PADA BISNIS KELUARGA DI TOKO "X" BIAK, PAPUA.
CALYPTRA
, [S.l.], v. 6, n. 2, p. Hal. 450 – 460, sep. 2017. ISSN 2302-8203. Available at: <
http://journal.ubaya.ac.id/index.php/jimus/article/view/932
>. Date accessed: 24 mar. 2019.
Section
Bidang Akuntansi (AK)