STUDI EXPLANATORI SATISFACTION DAN REPURCHASE INTENSIONS DENGAN MODERASI PENGALAMAN BELANJA ONLINE DI SURABAYA
Stephanie Stephanie

Jurusan Manajemen Fakultas Bisnis dan Ekonomika Universitas Surabaya
Abstract
Indonesia merupakan Negara yang cukup berkembang, diikuti dengan perkembangan teknologi berupa internet. Semakin berkembangnya teknologi dalam bidang internet ini membuat para pelaku bisnis memanfaat peluang untuk memulai usaha online shop. Penelitian ini  bertujuan untuk  menguji pengaruh effort expectancy, performance expectancy, self efficacy, dan trust terhadap satisfaction dan pengaruh satisfaction terhadap intention to repurchase dalam pembelian online. Jenis penelitian yang digunakan adalah penelitian kausal dengan pendekatan kuantitatif. Penelitian ini menggunakan pendekatan purposive sampling, dimana sampel berupa responden yang terbagi menjadi dua kelompok konsumen pegalaman rendah (transaksi kurang dari 5) dan kosnumen pengalaman tinggi (transaksi lebih dari 5), berdasarkan pengalaman responden melakukan transaksi minimal  satu kali dalam enam bulan terakhir pada situs belanja online. Analisis dalam penelitian ini dengan menggunakan model SEM (Structural Equation Modeling) dan diolah menggunakan software SPSS versi 18.0 for Windows serta Amos 16 untuk pengujian Model Measurement dan Structural. Hasil penelitian ini menunjukkan bahwa tidak ada efek moderasi dalam variabel Effort Expectancy, Performance Expectancy, Self Efficacy, Trust terhadap variabel Satisfaction dan Intention to Repurchase. Dijelaskan melalui hasil penelitian ini pengalaman konsumen tidak memperkuat hubungan antara variabel eksogen dan variabel endogen.
Downloads
Download data is not yet available.
References
Alma, B., 2007, Manajemen Pemasaran dan Pemasaran Jasa, Bandung: Alfabeta.

Bandura, A. (1994). Self-efficacy. In V. S. Ramachaudran (Ed.), Encyclopedia of human behavior (Vol. 4, pp. 71-81).

Bandura, A., 2006, Self-Efficacy Beliefs of Adolescents, Information Age Publishing, 307–337

Bungin, B., 2004, Metodologi Penelitian Sosial: Format-Format Kuantitatif dan Kualitatif, Surabaya: Airlangga University Press.

Chinomona, R. dan M. Sandada, 2013, Customer Satisfaction, Trust and Loyalty as Predictors of Customer Intention to Re-Purchase South African Retailing Industry. Mediterranean Journal of Social Sciences. Vol 4 No 14. pp. 437-446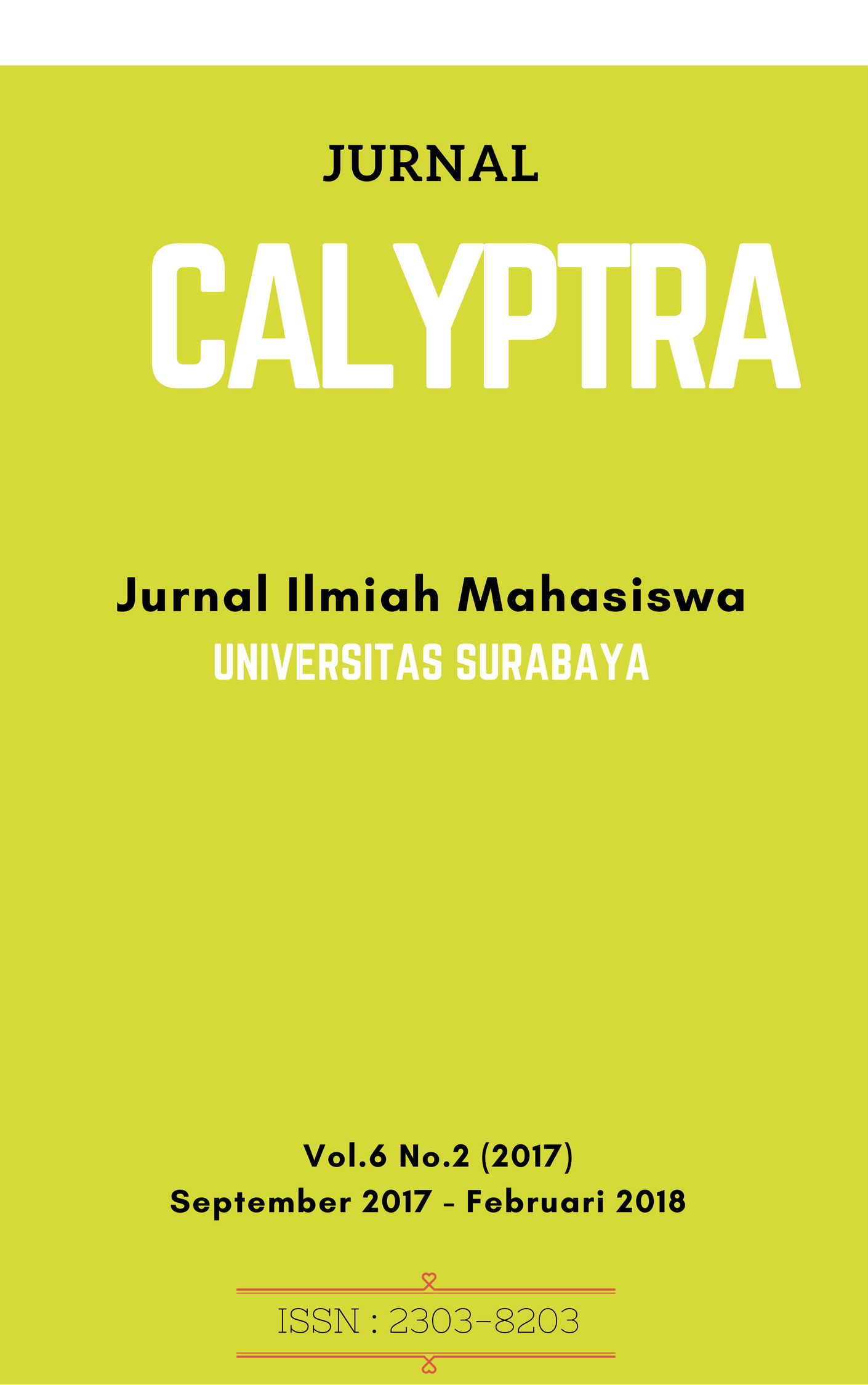 How to Cite
STEPHANIE, Stephanie. STUDI EXPLANATORI SATISFACTION DAN REPURCHASE INTENSIONS DENGAN MODERASI PENGALAMAN BELANJA ONLINE DI SURABAYA.
CALYPTRA
, [S.l.], v. 6, n. 2, p. Hal. 691 – 699, sep. 2017. ISSN 2302-8203. Available at: <
http://journal.ubaya.ac.id/index.php/jimus/article/view/950
>. Date accessed: 18 oct. 2018.
Section
Bidang Manajemen (M)