IMPLEMENTASI STRATEGI PEMBELIAN PRODUK DENGAN METODE KRALJIC MATRIKS DAN ANALITYC HIERARCHY PROCESS PADA UD. DUNIA PLASTIK
Hendra Calvin Thesno

Jurusan Manajemen Fakultas Bisnis dan Ekonomika Universitas Surabaya
Abstract
Kegiatan pembelian merupakan bagian dari kegiatan procurement pada suatu peruasahaan yang biasanya diatur oleh departemen pengadaan atau pembelian pada perusaahaan. Berdasarkan hasil studi pendahuluan terdapat beberapa masalah yang terjadi dalam kegiatan pembelian di UD.Dunia Plastik yaitu dari permasalahan segi supply risk terjadi keterlambatan pengiriman produk, stock out pada gudang. Segi price impact yaitu kualitas produk yang tidak sesuai pesanan, harga pembelian produk yang dipasok mengalami kenaikkan dibandingkan dipasaran dan perusahaan belum mengetahui cara klasifikasi produk yang memiliki supply risk  tinggi karena belum ada metode berbasis angka dalam pengambilan keputusan. Pemilihan strategi pembelian dilakukan dengan pengelompokan 5 item produk unggulan dengan mengunakan metode klarjic matriks sehingga dapat dianalisis strategi pembelian yan harus dilakukan berdasakan kategori item.berdasarkan hasil perhitungan dengan menggunakan Triangular Fuzzy Numbers. Kemudian dilakukan pengolahan dengan mengunakan analytic Hierarchy Process (AHP) untuk bahan baku kategori critical untuk mendapatkan strategi pembelian dominan yang perlu diterapkan oleh perusahaan.
Downloads
Download data is not yet available.
References
Simchi-Levi, D., P.Kaminsky and E. Simchi-Levi, Designing and Managing the Supply Chain: Concepts, Strategies and Case Studies, McGraw-Hill, 2008 (3rd Edition).

Caniels, Marjolein C.J, Gelderman dan Cees J. 2005."Purchasing strategies in the kraljic matrix- a power and dependence perspective". Journal of Purchasing & Supply Management.

Seifbarghy, Mehdi. "Measurement of supply risk and determining supply strategy", case study : a refrigerator making company. Iran; 2009.

Ting SC dan Cho DI. 2008. An Integrated Approach for Supplier Selection And Purchasing Decisions. Suppy Chain Management: An Int J 13 (2): 116-127.

International Trade Centre, 2000, Appraising & Shortlisting Suppliers Module

Indrajit dan Djokopranoto, 2002. Konsep Manajemen Supply Chain, Jakarta: Gramedia Widiasarana Indonesia.

Kraljic, Peter, 1983. "Purchasing must become supply Management". Harvard Business

Gelderman dan Weele, 2003 "Handling measurement issues and strategic directions in Kraljic's Purchasing Portfolio Model".Journal of Purchasing and Supply Management; 207-216.

Knight, Louise., Tu, Yi-Hsi dan Preston, Jude. (2014). Integrating skills profiling and purchasing portfolio management: An opportunity for building purchasing capability‖. International Journal Production Economics 147 271–283.

Pujawan, I Nyoman, 2005, Supply Chain Management, Surabaya: Media Kreasi Grafika.

Saaty, Thomas L, 2008, Decision making with the Analytic Hierarchy process, Internasional Journal of service Sciences, Volume 1 Hal. 83

Moeinzadeh, P, Hajfathaliha.2010. "A.A Combined Fuzzy Decision Making Approach to Supply Chain Risk Assessment". Journal of human and social science, page 5-13

Kusumadewi, Sri. 2006. "Fuzzy multi atribute decision making". Yogyakarta: Graha ilmu

Marimin dan Nurul, 2004, Teknik dan Aplikasi Pengambilan Keputusan Kriteria Majemuk, Jakarta : PT Grasindo Mulyono.

Suryadi, Dr. Ir. Kadarsah., Ramdhani. Ir.M.Ali.MT., 2000, Sistem Pendukung Keputusan, Edisi 2, PT Remaja Rosdakarya: Bandung

Walters, Donald, 2003, Logistics: An Introduction to Supply Chain Management, New York: Palgrave Macmillan.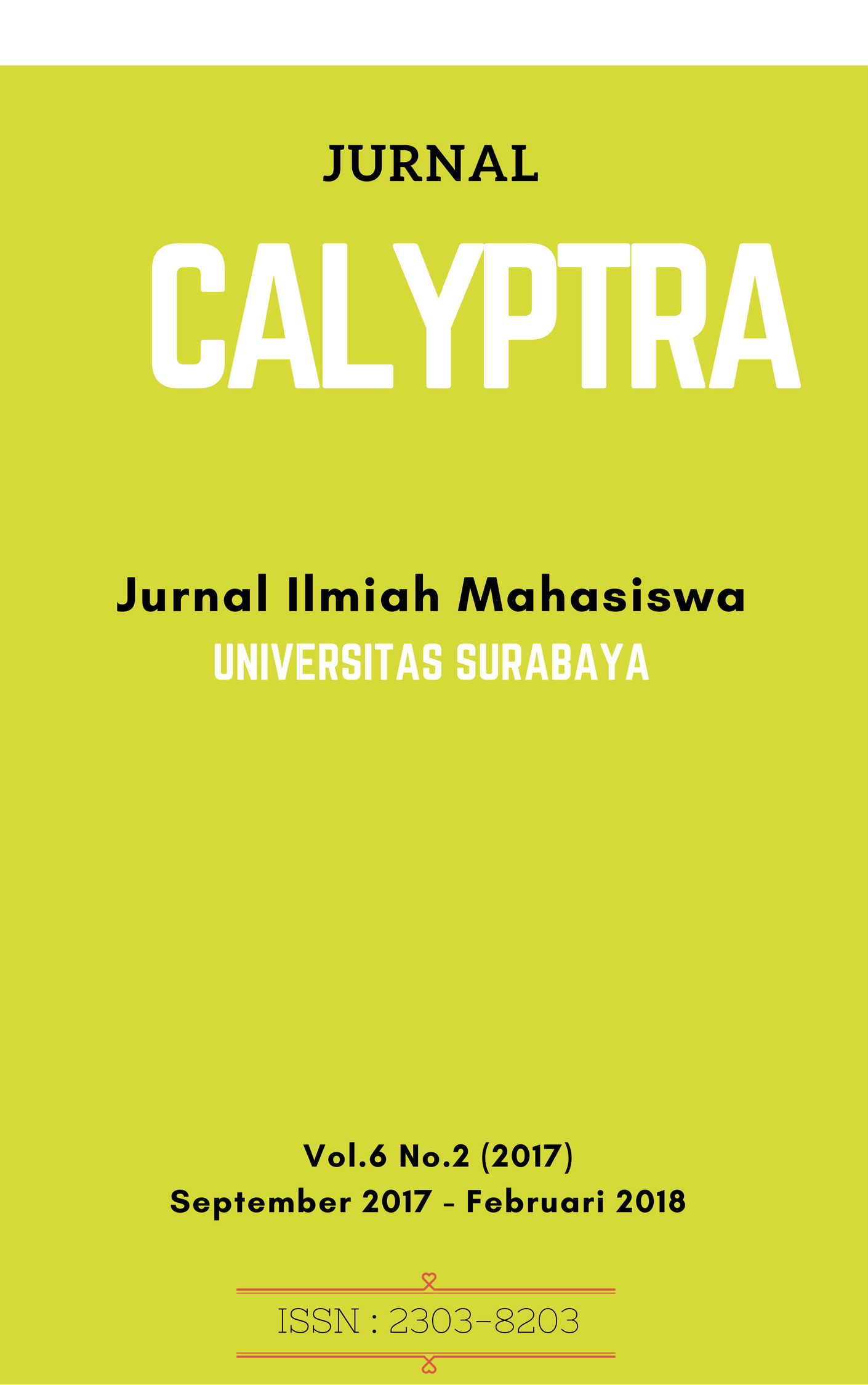 How to Cite
THESNO, Hendra Calvin. IMPLEMENTASI STRATEGI PEMBELIAN PRODUK DENGAN METODE KRALJIC MATRIKS DAN ANALITYC HIERARCHY PROCESS PADA UD. DUNIA PLASTIK.
CALYPTRA
, [S.l.], v. 6, n. 2, p. Hal. 1018 – 1031, sep. 2017. ISSN 2302-8203. Available at: <
http://journal.ubaya.ac.id/index.php/jimus/article/view/973
>. Date accessed: 23 may 2019.
Section
Bidang Manajemen (M)