PENERAPAN ASAS UMUM PEMERINTAHAN YANG BAIK DALAM PENETAPAN CALON KEPALA DAERAH
Henry Soegeng

Fakultas Hukum Universitas Surabaya, Jalan Raya Kalirungkut Surabaya
Abstract
To create a corruption-free government could not be done just by establishing Indonesian Corruption Commission (KPK). As one of the most important principles in administrative law state, prevention is better than treatment, the attempt to create a corruption-free government should be done from the very beginning. Since the local government is elected by the people, the first step needed to be done is to make sure that only the corruption case-free people could compete to be the head of local government through an administrative decision of the electoral committee and electoral qualification. This paper is intended to critizise the conditions nowadays, where the corruption case suspects could make their way up to be the head of local government candidates.
Downloads
Download data is not yet available.
References
Hadjon, Phillipus M., et. a/.1993, Pengantar Hukum Adminis-trasi Indonesia (Introduction to the Indonesian Adminis-trative Law), Gadjah Mada University Press, Yogyakarta

Hadjon, Phillipus M., 2004, Tolok Ukur Keabsahan Tindak Pemerin-tahan dan Keputusan Tata Usa-ha Negara", makalah, disam-paikan pada penyelenggaraan House Legal Training Hukum Administrasi dan PTUN Pega-wai Bank Indonesia, 19 -29 Juli 2004.

Spelt, N. M, & J. B. J. M. ten Berge, 1991, Inleiding vergunningen-recht, Utrecht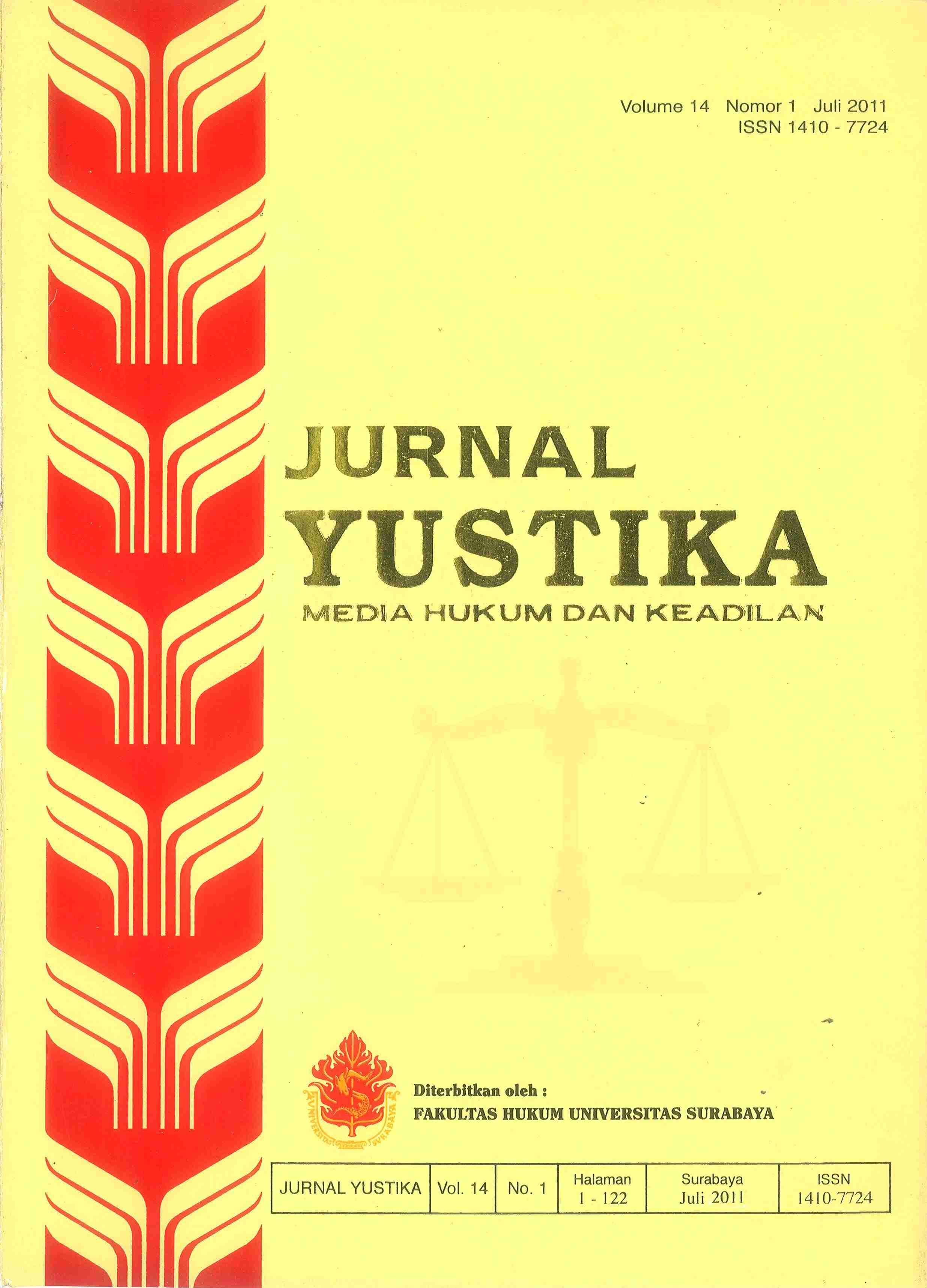 How to Cite
SOEGENG, Henry. PENERAPAN ASAS UMUM PEMERINTAHAN YANG BAIK DALAM PENETAPAN CALON KEPALA DAERAH.
Jurnal Yustika: Media Hukum dan Keadilan
, [S.l.], v. 14, n. 1, p. Hal. 12 - 22, oct. 2018. ISSN 2655-7479. Available at: <
http://journal.ubaya.ac.id/index.php/yustika/article/view/1444
>. Date accessed: 24 june 2019.