EKSEKUSI JAMINAN PERORANGAN (BORGTOCHT) DALAM PENYELESAIAN KREDIT MACET MELALUI KEPAILITAN (ANALISIS PUTUSAN MAHKAMAH AGUNG RI NOMOR 2960 K/Pdt/2010)
Abstract
Generally collateral is divided into two, namely personal guarantee (persoonlijke zekerheid) and corporeal guarantee (zakerlijke zekerheid). On Personal collateral, what given by debtor was not an object but a statement made by the third party who has no interest at all both toward debtor or creditor. In the case that was reviewed in this research to wit The supreme court of Republic of Indonesia decree No. 2960 K/Pdt/2010 PT. Pertamina Dana Ventura (first named PT. Pertamina Saving & Investment), as a creditor filed a confiscation guarantee claim toward Kairudin Nur who is the guarantor of the debt of PT. Goro Bata Sakti (in bankruptcy) as a debtor. Guarantor in Indonesian Civil Code (later stated as KUHPer) is given a privilege which is stated in article 1831 KUHPer which given right to the guarantor to reject payment to creditor before the creditor's property confiscated first and sold in order to pay the debts. If after the debtor's property confiscated and sold are not enough to pay the debts, then in this case the guarantor is responsible for fulfilling the debts toward creditor. In The supreme court of Republic of Indonesia decree No. 2960 K/Pdt/2010, the guarantor right as ruled in KUHPer is violated. Therefore the law protection that can be given to the guarantor is the guarantor is given the right to accelerate the management and settlement toward debtor's assets which were under curator supervision.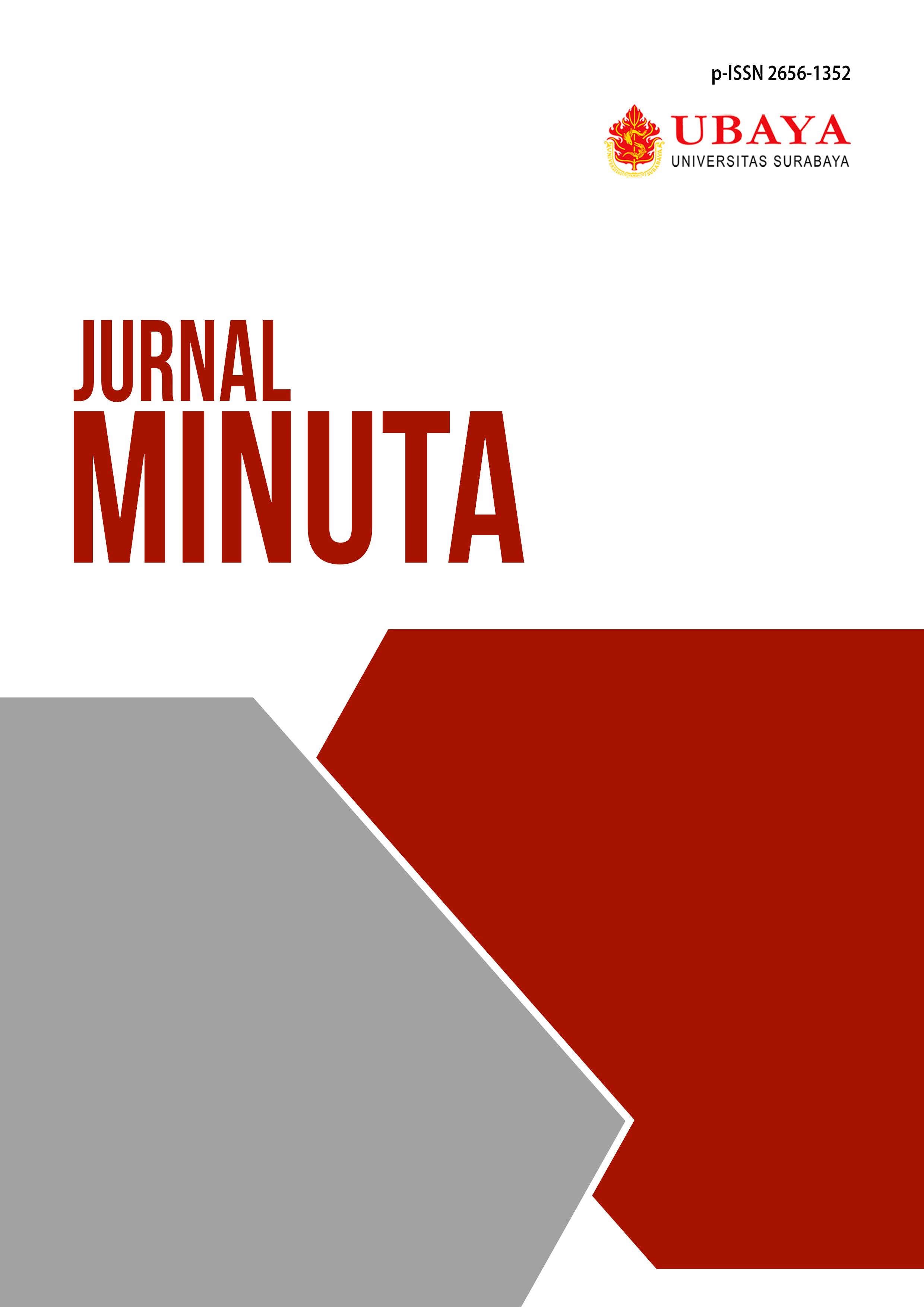 How to Cite
WATI, Evi Retno. EKSEKUSI JAMINAN PERORANGAN (BORGTOCHT) DALAM PENYELESAIAN KREDIT MACET MELALUI KEPAILITAN (ANALISIS PUTUSAN MAHKAMAH AGUNG RI NOMOR 2960 K/Pdt/2010).
Jurnal MINUTA
, [S.l.], v. 1, n. 1, p. 14-19, apr. 2019. ISSN 2656-1352. Available at: <
http://journal.ubaya.ac.id/index.php/jmta/article/view/1838
>. Date accessed: 24 june 2019.