PERLINDUNGAN HUKUM TERHADAP NOTARIS PENGGANTI YANG AKTANYA BERMASALAH DITINJAU DARI UNDANG-UNDANG NOMOR 30 TAHUN 2004 JUNCTO UNDANG-UNDANG NOMOR 2 TAHUN 2014 TENTANG JABATAN NOTARIS
Abstract
Notary in making an authentic deed must be able to account for the deed if it turns out that in the future problems arise from the authentic deed both in terms of criminal law, civil law or State administration. The problems arising from the deed made by the Notary need to be questioned whether it is the result of an error from the Notary or the error of the viewer who does not provide information in accordance with the actual reality to the Notary. Such negligence or error can occur because the Notary in question is lacking or does not understand the construction or legal actions desired by the viewer so that the deed made is contrary to the provisions of the law. Such negligence or error can also be deliberately carried out by the concerned Notary. This study focuses on Law Number 30 Year 2004 as amended by Law Number 2 of 2014 concerning Notary Position wherein this study discusses the Notary who is unable to carry out his position so he has the right to submit written leave request and at the same time accompanied by the appointment of a substitute notary. After a while, a lawsuit from a party that feels aggrieved results from the deed made by Si X as a Substitute Notary. The results of this study concluded that a notary who leaves as a substituted notary has responsibility for the deed made by his successor notary even though he is on leave from his position where the responsibility is in the form of civil liability, if the substitute notary commits an error within the scope of authority given by a notary to a substitute notary. So in that case the notary is also liable for losses suffered by the parties due to the deed made by the substitute notary. Because the notary who is replaced is the owner of the office, if the notary of origin will file leave then he will appoint an employee from his own office as a substitute notary. Criminal responsibility, in the case of a criminal offense, a notary who is replaced is not responsible, for example in the case of tax evasion. Criminal liability can only be imposed on a substitute notary if he makes a mistake outside his authority as a substitute notary. Then the notary whose leave cannot be held accountable. The substitute notary is also entitled to get the same protection and legal guarantees because every citizen has the same rights before the law.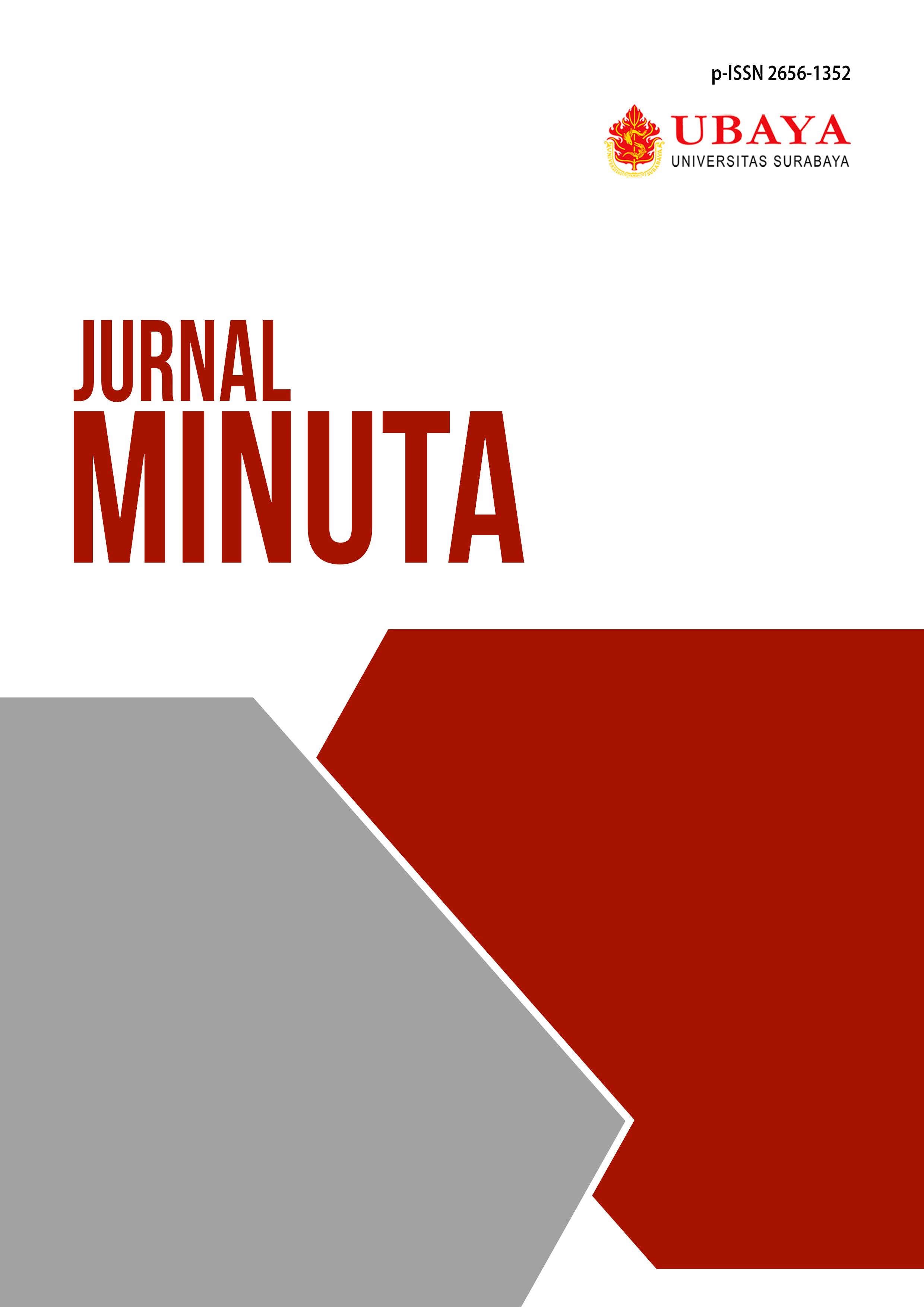 How to Cite
HIDAYAT, Arif. PERLINDUNGAN HUKUM TERHADAP NOTARIS PENGGANTI YANG AKTANYA BERMASALAH DITINJAU DARI UNDANG-UNDANG NOMOR 30 TAHUN 2004 JUNCTO UNDANG-UNDANG NOMOR 2 TAHUN 2014 TENTANG JABATAN NOTARIS.
Jurnal MINUTA
, [S.l.], v. 1, n. 1, p. 20-27, apr. 2019. ISSN 2656-1352. Available at: <
http://journal.ubaya.ac.id/index.php/jmta/article/view/1840
>. Date accessed: 24 june 2019.