SENSITIVITAS INVESTASI STUDI KASUS PADA PENINGKATAN KAPASITAS PABRIK GULA SRAGI PT.PERKEBUNAN NUSANTARA IX
Dyah Puspasari

Politeknik LPP Yogyakarta

Suwandhi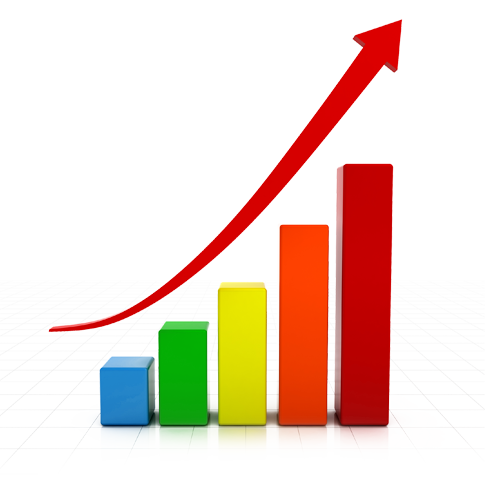 Abstract Views:
191 times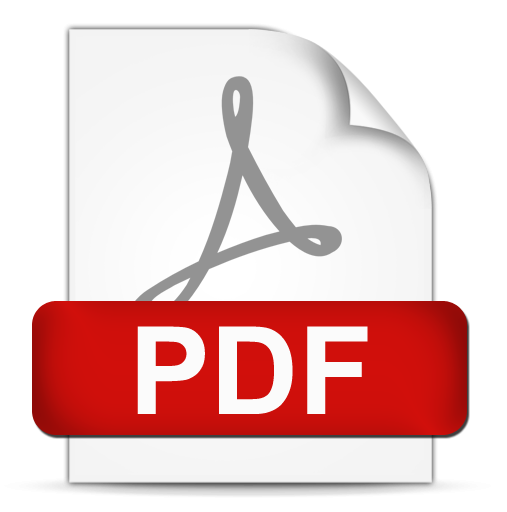 PDF Downloads:
260 times
Keywords:
Investation, selling price, capacity increrase, sugar factory
Abstract
This study aims to determine the sensitivity of the increase or decrease in the selling price of sugar and drops, then the investment value, and the cost of production to the IRR obtained from the investment decision to increase the capacity of the Sragi Sugar Factory. Hypothesis testing is carried out on the results of the calculation of investment analysis which includes several commonly used parameters, namely Net present value (NPV), Internal rate of return (IRR), Profitability Index (PI), and Payback Period (PP), in this case as a comparison used The results of the IRR calculation. The results of the sensitivity study found that the selling price has the highest sensitivity, then the second is the investment value, while the cost of goods manufactured has the lowest sensitivity. The results of tests carried out on three parameters show that there is a significant change between the Selling Price, Investment Value and Cost of Production with the calculation of the IRR of an investment.
Downloads
Download data is not yet available.
References
Asuad, Husnan, 2000. Manajemen Keuangan, Edisi ke-4, BPFE, Yogyakarta,
Bujarati, D.,1995. Basic Econometrics, Third Edition, Mc-Grawhill, New York,
Buzali, Imam, 2001 Aplikasi Analisis Multivariate Dengan Program SPSS, Badan Penerbit Undip,
Dion, Tiara, dkk.2013. Analisis investasi konversi Kopi ke karet di PT Perkebunan Nusantara IX, Agribusiness Review, 1 (1).
Ekahyudi, Prasetya, 2010.Analisis Break Even Point Pada Industri Pengolahan Tebu di Pabrik Gula Mojo, PT Perkebunan Nusantara IX, Skripsi, UNS, 2010
Fiyanto, Bambang, 2012.Dasar-dasar Pembelanjaan Perusahaan, Edisi 4, BPFE, Yogyakarta
Galfasan, Replesia, 2018. Analisis Sensitivitas Produksi Kopi Sambung,Yogya, Kanisius.
Gunfidza,dkk. 2015.Analisis Profitabilitas Kebun Karet Balong PT Perkebunan Nusantara IX, MEDIA GRO, Vol 11 No 2 Tahun 2015.
Hin, Rismawati. 2009.Sensitivitas Perbaikan Mesin dalam Sistem Manufaktur, Tesis, Universitas Sumatera Utara (USU).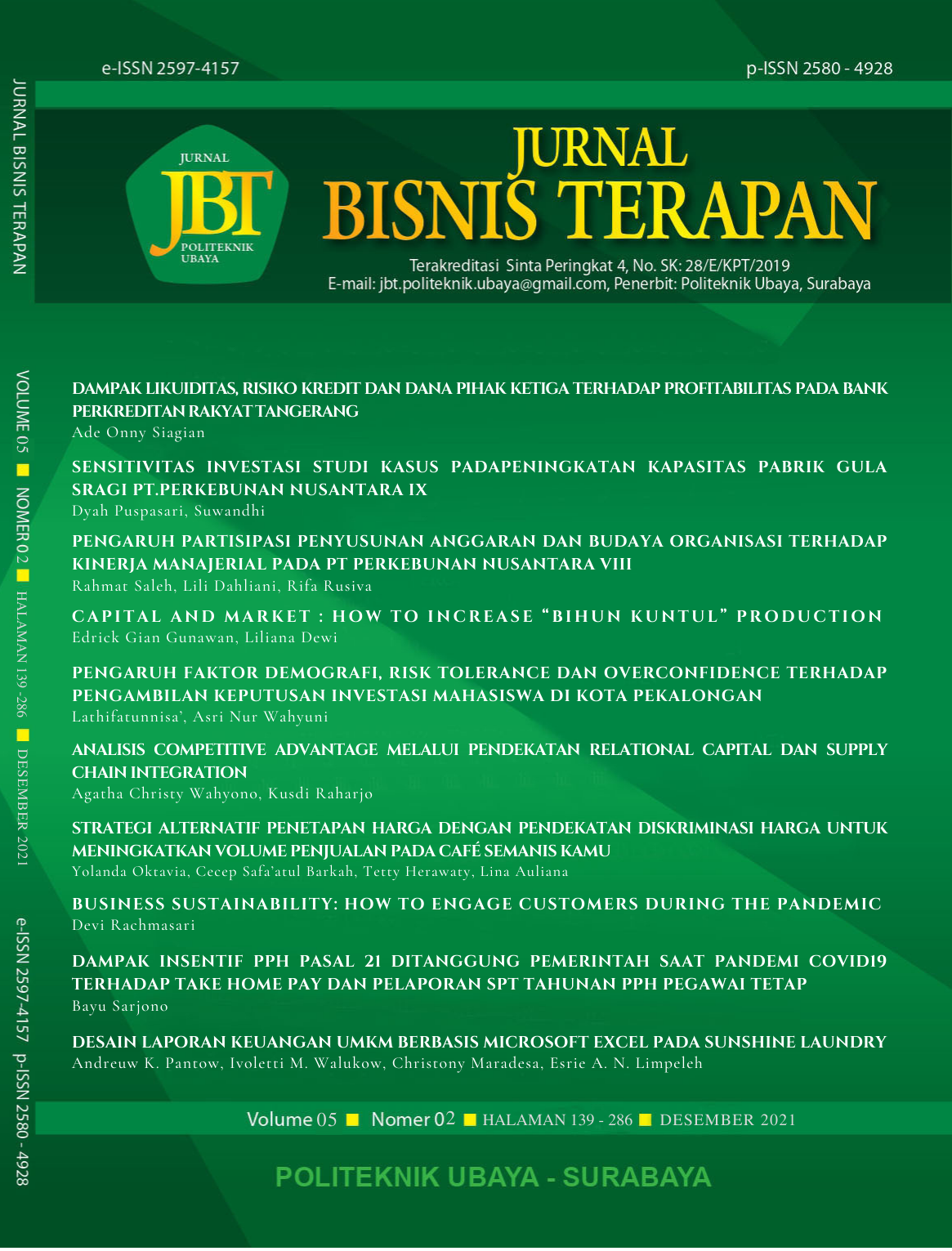 How to Cite
Puspasari, D., & Suwandhi. (2021). SENSITIVITAS INVESTASI STUDI KASUS PADA PENINGKATAN KAPASITAS PABRIK GULA SRAGI PT.PERKEBUNAN NUSANTARA IX. Jurnal Bisnis Terapan, 5(2), 155 - 166. https://doi.org/10.24123/jbt.v5i2.4032
Copyright (c) 2021 The Author(s)
This work is licensed under a Creative Commons Attribution-NonCommercial-ShareAlike 4.0 International License.

Ciptaan disebarluaskan di bawah Lisensi Creative Commons Atribusi-NonKomersial-BerbagiSerupa 4.0 Internasional.
Articles published in Jurnal Bisnis Terapan are licensed under a Creative Commons Attribution-NonCommercial-ShareAlike 4.0 International (CC BY-NC-SA 4.0) license, which permits anyone to copy, transform, or redistribute articles for any lawful purpose in any medium, provided appropriate credit is given to the original author(s) and Jurnal Bisnis Terapan is recognized as its original publisher. A link to this license should also be provided. Any derivative work of an article published in Jurnal Bisnis Terapan must also be shared under the same (or compatible) license.

Both copyright and publishing rights on articles are retained by the respective author(s), without restrictions. Only a non-exclusive license is granted to Jurnal Bisnis Terapan to publish the article and identify itself as its original publisher.