Non-Moslem Consumers Perception Toward Purchasing Halal Food Product
Hana Meka Madinah

Department of Management, Faculty of Business and Economics University of Surabaya, Indonesia

Indarini Indarini

Department of Management, Faculty of Business and Economics University of Surabaya, Indonesia

Dudi Anandya

Department of Management, Faculty of Business and Economics University of Surabaya, Indonesia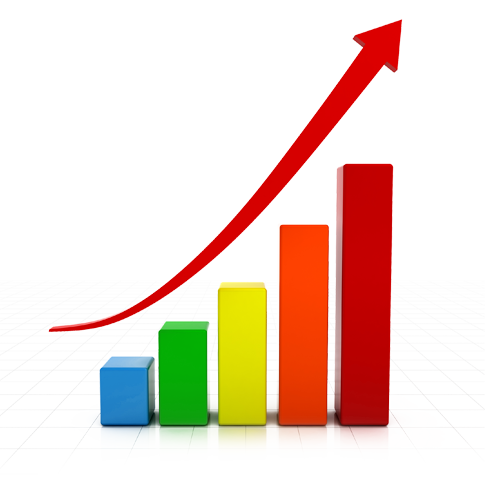 Abstract Views:
294 times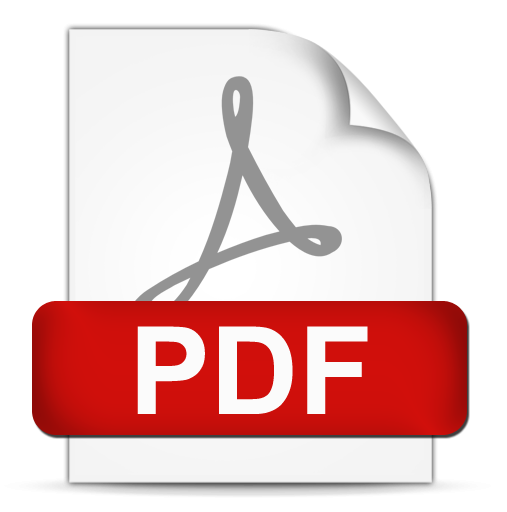 PDF Downloads:
469 times
Keywords:
Attitude, Subjective Norm, Perceived Behavioral Control, Purchase Intention, Halal Product, Halal Food
Abstract
This thesis aims to analyze how Non-Muslim consumers' perceptions of purchasing halal food products. This type of research is Basic research with causal objectives and uses a quantitative research approach. This study also uses a purposive sampling approach which is a sampling technique based on the aim of getting samples from people who have met established criteria. The analysis in this study was SEM (Structural Equation Modeling) which processed data using SPSS 20 and AMOS 18 software. This software was used for testing the Measurement Model and Structural Model. The results of this study stated that the attitude, subjective norm and perceived behavioral control of non-Muslim consumers in Surabaya had a positive influence on the purchase intention of halal food products. Thus providing opportunities for businessproducts to expand its reach by selling halal food products.
Keywords: Attitude, Subjective Norm, Perceived Behavioral Control, Purchase Intention, Halal Product, Halal Food
Downloads
Download data is not yet available.
References
Ahasanul Haque, A. S. (2015). Non-Muslim Consumers perception toward purchasing halal food product in Malaysia. Journal of Marketing Islamic, 6(1), 133-147.

Ajzen, I. (1991). The theory of planned behavior. Organizational Behavior and Human Decision Processes, 50(2), 179-211.

Alserhan, B. A. (2010). "On Islamic branding : brands as good deeds". Journal of Islamic Marketing, Vol.1 No.2, pp. 101- 106.

Arshia Mukhtar, M. M. (2012). Intention to chose halal products : the role of religiosity. Journal of Islamic Marketing, 3(2), 108-120.

Azmawani Abd Rahman, E. A. (2015). Consumers and halal cosmetic products : knowledge, religiosity, attitude and intention. Journal of Islamic Marketing, 6(1), 148-163.

El Alberto de Morais Watanabe, C. V. (2019). The impact of culture, evaluation of store image and satisfaction on purchase intention at supermarkets. Revista de Gestão, 26(3), 256-273.

Golnaz, R. Z. (2010). Non-Muslim perception awareness of halal principle and related food products in Malaysia. International Food Research Journal, 17, 667-674.

Prerna Garg, R. J. (2018). Purchase Intention of Halal brands India : the mediating effect of attitude. Journal of Islamic Marketing, 9(3), 683-694.

Sayuti, S. S. (2011). Applying the theory of planned behavior (TPB) in halal food purchasing. International Journal of Commerce and Management, 21(1), 8-20.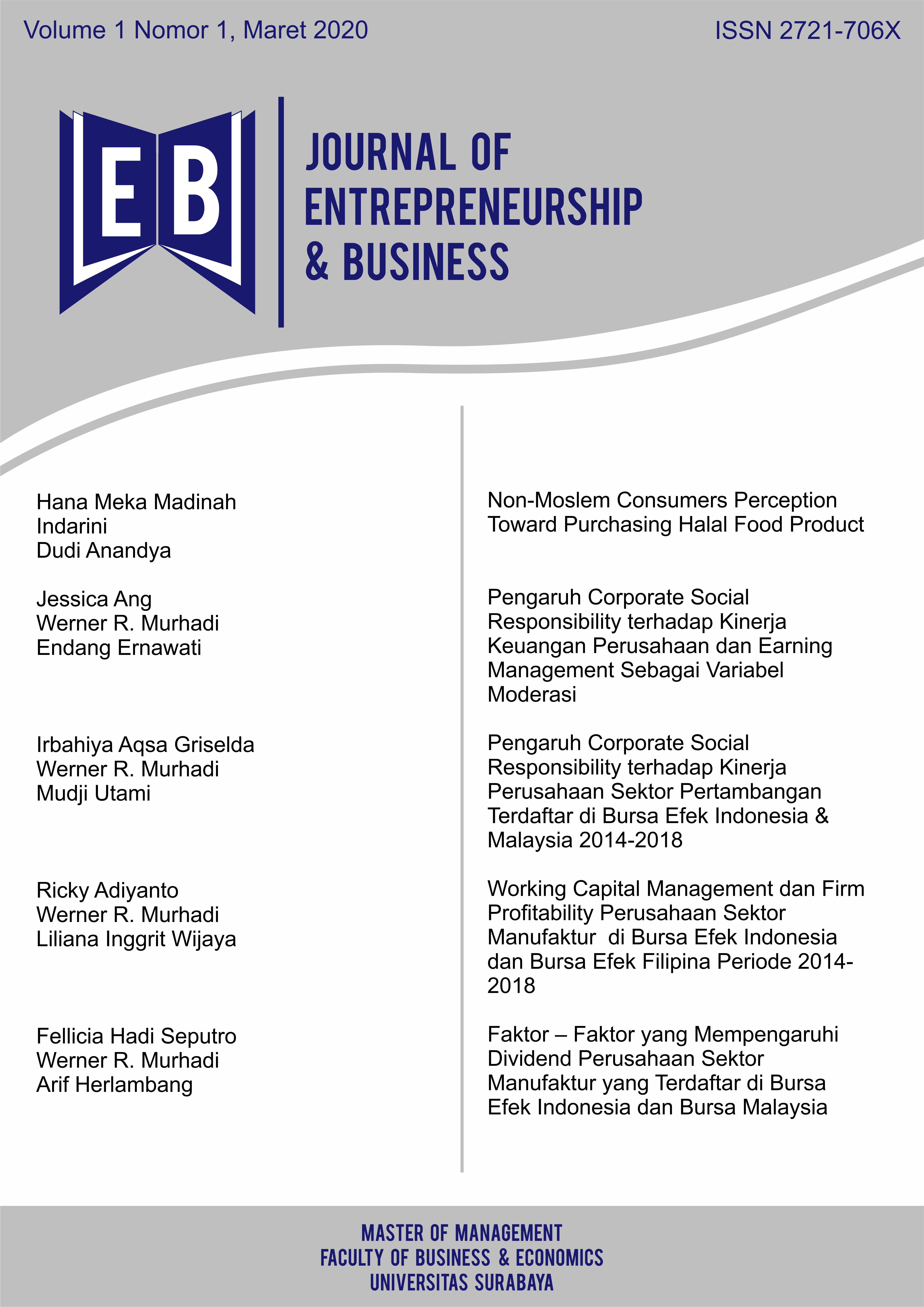 How to Cite
Madinah, H. M., Indarini, I., & Anandya, D. (2020). Non-Moslem Consumers Perception Toward Purchasing Halal Food Product. Journal of Entrepreneurship & Business, 1(1), 1-10. https://doi.org/10.24123/jerb.v1i1.2819
Copyright (c) 2020 THE AUTHOR(S)
This work is licensed under a Creative Commons Attribution 4.0 International License.
The journal allow the authors to hold the copyright without restrictions and allow the authors to retain publishing rights without restrictions.