HUBUNGAN PROKRASTINASI DAN PRESTASI AKADEMIK PADA MAHASISWA FAKULTAS PSIKOLOGI UBAYA
Ricky Pangestu

Fakultas Psikologi Universitas Surabaya
Abstract
Penelitian ini merupakan yang bertujuan untuk memperjelas hubungan antara prokrastinasi dan prestasi akademik mahasiswa. Oleh karena itu dilakukan uji hubungan antara prokrastinasi dan prestasi akademik pada mahasiswa Fakultas Psikologi UBAYA. Selain itu penelitian ini dilakukan untuk melihat perbedaan prokrastinasi berdasarkan norma kategori menurut IPK. Prokrastinasi diukur menggunakan satu alat ukur, yaitu API. Sedangkan prestasi akademik diukur menggunakan IPK mahasiswa. Subjek dalam penelitian ini berjumlah 166 mahasiswa yang terdiri dari angkatan 2012 saja. Berdasarkan hasil pengujian, diketahui bahwa prokrastinasi berhubungan negatif dengan prestasi akademik mahasiswa. Hasil dari masing-masing alat ukur yaitu: API & IPK (r = -0,049); API & Expectancy (r = -0,223); API & Value (r = -0,357); API & Impulsiveness (r = 0,406). Sedangkan hasil dari IPK yaitu: IPK & Expectancy (r = 0,064); IPK & Value (r = 0,130); IPK & Impulsiveness (r = -0,141).
Downloads
Download data is not yet available.
References
Ahmaini, D. (2010). Perbedaan prokrastinasi akademik antara mahasiswa yang aktif dengan yang tidak aktif dalam organisasi kemahasiswaan USU. Skripsi, tidak diterbitkan, Fakultas Psikologi Universitas Sumatera Utara.

Gendron, A. L. (2005). Active procrastination, self-regulated learning and academic achievement in university undergraduates. Tesis, tidak diterbitkan, University of Alberta

Gunawinata, V. A. R., Nanik, & Laksmono, H. K. (2008). "Perfeksionisme, Prokrastinasi Akademik, dan Penyelesain Skripsi Mahasiswa." Anima, Indonesian Psychological Journal 23(3): 256 – 276.

Kuhnle, C., Hofer, M., & Kilian, B. (2011). The relationship of self-control, procrastination, motivational interference and regret with school grades and life balance. Diskurs Kindheits- und Jugendforschung Heft (1), 31-44.

Lawless, A. (2010). The impact of procrastination and internet use on college students' academic performance. Journal of Research Methods and Design, 11(2), 95-105.

Oematan, S. C. (2013). "Hubungan Prokrastinasi Akademik Dengan Prestasi Akademik Pada Mahasiswa Psikologi - Universitas Surabaya. Skripsi, diterbitkan, Fakultas Psikologi Universitas Surabaya.

Seo, E. H. 2011. The relationship among procrastination, flow, and academic achievement. Social Behaviour and Personality, 39(2), 208-218.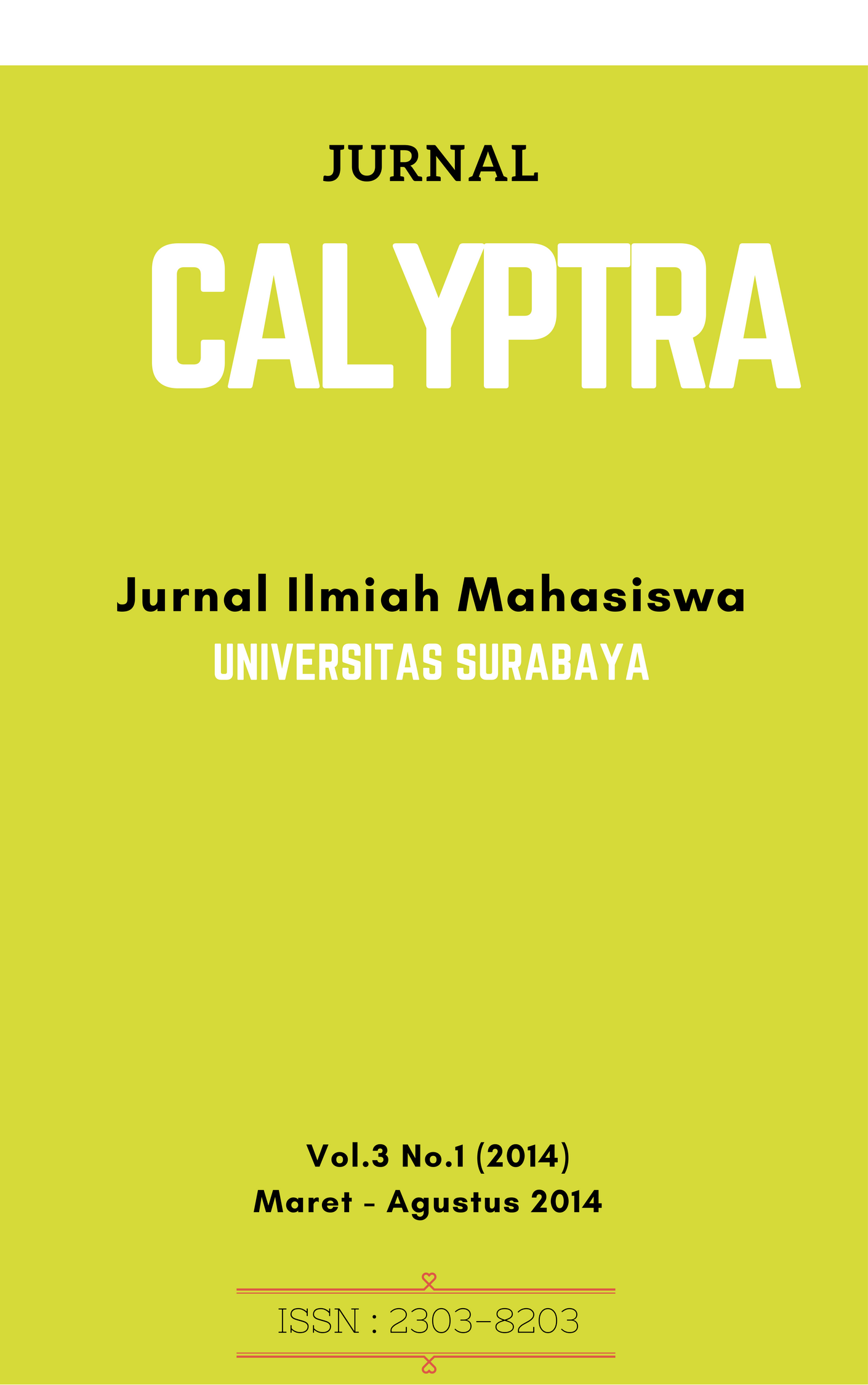 Section
Bidang Psikologi (ED)