PERANCANGAN METODE POKA-YOKE PADA PROSES LAYANAN TOKO SEJAHTERA KENDARI
Coryna Hartanto

Manajemen / Fakultas Bisnis dan Ekonomika Universitas Surabaya
Abstract
Penelitian ini menggunakan metode poka-yoke. Toko Sejahtera merupakan objek dari penelitian ini. Dalam penelitian ini dilakukan perancangan pada proses layanan internal toko Sejahtera yang kemudian dianalisa dan dicari kemungkinan kegagalan (failure) yang terjadi atau yang sudah terjadi. Setelah ditemukan kegagalan (failure) maka mulai dicari alternatif-alternatif pemecahan untuk mencegah kesalahan yang akan terjadi dan aktivitas atau tindakan pada kesalahan yang telah terjadi dengan menggunakan metode poka-yoke. Temuan dari penelitian ini menunjukkan bahwa proses layanan internal di toko Sejahtera yang terlihat begitu mudah dan tidak rumit, tetap saja bukanlah suatu proses yang terjadi tanpa kesalahan. Masih terdapat berbagai masalah yang terjadi dan mungkin terjadi. Dengan semua masalah yang terjadi memberikan dampak yang kurang baik pada kinerja layanan toko Sejahtera dalam memberikan layanan yang terbaik untuk konsumennya menjadi tidak tercapai. Masih banyak hal yang harus diperbaiki oleh toko Sejahtera untuk meningkatkan kualitas layanan yang ada. Kesalahan yang terjadi dapat ditangani dengan warning yaitu mendesain lembar peringatan dalam ketepatan menghitung uang, selanjutnya dapat ditangani dengan control yang dapat dilakukan dengan menyusun prosedur bagi para karyawan agar dapat mencegah terjadinya kesalahan.
Downloads
Download data is not yet available.
References
Ahmed, A., 2004, Poka Yoke: Techniques to Prevent Defects, The European Centre for Total Quality Management.

Bayers, P., 1997, Apply Poka Yoke Devices Now to Eliminate Defects, Annual Quality Congress, Vol. 51: 451-147.

Buckley, Ronald L., dan Candace Lynn Buckley, 2006, No Eraser Needed – Mistake Proofing Your Business, Shady Brook Press.

Burlikowska, M. D., dan D. Szewieczek, 2009, The Poka-Yoke Method as An Improving Quality Tool of Operations in The Process, Journal of Achievements in Materials and Manufacturing Engineering, Vol. 36:
95-102.

Chase, Richard B., dan Nicholas J. Aquilano, 1995, Production and Operations Management: Manufacturing and Services, 7th Edition, Irwin.

Haksever et.al, 2000, Service Management and Operations, 2nd Edition, Prentice Hall, Upper Saddle River.
Kotler, Philip, and Gary Armstrong, 1999, Principles of Marketing, International Edition, Prentice Hall, New Jersey.

Kotler, Philip, 1996, Marketing Management: Analysis, Planning, Implementation, and Control, Prentice Hall, Englewood Cliff, New Jersey.

Maynard, H., 2004, Maynard's Industrial Engineering Handbook, 5th Edition, Mc Graw-Hill.

Robinson, H., 1997, Using Poka-Yoke Techniques for Early Defect Detection, Sixth International Conference on Software Testing Analysis and Review.

Schemenner, Roger W., Service Operations Management, Prentice Hall, New York, 1993.

Shimbun, N. K., 1988, Poka-Yoke: Improving Product Quality by Preventing Defects, Productivity Press.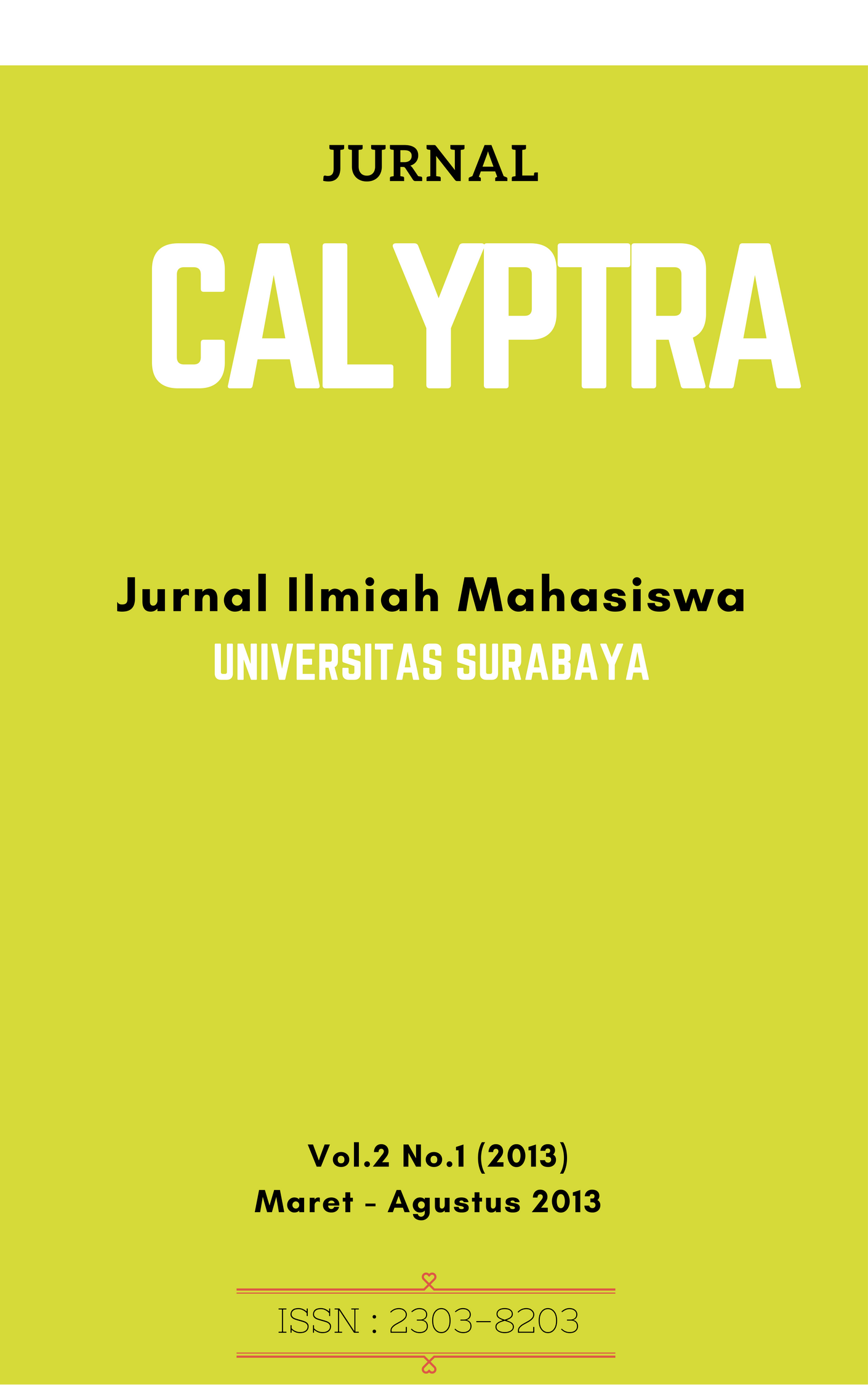 Section
Bidang Manajemen (M)