HUBUNGAN ANTARA DUKUNGAN SOSIAL DAN KOMITMEN BERAGAMA DENGAN INTERNALIZED HOMOPHOBIA PADA LESBIAN
Oky Mariani

Fakultas Psikologi Universitas Surabaya
Abstract
Lesbian masih mengalami penolakan di masyarakat terutama pada masyarakat heterosexism. Hal ini mengakibatkan timbulnyainternalized homophobia dalam diri lesbian. Internalized homophobia adalah sebuah perasaan dan pikiran negatif yang dimiliki kaum homoseksual terhadap dirinya sendiri karena identitasnya sebagai homoseksual yang diwujudkan dalam penyangkalan diri, rendah diri dan menyembunyikan identitasnya sebagai homoseksual. Berbagai faktor penyebab munculnya internalized homophobia adalah dukungan sosial dan komitmen beragama. Penelitian ini bertujuan untuk menguji hubungan antara dukungan sosial dan komitmen beragama dengan internalized homophobia. Subjek pada penelitian ini adalah 42 lesbian di Surabaya yang diambil dengan menggunakan teknik snowball sampling. Pengambilan datadilakukan dengan menggunakan angket dukungan sosial, komitmen beragama, dan internalized homophobia. Hipotesis penelitian diuji dengan teknik korelasi Spearman rank Order. Hasil pengolahan data diperoleh bahwa tingkat dukungan sosial pada sampel penelitian dominan dalam kategori sedang (40.5%) dan tingkat komitmen beragama dominan kategori tinggi (50%) sedangkan tingkat internalized homophobia dominan dalam kategori sedang (47.6%) dan cenderung rendah (33.3%). Dari hasil uji hipotesis diketahui bahwa tidak ada hubungan antara antara dukungan sosial dengan internalized homophobia pada lesbian (r=0.006; p=0.972). Selanjutnya, tidak ada hubungan antara komitmen beragama dengan internalized homophobia pada lesbian (r=0.173; p=0,273). Internalized homophobia,dukungan sosial, komitmen beragama, lesbian.
Downloads
Download data is not yet available.
References
Blackwell, C.W., Ricks, J. L., & Dziegielwski, S. F. (2004). Discrimination of Gays and Lesbians: A Social Justice Perspective. Journal of Health & Social Policy, 19(4) 2004.

Berna, G., Molina, M. M., & Rio, M. R. (2003). Development of a Brief Scale for Social Support: Reliability and validity in Puerto Rico.Inventario Creencias Obsesivas. International Journal of Clinical and Health Psychology, 3(2), 251-264.

Carolina, Nancy. (2007). Hubungan antara unsur cinta, intimacy, passion, komitmen dengan kepuasan hubungan antara esbian. Skripsi, tidak diterbitkan, Fakultas Psikologi Universitas Surabaya, Surabaya.

Caturinata, W (2009). Connetion Between Social Support and Coming Out of Young Adult Lesbian. Skripsi, Psychology Corner, Universitas Indonesia, Jakarta.

Currie. Mattew. R, G. Cunningham & Bruce, M. F. (2004) The short internalized homonegativity scale : xamination of a new measure of internalized homophobia. Journal Educational and Psychological Measurement.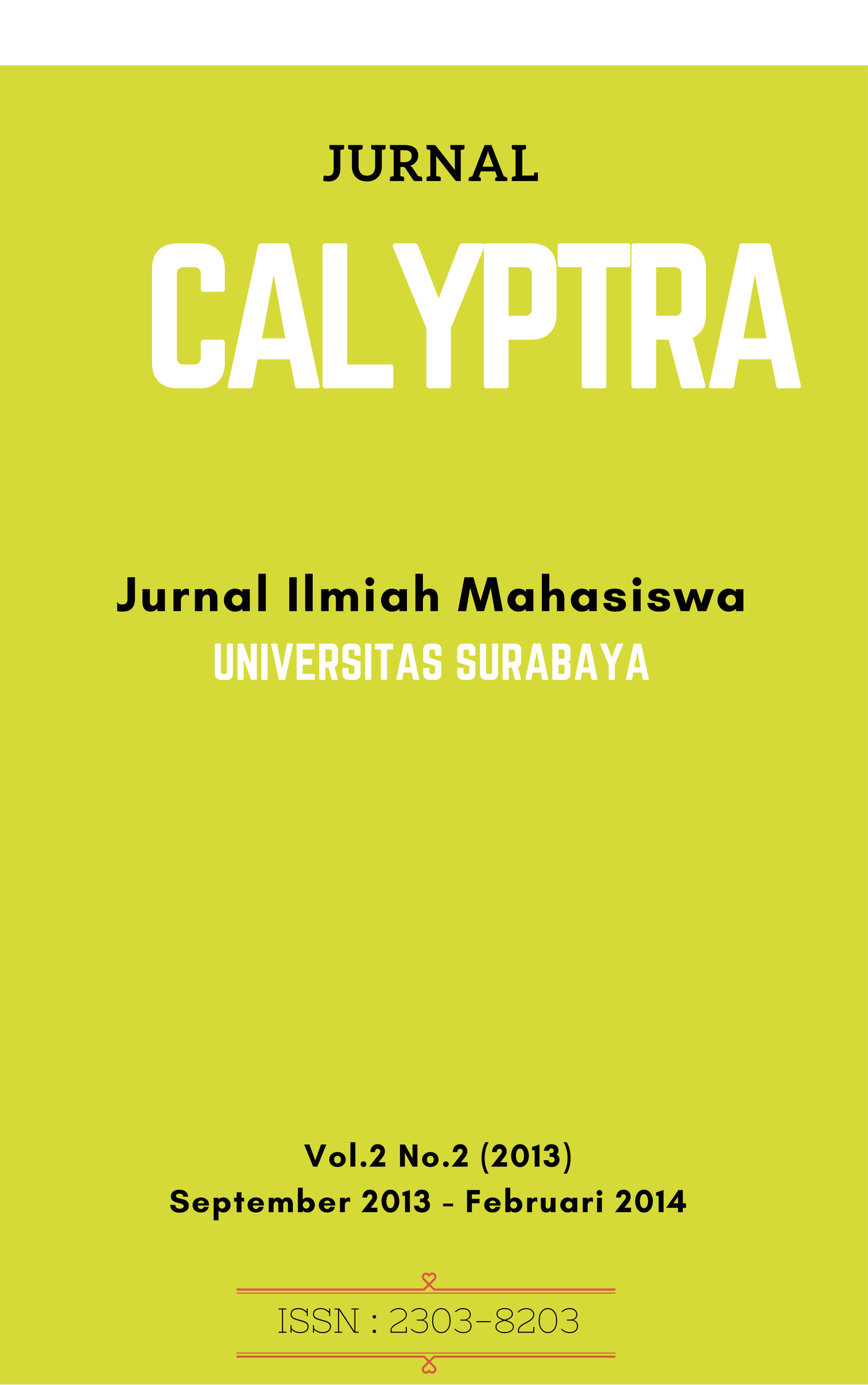 Section
Bidang Psikologi (S)