STUDI EKPLORATORIS DAYA TARIK DESTINASI WISATA DI KECAMATAN TROWULAN KABUPATEN MOJOKERTO 2017
Windy Arista

Jurusan Ilmu Ekonomi, Fakultas Bisnis dan Ekonomika, Universitas Surabaya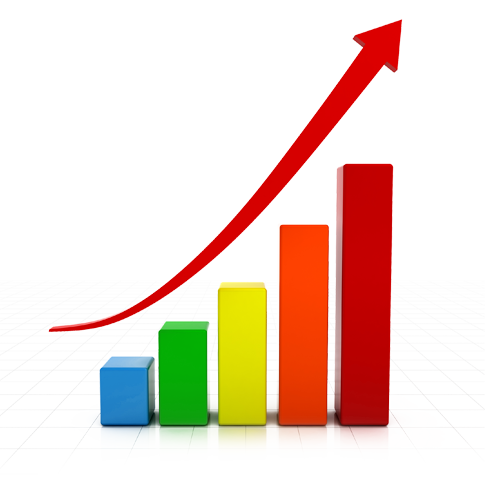 Abstract Views:
223 times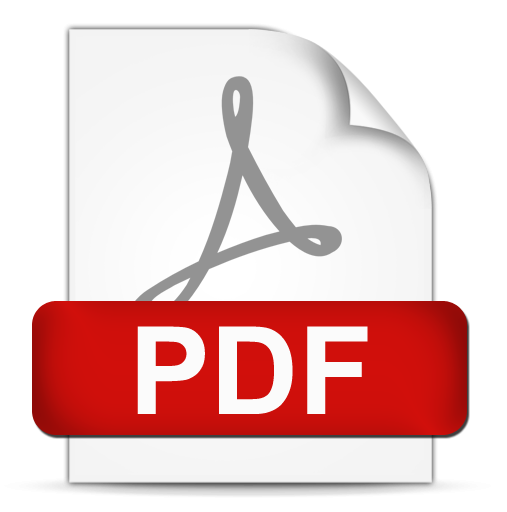 PDF Downloads:
314 times
Keywords:
Tourism, Cultural Heritage, Mix of Activities, Facilitating Resources, Organization, Location
Abstract
One of the sectors driving economic growth is tourism. The development of tourism has an important role in increasing the absorption of manpower, encouraging the equalization of business opportunity, encouraging the equitable distribution of national development, and contributing to the country's foreign exchange revenue generated from the number of foreign tourists visiting. In this Mojokerto regency aggressively promote tourism in the region, one of which is cultural heritage tourism in Trowulan which has been national standard. This study aims to observe the attractiveness of tourist destinations in Trowulan, the analysis is done by interviewing methods that use 4 components of attraction of tourist destinations (Crouch & Ritchie, 1999) ie Mix of activities, facilitating resources, organization and location. The findingsof this study that there is a lack of activity, the gap between organizations and facilities that have not been good if they see the status as a national cultural heritage.
Downloads
Download data is not yet available.
References
Badan Pusat Statistik Prov. Jawa Timur, 2017, Statistik Pariwisata Jawa Timur 2015/2016, BPS Jawa Timur, Surabaya.

Crouch, Geoffrey, and Ritchie, J.R., 1999, The Impact of Culture on Tourism, OECD.

Soemardjan, Selo, 1977, Pariwisata dan Kebudayaan, Prisma Th. III, Jakarta.

Indonesia Investment, 2016, Industri Pariwisata Indonesia, https://www.indo nesia.investments.com/id/bisnis/industri/sektor/pariwisata/item6051diak ses pada tanggal 03 Maret 2017.

Sukardi, Akhmad, 2017, Yosie Kristanto dan Vany Fitria Sebagai Terbaik di Raka Raki 2017, http://kominfo.jatimprov.go.id/read/umum/yosie-kristanto-dan-vany-fitria-sebagai-terbaik-di-raka-raki-2017-,Diaksespada tanggal 03 Maret 2017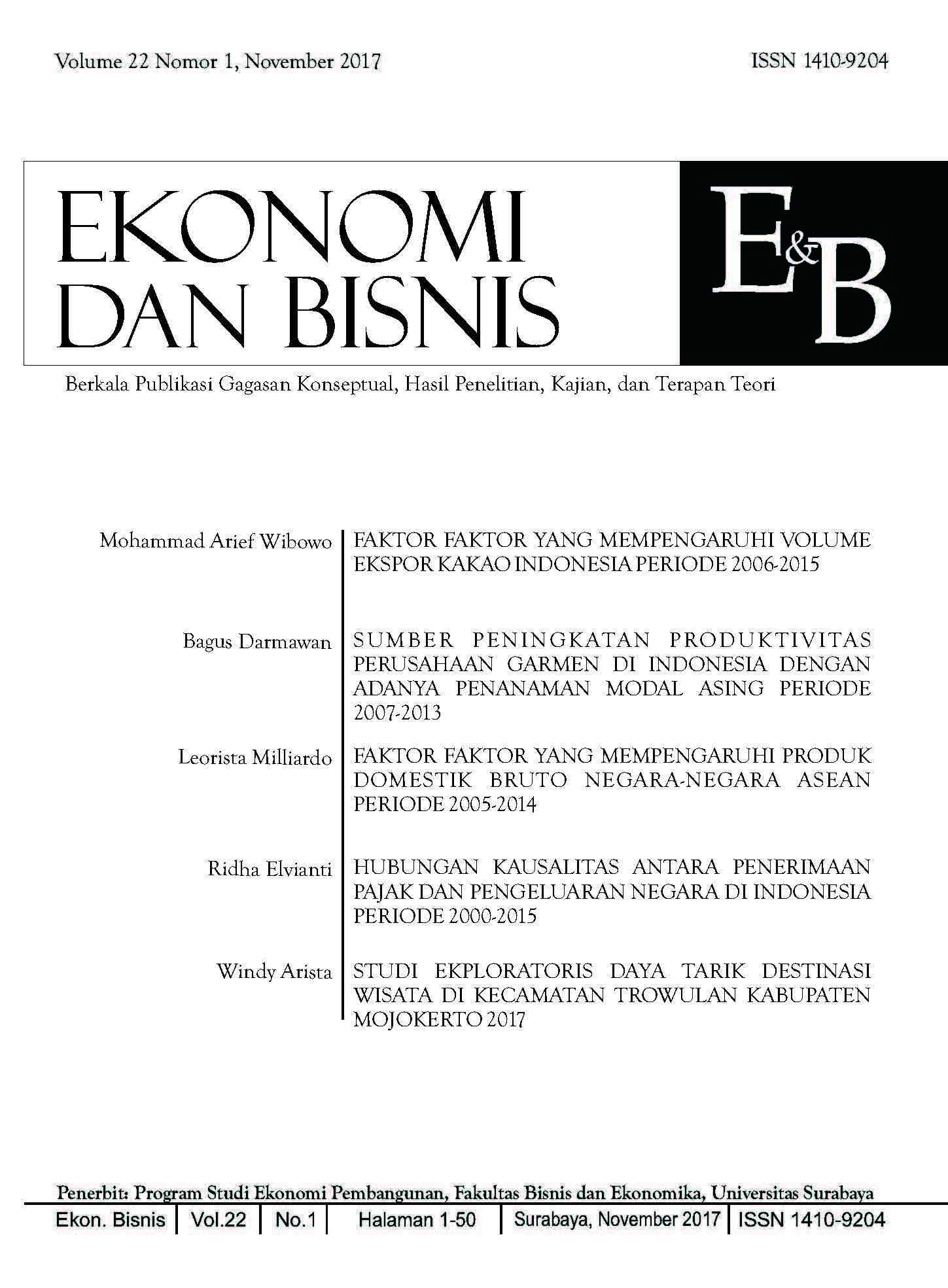 How to Cite
Arista, W. (2017). STUDI EKPLORATORIS DAYA TARIK DESTINASI WISATA DI KECAMATAN TROWULAN KABUPATEN MOJOKERTO 2017. Jurnal Ekonomi Dan Bisnis, 22(1), 41 - 50. https://doi.org/10.24123/jeb.v22i1.1645