PENGARUH GREEN PERCEIVED VALUE, GREEN PERCEIVED RISK DAN GREEN TRUST TERHADAP GREEN PURCHASE INTENTION LAMPU PHILIPS LED DI SURABAYA
M. Ashar Pratama

Jurusan Magister Manajemen Fakultas Bisnis dan Ekonomika Universitas Surabaya
Abstract
Berkembangnya industri dan teknologi saat ini menimbulkan dampak negatif yang memberikan sumbangan besar terhadap terjadinya pemanasan global. Dengan adanya dampak negatif tersebut mendorong masyarakat untuk menerapkan green consumerism. Meningkatnya kesadaran masyarakat ini memberikan tantangan bagi perusahaan untuk menerapkan strategi green marketing dengan menciptakan green product seperti yang dilakukan oleh Philips dengan menjawab tantangan ini dengan menciptakan lampu Philips LED dengan tujuan meningkatkan keunggulan kompetitifnya atas pesaing-pesaing yang ada melalui terbentuknya minat beli konsumen terhadap produk ramah lingkungan. Untuk itu, penelitian ini bertujuan untuk mengetahui dan menganalisis pengaruh green perceived value dan green perceived risk terhadap green trust, serta green perceived value, green perceived risk, dan green trust terhadap green purchase intention. Penelitian ini menggunakan pendekatan kuantitatif dengan menggunakan metode pengolahan structural equation model (SEM) dengan software AMOS 21.0. Data yang digunakan berupa data primer yang dikumpulkan melalui kuesioner kepada responden yang berjumlah 100 responden sebagai sampel dalam penelitian ini. Teknik pengambilan sampel adalah dengan   non probability sampling dengan menerapkan metode convenience sampling. Penelitian ini menunjukkan hasil adanya pengaruh positif dan signifikan green perceived value terhadap green trust dan green trust terhadap green purchase intention konsumen terhadap lampu Philips LED di Surabaya.  Hasil lainnya adalah tidak adanya pengaruh dari green perceived risk terhadap green trust lampu Philips LED serta tidak ada pengaruh green perceived value dan green perceived risk secara langsung terhadap green purchase intention lampu Philips LED di Surabaya.
Downloads
Download data is not yet available.
References
Cheng, Julian Ming-Sung., Edward Shih-Tse Wang, Julia Ying-Chao Lin, Shiri D. Vivek, 2009,"Why do customers utilize the internet as a retailing platform?: A view from consumer perceived value", Asia Pacific Journal of Marketing and Logistics, Vol. 21 Iss: 1 pp. 144 – 160.

Chen, Yu-Shan., 2010, The Drivers of Green Brand Equity: Green Brand Image, Green Satisfaction, and Green Trust, Journal of Business Ethics, 93:307–319.

Chen, Yu-shan., Ching-Hsun Chang., 2012, Greenwash and Green Trust: The Mediation Effects of Green Consumer Confusion and Green Perceived Risk, Springer Science+Business Media B.V., pp. 489-500.

Cunningham, Lawrence F., James H. Gerlach, Michael D. Harper, Clifford E. Young, 2005,"Perceived risk and the consumer buying process: internet airline reservations", International Journal of Service Industry Management, Vol. 16 Iss: 4 pp. 357 – 372.

Dwityanti, Esthi., 2008, Analisis faktor-faktor yang mempengaruhi minat beli konsumen terhadap layanan internet banking Mandiri., Tesis Program Magister Manajemen Universitas Diponegoro

Ferdinand, Augusty., 2002, Structural equation modeling dalam penelitian manajemen : aplikasi model-model rumit dalam penelitian untuk tesis magister dan disertasi doktor, Fakultas Ekonomi Universitas Diponegoro, Semarang.

Haryadi, Rudi.,2009, Pengaruh Strategi Green Marketing Terhadap Pilihan Konsumen melalui pendekatan Marketing Mix, Tesis Program Magister Manajemen Universitas Diponegoro.

Kamtarin, Milad., 20012, The Effect of Electronic Word of Mouth, Trust and Perceived Value on Behavioral Intention from the Perspective of Consumers, International Journal of Academic Research in Economics and Management Sciences, vol 1. No 4.

Kotler, Philip., Keller, Kevin, Ang, Swee Hoo., Leong, Siew Meng., Tan, Chin Tiong., 2009. Marketing Management an Asian Perspective, 5th ed. Pearson Education South Asia.

March, Sally Harridge., 2006, Can the building of trust overcome consumer perceived risk online?, Journal of marketing intelligence & planning, Vol 24 No 7. Pp.746-761.

Mendleson, Nicola., Polonsky, Michael Jay., 1995, Using strategic alliances to develop credible green marketing, Journal of Consumer Marketing, Vol. 12 Iss: 2 pp. 4 – 18.

Sweeney, Jillian C., Geoffrey N. Soutar., 2001, Consumer Perceived Value: The development of a multiple item scale, Journal of Retailing, vol 77 pp. 203-220.

The Climate Group, 2012, Lighting The Clean Revolution : The rise of LEDs and what it means for cities, www.cleanrevolution.org : County Hall, London.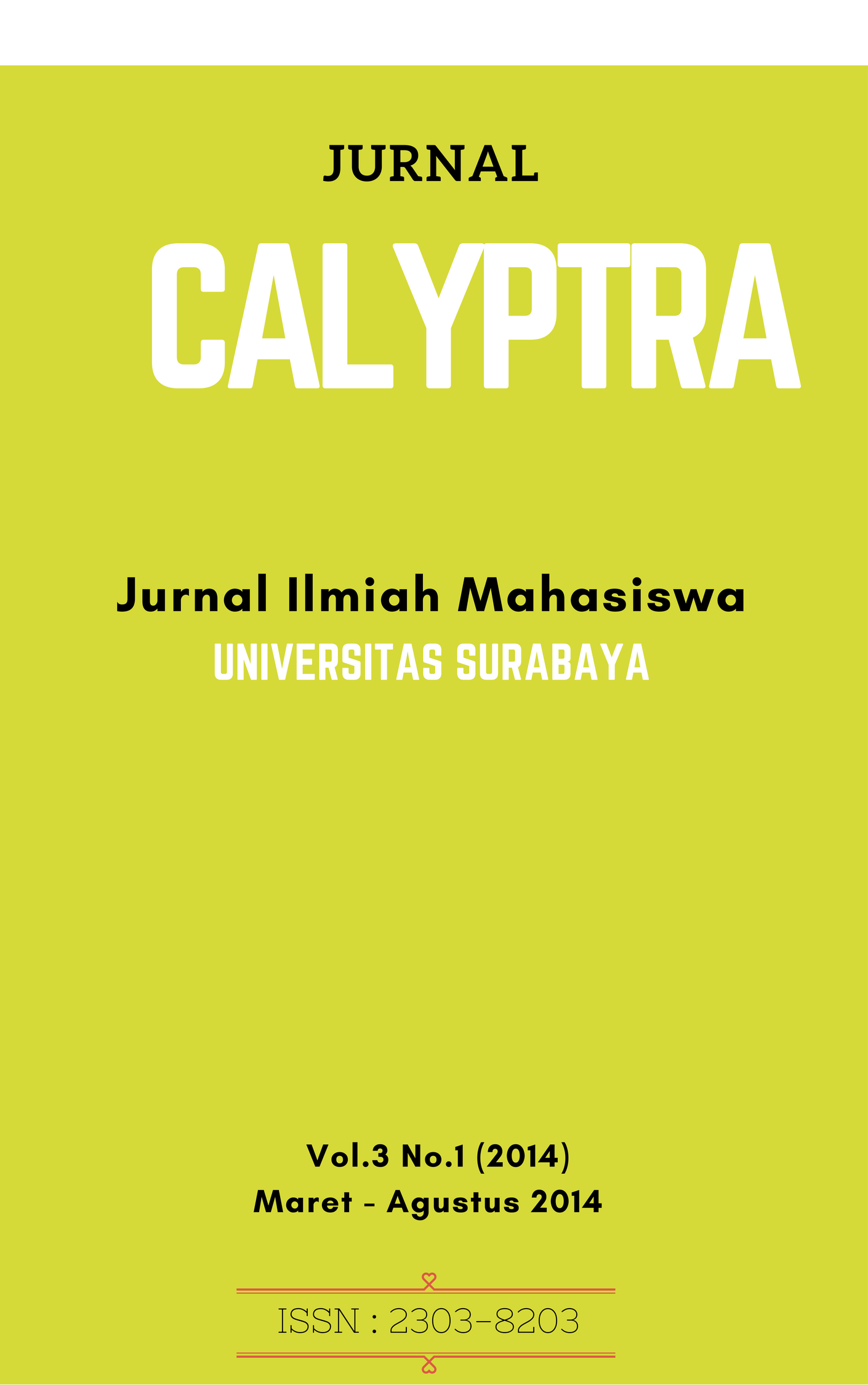 How to Cite
PRATAMA, M. Ashar. PENGARUH GREEN PERCEIVED VALUE, GREEN PERCEIVED RISK DAN GREEN TRUST TERHADAP GREEN PURCHASE INTENTION LAMPU PHILIPS LED DI SURABAYA.
CALYPTRA
, [S.l.], v. 3, n. 1, p. Hal. 1 - 20, mar. 2014. ISSN 2302-8203. Available at: <
https://journal.ubaya.ac.id/index.php/jimus/article/view/1564
>. Date accessed: 06 june 2020.
Section
Bidang Magister Manajemen (MM)