DAYA SAING EKSPOR DAN PERKEMBANGAN PANGSA PASAR IKAN TUNA INDONESIA DI PASAR INTERNASIONAL PERIODE 2012-2016
Dwi Ayu Sekarini Putri

Jurusan Ilmu Ekonomi / Universitas Surabaya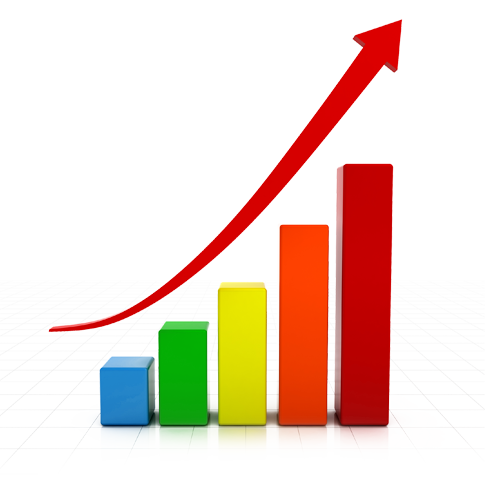 Abstract Views:
180 times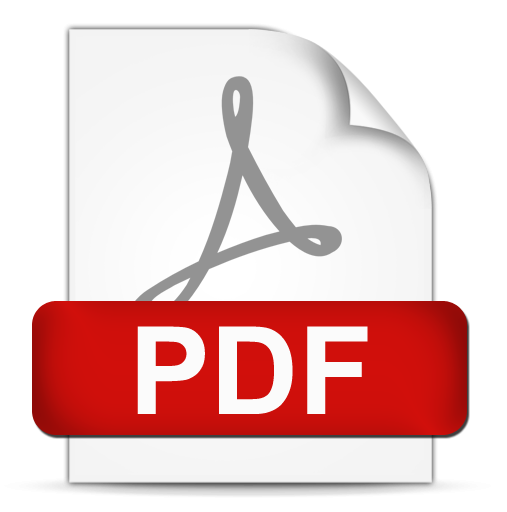 PDF - FULL TEXT Downloads:
112 times
Keywords:
Tuna Fish Export, Tuna Fish Production, RCA
Abstract
Intisari
Penelitian ini membahas tentang Daya Saing Ekspor  dan Perkembangan Pangsa  Pasar Ikan Tuna Indonesia di Pasar Internasional Periode 2012-2016. Penelitian ini menggunakan pendakatan deksriptif kuantitatif dan kualitatif dengan menggunakan metode Revealed Comparative Advantage (RCA). Data variabel yang digunakan dalam perhitungan RCA adalah data nilai ekspor ikan tuna Indonesia, total nilai ekspor semua komiditi Indonesia, nilai ekspor dunia dan juga total nilai ekspor semua komoditi dunia selama periode 2012-2016 yang di dapat dari Food and Agriculture Organization (FAO) dan UN COMTRADE. Hasil penelitian ini menunjukkan bahwa pada tahun 2012-2014 jumlah volume ikan tuna mengalami peningkatan, namun pada tahun 2014-2016 mengalami penurunan. Nilai ekspor ikan tuna Indonesia mengalami penurunan setiap tahunnya namun, hasil Indeks RCA ikan tuna Indonesia menunjukkan angka > 1 yang berarti Indonesia mempunyai keunggulan komparatif. Hasil Indeks RCA Indonesia tertinggi terjadi di tahun 2013 sebesar 4,72 nilai pangsa pasar Indonesia tahun 2013 sebesar 4,63%.
Kata Kunci : Indonesian competitiveness, tuna ƒish, revealed comparative advantage
Abstract
This study seeks to understand the competitiveness oƒ the Indonesia tuna ƒish by comparing with other Asian countries. The analysis employed the Revealed Comparative Advantage (RCA) method to examine the Indonesian tuna ƒish export value data in comparison to the total export value oƒ all commodities in Indonesia. The observation took place between 2012 and 2016. The ƒindings indicates that there was an increasing amount oƒ tuna ƒish volume beƒore 2014, ƒollowed by the plumeted amount oƒ export at the ƒollowing years. However, the RCA index remained greater than one, which indicates that the Indonesian tuna still became the major export product. The highest RCA Index occuredd in 2013 with 4.72 ƒor 4,63% oƒ Indonesia's market share value. This study also discuss some limitations oƒ the applied RCA.
Keywords : Tuna Fish Export, Tuna Fish Production, RCA.
Downloads
Download data is not yet available.
References
Arief, D. (2007). Dari Klaster Menuju Peningkatan Daya Saing Industri Perikanan, Jakarta: Buletin Craby & Starky.

Bondar AI. (2007). Analisis Faktor-Faktor Yang Mempengaruhi Permintaan Ekspor Tuna Segar Indonesia. Skripsi, Bogor: Program Sarjana Ekstensi Manajemen Agribisnis. Fakultas Pertanian, Institut Pertanian Bogor.

Burrhanuddin. (1984). Suku Scombridae Tinjauan Mengenai Ikan Tuna,Cakalang, dan Tongkol. Jakarta: Lembaga Oseanologi Nasional-LIPI.

Dahuri, R., Rais, J., Ginting, S.P., & Sitepu, M.J. (2016). Pengelolaan Sumberdaya Wilayah Pesisir dan Lautan Secara Terpadu, Jakarta: Pradnya Paramita.

Kementrian Kelautan dan Perikanan. (2017). Data Pokok Kelautan dan Perikanan, Jakarta. Krugman, O. & Melitz. (2012). International Economics: Theory and Policy. California: Pearson International.

Porter, M. (1998). The Competitive Advantage oƒ Nations, London: Macmilan Press Ltd. Salvatore, D. (2001). International Economics. Seven Edition, USA: John Wiley & Sons Inc.

Samuelson, Paul and Nordhaus William. 2005. Microeconomics. International Edition, Boston: Mc. Graw-Hill.

Supriadi & Alimuddin. (2011). Hukum Perikanan di Indonesia, Jakarta: Sinar Grafika. Dinas Kelautan dan Perikanan. 2015. http://dkp.jatimprov.go.id, Di unduh 10 April 2018. Firmanzah. 2016. Ekonomi Pasca Boom Komoditas. http://koran-sindo.com/page/news/Ekonomi_Pasca_Boom_Komoditas, Di unduh 11 Mei 2018.

Kementerian Kelautan dan Perikanan Indonesia. 2016. Nilai Produksi Perikanan Indonesia Periode 2012-2016. http://sidatik.kkp.go.id/dynamic_report, Di unduh 21 April 2018.

Oktara Diko. 2017. Potensi Ikan Tangkap RI Mencapai 12,5 Juta Ton. https://bisnis.tempo.co/read/886011/potensi-ikan-tangkap-ri-mencapai-125-juta-ton, Di unduh 14 April 2018.

Simorangkir Eduardo. 2017. Sejak 2015, Tangkapan Tuna RI Selalu di Bawah Kuota. https://finance.detik.com/berita-ekonomi-bisnis/d- 3734634/sejak-2015-tangkapan-tuna-ri-selalu-di-bawah-kuota, Di unduh 18 April 2018.

UN COMTRADE. 5 Mei 2018. "Commodity Trade Statistics Database". https://comtrade.un.org/db/mr/rfCommoditiesList.aspx?px=H1&cc=TOTAL, Di unduh 5 Mei 2018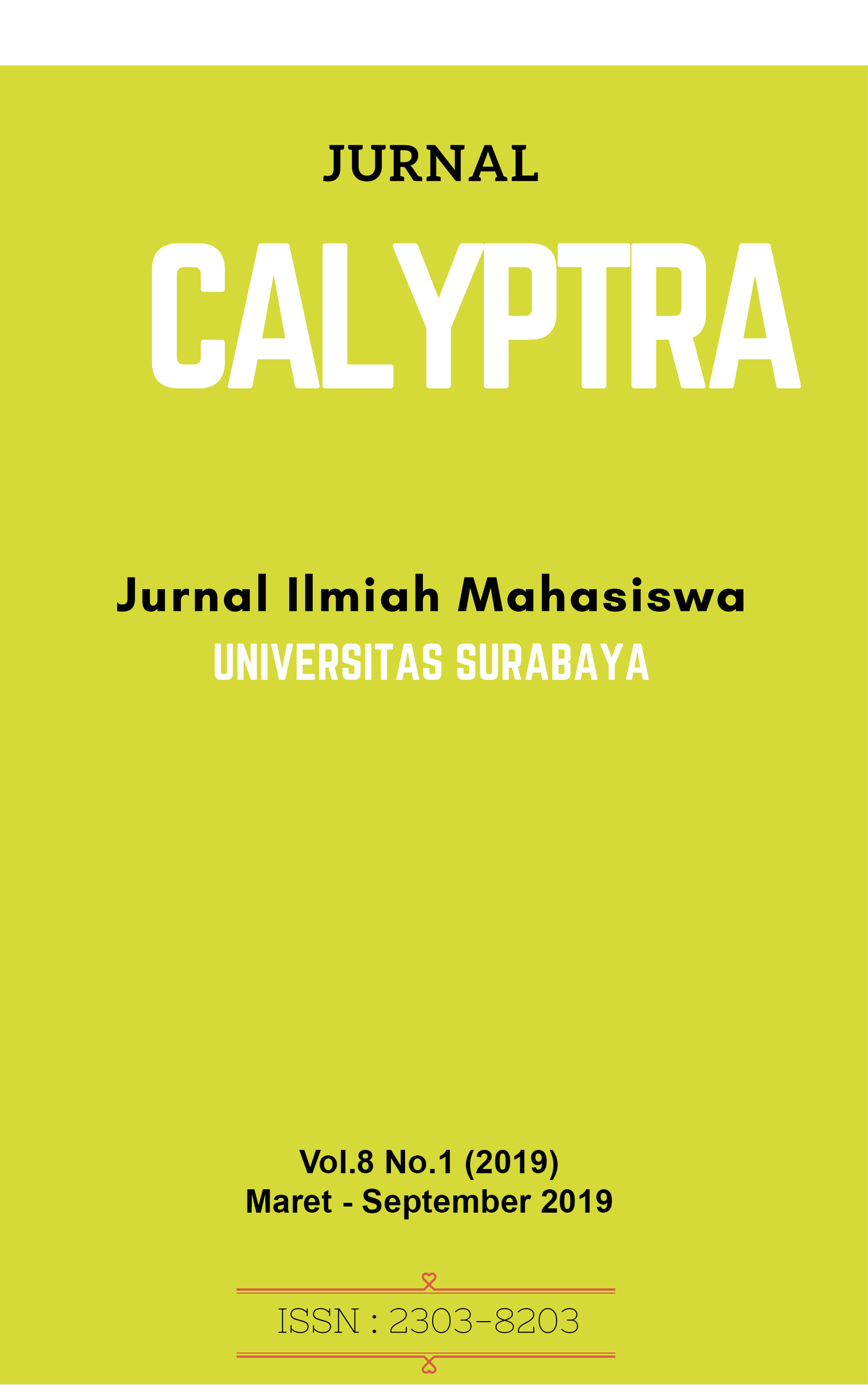 Section
Bidang Ilmu Ekonomi (SP)
Articles published in CALYPTRA are licensed under a Creative Commons Attribution-ShareAlike 4.0 International license. You are free to copy, transform, or redistribute articles for any lawful purpose in any medium, provided you give appropriate credit to the original author(s) and the journal, link to the license, indicate if changes were made, and redistribute any derivative work under the same license.
Copyright on articles is retained by the respective author(s), without restrictions. A non-exclusive license is granted to CALYPTRA to publish the article and identify itself as its original publisher, along with the commercial right to include the article in a hardcopy issue for sale to libraries and individuals.
By publishing in CALYPTRA, authors grant any third party the right to use their article to the extent provided by the Creative Commons Attribution-ShareAlike 4.0 International license.