PELAPORAN KEUANGAN DAN IMPLIKASINYA TERHADAP KEADILAN SOSIAL DI INDONESIA DARI PERSPEKTIF TEOLOGI PEMBEBASAN
Evi Rusdiana Tanujaya

Jurusan Akuntansi Fakultas Bisnis dan Ekonomika Universitas Surabaya
Abstract
Penelitian ini bertujuan untuk mengkritisi hubungan pelaporan keuangan terhadap keadilan sosial di Indonesia melalui perspektif teologi pembebasan. Keadilan sosial membantu untuk meningkatkan kesejahteraan masyarakat di Indonesia. Pelaporan keuangan menyajikan informasi yang berguna untuk dapat mengambil keputusan dan mencapai tujuan. Teologi pembebasan merupakan teori yang membantu untuk membebaskan masyarakat miskin dan tertindas yang dapat diaplikasikan pada penyusunan pelaporan keuangan. Berdasarkan hasil penelitian yang dilakukan, ada pengaruh antara pelaporan keuangan dan keadilan sosial di Indonesia. Dengan dilandasi teologi pembebasan, maka pelaporan keuangan dapat menyajikan pelaporan yang wajar. Akuntabilitas juga sangat mutlak bagi profesi akuntan guna menyusun pelaporan keuangan yang sesuai dengan aturan yang berlaku. Metode yang digunakan adalah metode explanatory dengan bentuk penelitian kualitatif. Teknik pengumpulan data adalah wawancara dan analisis dokumen. Berdasarkan hasil penelitian, penyusunan pelaporan keuangan di Indonesia masih belum baik dan menimbulkan ketidakadilan bagi masyarakat.
Downloads
Download data is not yet available.
References
Artielsiana. 2015. Pengertian Keadilan dan Macam-Macam Keadilan, (online) (www.artikelsiana.com, diakses 11 Desember 2015)

Diatmika, Bayu. 2012. Perbedaan Financial Statement dan Financial Reporting, (online) (www.diatmika.com, diakses 3 September 2015)

Gallhofer & Haslam. 2003. Accounting and Liberation Theology: Some Insights For The Project of Emancipatory Accounting, (online) (www.sciencedirect.com, diakses 9 Oktober 2015)

Gutierrez, Gustavo. 1973. A Theology of Liberation. Orbis Books:New York

Haris, Rusni. 2013. Hubungan Akuntabilitas dan Good Governence, (online) (www.academia.edu, diakses 16 Maret 2016)

Kam, Venom. 1990. Accounting Theory. second edition. new york: john wiley & sons

Khoiruzahni, Yossi. 2009. Keadilan Dalam Akuntansi, (online) (www.dokumen.tips/documents/keadilan-akuntansi.html, diakses 9 Mei 2016)

Keuangan LSM. 2015. Tujuan Pelaporan Keuangan Menurut Standar Akuntansi Keuangan 1994, (online) (www.keuanganLSM.com, diakses 5 September 2015)

Linnemann. Eta. 1991. Teologi Kontemporer, Ilmu atau Praduga. Malang:Departemen Literatur Yayasan Persekutuan Pekabaran Injil Indonesia

Lowy, Michael. 2000. Teologi Pembebasan. Yogyakarta:Pustaka Pelajar Offset

Ludigdo, Unti. 2013. Nilai-Nilai Luhur Pancasila dalm Mencegah Terjadinya Kecurangan, (online) (www.accunting.feb.ub.ac.id, diakses 22 Oktober 2015)

Martha. 2014. Transparansi dan Akuntabilitas, (online) (www.repository.widyatama.ac.id, diakses 9 April 2016)

Mckernan, Kosmala. 2007. Doing the truth: religion – deconstruction – justice, and accounting, (online) (www.emeraldinsight.com, diakses 9 0ktober 2015)

Moerman, Lee. 2006. People as Prophets: Liberation Theology as a Radical Perspective on Accounting, (online) (www.emerlad.com, diakses 2 Oktober 2015)

Paksi. 2015. Peran IAI Terhadap Transparansi dan Akuntabilitas Dana Desa, (online) (www.academia.edu/10618559, diakses 3 September 2015)

Scott, William. 1997. Financial Accounting Theory. USA: Prentice Hall International, Inc.

Setiawan, Parta. 2015. 10 Pengertian Keadilan dan Jenisnya Menurut Para Ahli, (online) ( www.gurupendidikan.com, diakses 11 Desember 2015)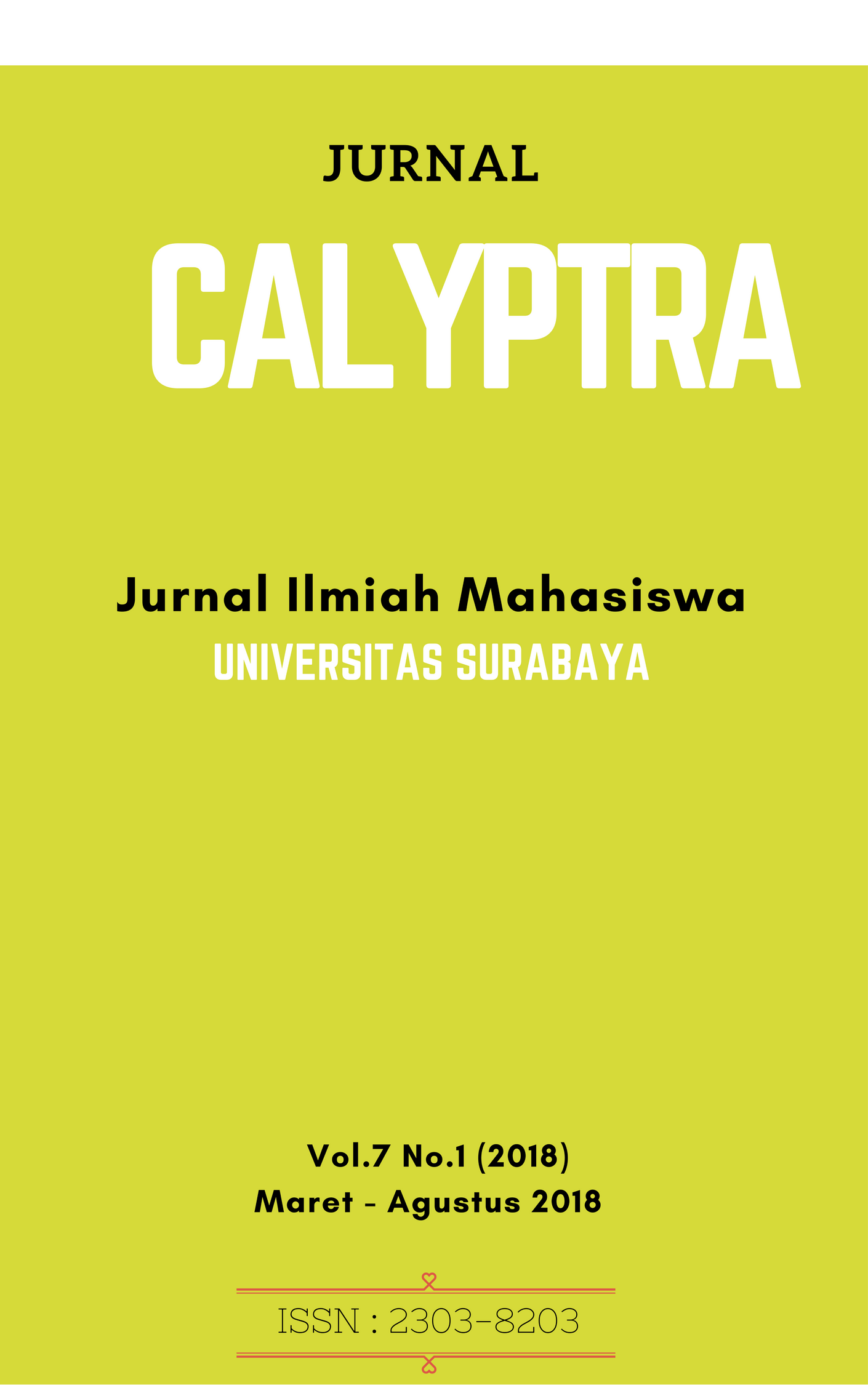 How to Cite
TANUJAYA, Evi Rusdiana. PELAPORAN KEUANGAN DAN IMPLIKASINYA TERHADAP KEADILAN SOSIAL DI INDONESIA DARI PERSPEKTIF TEOLOGI PEMBEBASAN.
CALYPTRA
, [S.l.], v. 7, n. 1, p. Hal. 31` - 51, july 2018. ISSN 2302-8203. Available at: <
http://journal.ubaya.ac.id/index.php/jimus/article/view/1125
>. Date accessed: 19 jan. 2020.
Section
Bidang Akuntansi (AK)