NILAI ANAK PADA IBU DEWASA MADYA ETNIS JAWA DITINJAU DARI TINGKAT PENDIDIKAN
Windy Chintya Dewi

Fakultas Psikologi Universitas Surabaya
Abstract
Penelitian bertujuan untuk melihat gambaran nilai anak pada ibu dewasa madya etnis Jawa dengan pendidikan SD, SMP, SMA dan Sarjana. Hasil penelitian menunjukkan ibu dewasa madya dengan tingkat pendidikan rendah (SD & SMP) memiliki nilai anak tipe psikologis-ekonomis-sosial, ibu tingkat pendidikan menengah (SMA) memiliki tipe nilai anak psikologis-sosial dan psikologis-ekonomis-sosial, sedangkan tingkat pendidikan tinggi (sarjana) memiliki tipe nilai anak psikologis-sosial. Berdasarkan penelitian ini didapat kesimpulan bahwa semakin tinggi tingkat pendidikan ibu maka semakin hilang nilai ekonomi yang dimiliki ibu. Tingginya tingkat pendidikan, membuat ibu tidak lagi berharap anak dapat memenuhi kebutuhan afeksi, finansial dan sosial namun lebih berharap anak dapat memenuhi kebutuhan afeksi dan sosial saja. Hal ini dapat disebabkan oleh status dan jenis pekerjaan pada ibu tingkat pendidikan rendah, menengah dan tinggi.
Downloads
Download data is not yet available.
References
Albert, et. all. (2005). Value of children in urban and rural indonesia: socio-demographic indicators, cultural aspects, and empirical findings. The value of children in cross-cultural perspective, case studies from eight societies. In G. Trommsdorff & B. Nauck, (Eds.). Lengerich: Pabst Science, 171-207.


Arnett, J. J. (2000). Emerging adulthood: a theory of development from the late teens through the twenties. APA, 55(5), 469-480.


Bukhori, I. (2009). Hubungan tingkat pendidikan dan masa kerja terhadap prestasi kerja karyawan PT. PLN area pelayanan dan jaringan malang. Jurnal Manajemen Gajayana, 6(2), 163-172.


Geertz, H. (1983). Keluarga jawa. (Hersri, Pengalih bhs.). Jakarta: Grafiti Pres.


Goldenberg. I & Goldenberg H. (2000). Family therapy: an overview. California: Brooks/Cole Publishing Company.


Gunarsa, Y. S, D. (1991). Psikologi praktis: anak, remaja dan keluarga. Jakarta: PT. BPK Gunung Mulia.


Handayani, C. S. & Novianto, A. (2004). Kuasa wanita jawa. Yogyakarta: LKiS.


Henz, U. (2008). Gender roles and value of children: childless couples in east and west germany. Demographic Research, 19(39), 1451-1499.


Hoffman, L.W. Thornton, A. & Manis, J. D. (1978). The value of children to parents in the united states. Journal of Population, 1(2), 91-131.


Kohlmann, A. (2001). Fertility intentions in a cross-culture view: the value of children reconsidered. Retrieved, October 1, 2011 from http://www.springerlink.com/content/h08435r5p32857k5/


Matios, J. G. (2005). Perbedaan nilai anak bagi orangtua etnis cina kota dan desa. Skripsi tidak diterbitkan, Fakultas Psikologi Universitas Surabaya, Surabaya.


Santrock, J. W. (2002). Life-span development: perkembangan masa hidup 5th ed. (A. Chusairi & J. Damanik, Pengalih bhs.). Dalam H. Sinaga & Y. Sumiharti (Eds.). Jakarta: Erlangga.


Sulistyaningsih, W. (2005). Kesiapan bersekolah ditinjau dari jenis pendidikan pra sekolah anak dan tingkat pendidikan orangtua. Jurnal psikologia 1(1), 1-8.


Sumantri, S. (2007). Pendidikan wanita. Dalam, Ilmu dan Aplikasi Pendidikan; Tim Pengembangan Ilmu Pendidikan FIP-UPI. Jakarta: PT.Imtima.


Suseno, F. M. (1996). Etika jawa: sebuah analisisfalsafi tentang kebijakanhidup jawa. Jakarta: PT. Gramedia Pustaka.


Sutanto, F. L. (2011). Parental awareness dan value of children. Skripsi tidak diterbitkan, Fakultas Psikologi Universitas Surabaya, Surabaya.


Trommsdorff, G. (2003). Parent-child relations over the life span: a cross-cultural perspective. Journal of KACS International Conference, 9-66.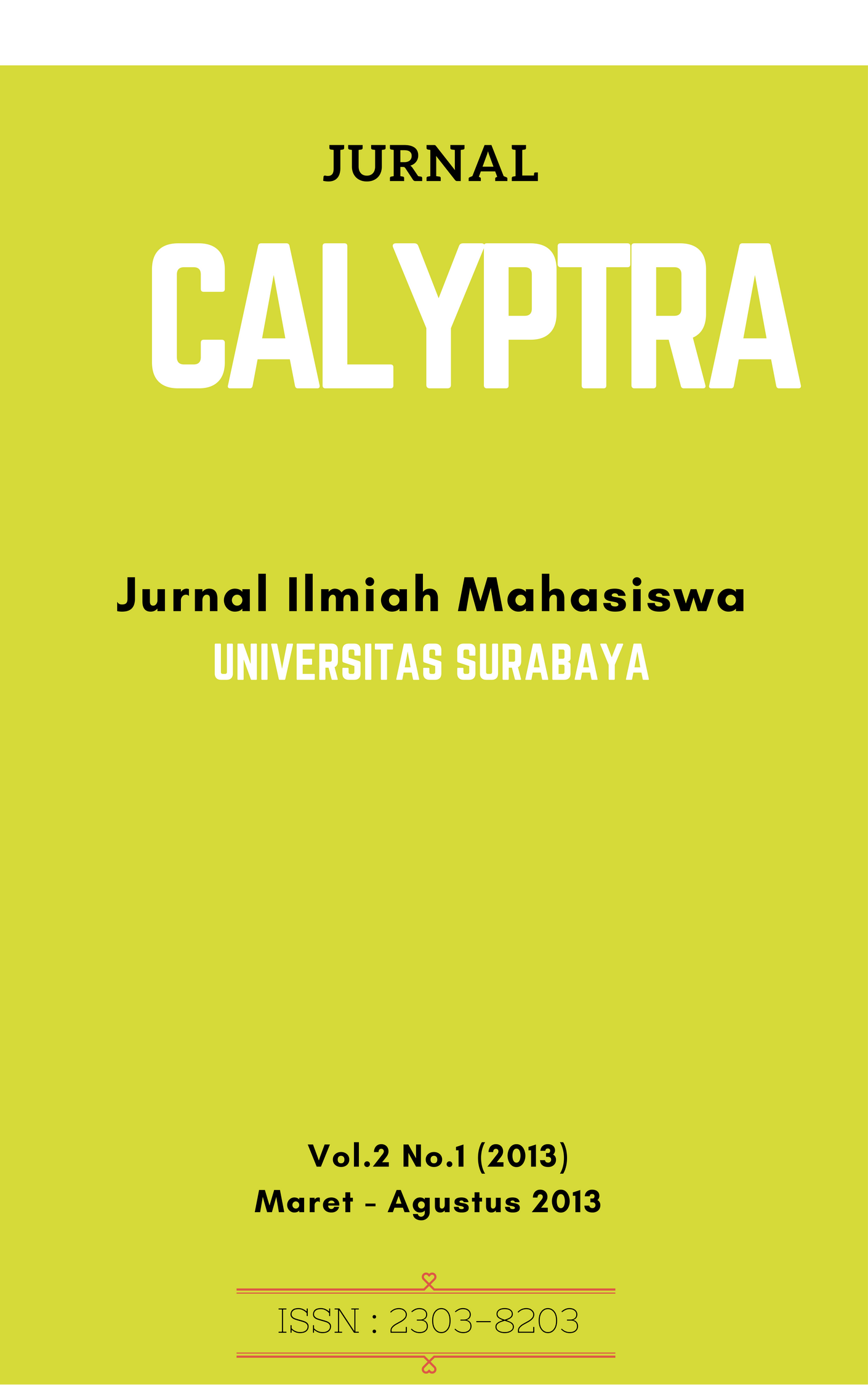 Section
Bidang Psikologi (ED)