MIGRASI DAN RESIKO KERJA SELAMA COVID-19: STUDI KASUS PEKERJA MIGRAN INDONESIA DI TAIWAN
Wibisono Wibisono

Universitas Surabaya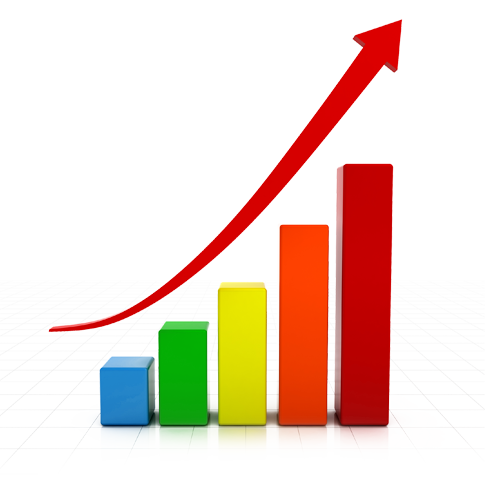 Abstract Views:
7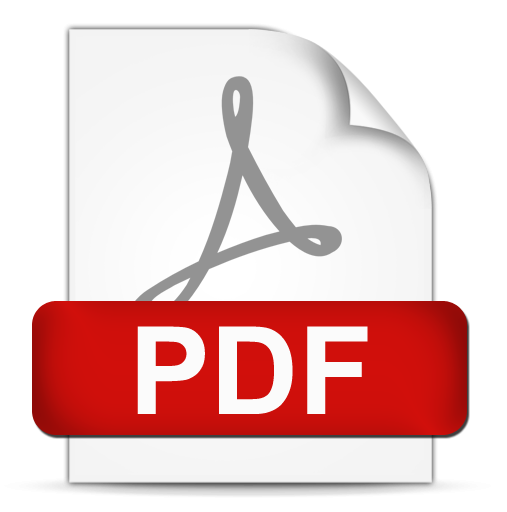 Wibisono (Bahasa Indonesia) Downloads:
15
Abstract
Penelitian ini bertujuan untuk mengetahui Migrasi dan Risiko Kerja selama COVID-19, COVID-19 mengakibatkan munculnya isu ketimpangan dan ketidakadilan di masyarakat. Di antara yang paling terpukul oleh pandemi ini adalah jutaan pekerja migran. Pandemi ini menyebabkan kesenjangan yang semakin lebar dalam perlakuan terhadap pekerja bergaji rendah dan berketerampilan rendah. Metode yang digunakan dalam penelitian ini bersifat kualitatfif deskriptif yang dimana dalam pengambilan data menggunakan Puposive sampling yang dilanjutkan dengan wawancara semi terstruktur dengan pertanyaan utama bagaimana tenaga kerja migran dalam kondisi pandemi. Penelitian ini hanya berfokus pada Agen Indonesia, Tenaga Kerja yang siap dan calon TKI. Hasil penelitian ini adalah COVID-19 menyebabkan menumpuknya ketersediaan tenaga kerja pada Agen Indonesia dan tidak bisa diberangkatkan, karena tidak adanya kepastian dari pemerintah indonesia selama tahun 2020 dan 2021 yang menyebabkan Agen Indonesia melakukan pentupan pendaftaran bagi calon TKI yang ingin mendaftar.
Downloads
Download data is not yet available.
References
Hamilton, A. B., & Finley, E. (2019). Designed to answer primarily how and why questions, qualitative methods are integral to investigating what happens in implementation, and what "surrounds" and interacts with implementation processes. Psychiatry Research, 280, 1-8.
Houston, S., & Mullan-Jensen, C. (2011). Towards depth and width in Qualitative Social Work: Aligning interpretative phenomenological analysis with the theory of social domains. Qualitative Social Work, 11(3), 266-281. DOI: 10.1177/1473325011400484.
Institute for Human Rights and Business. (2021). The Compounding Impacts of COVID-19 on Migrant Workers Across Asia. Sussex, UK: IHRB.International
Labor Organization. (2020). Experiences of ASEAN migrant workers during COVID-19: Rights at work, migration and quarantine during the pandemic, and re-migration plans. Geneva: International Labor Organization.
Le Blanc, A. M. (2017). Disruptive meaning-making: Qualitative data analysis software and postmodern pastiche. Qualitative Inquiry, 23(10), 789-798.
Pierre, E. A., & Jackson, A. Y. (2014). Qualitative data analysis after coding. Qualitative Inquiry, 20(6), https://doi.org/10.1177%2F1077800414532435.
Shadiqin, M. T. (2019). Pendahuluan. perlindungan hukum terhadap tenaga kerja. 2621-2781.
Yasin, H. (2017, December). abstrak. Perlindungan Hak Tenaga Kerja Indonesia Di Taiwan Dan Malaysia Dalam Perspektif Hal Asasi Manusia, 8, 2.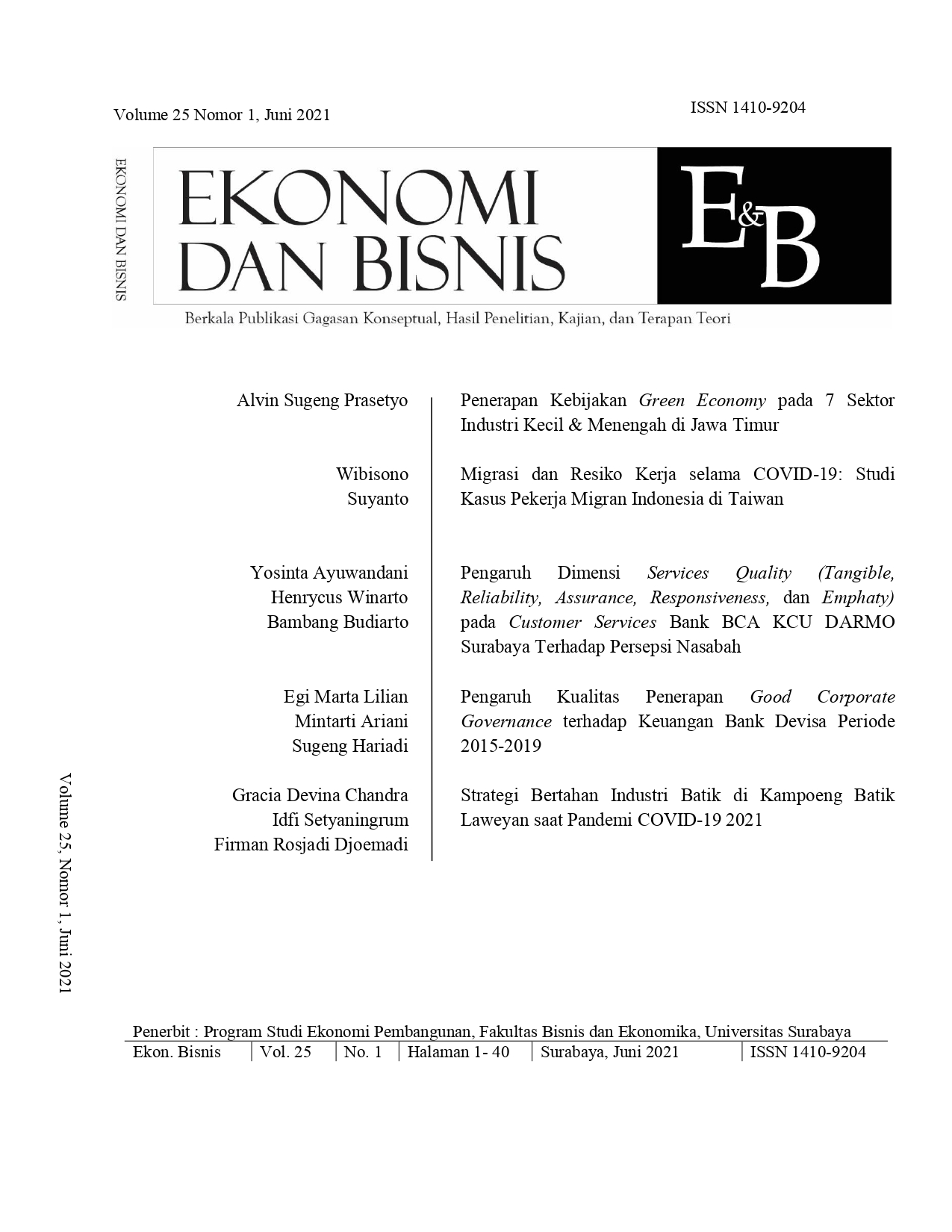 Copyright (c) 2021 THE AUTHOR(S)
This work is licensed under a Creative Commons Attribution-ShareAlike 4.0 International License.
Articles published in Ekonomi dan Bisnis: Berkala Publikasi Gagasan Konseptual, Hasil Penelitian, Kajian, dan Terapan Teori are licensed under a Creative Commons Attribution-ShareAlike 4.0 International.You are free to copy, transform, or redistribute articles for any lawful purpose in any medium, provided you give appropriate credit to the original author(s) and Ekonomi dan Bisnis: Berkala Publikasi Gagasan Konseptual, Hasil Penelitian, Kajian, dan Terapan Teori, link to the license, indicate if changes were made, and redistribute any derivative work under the same license.
Copyright on articles is retained by the respective author(s), without restrictions. A non-exclusive license is granted to Ekonomi dan Bisnis: Berkala Publikasi Gagasan Konseptual, Hasil Penelitian, Kajian, dan Terapan Teori to publish the article and identify itself as its original publisher, along with the commercial right to include the article in a hardcopy issue for sale to libraries and individuals.
By publishing in Ekonomi dan Bisnis: Berkala Publikasi Gagasan Konseptual, Hasil Penelitian, Kajian, dan Terapan Teori, authors grant any third party the right to use their article to the extent provided by the Creative Commons Attribution-ShareAlike 4.0 International