IMPLIKASI GENDER TERHADAP KINERJA PEKERJAAN DALAM SATU TIM DI BAGIAN KEUANGAN UNIVERSITAS SURABAYA
Henny Agustin

Jurusan Akuntansi Fakultas Bisnis dan Ekonomika Universitas Surabaya
Abstract
Penelitian ini bertujuan menyediakan wawasan mengenai kelebihan dan kelemahan masing-masing perempuan dan laki-laki yang dilihat dari perspektif gender dalam hubungannya dengan proses menghasilkan kinerja pekerjaan di bidang keuangan yang tergabung dalam satu tim. Hasil temuan dari penelitian menunjukkan tidak adanya perbedaan hasil kinerja antara laki-laki dan perempuan yang akan mempengaruhi kinerja tim secara signifikan. Masing-masing individu dalam tim akan bekerja sesuai dengan target yang ditetapkan, tetapi proses penyelesaian tiap individu berbeda. Kinerja tim juga dipengaruhi oleh faktor-faktor selain gender, yaitu leadership, commitment to shared objectives, member skills and role clarity, internal organization and coordination, external coordination, resources and political support, mutual trust and cooperation, collective efficacy and potency. Semua hal tersebut menyebabkan suasana kerja nyaman dan mempengaruhi kinerja tim. Sifat dan sikap yang sering diasosiasikan dengan karakter maskulin dan feminin tidak selalu konsisten atau tetap. Seseorang yang berkarakter maskulin dapat memiliki beberapa sifat feminin dan tidak memiliki beberapa sifat maskulin yang seharusnya atau sebaliknya. Hasil analisis tersebut bertentangan dengan beberapa teori terkait setiap gender dengan karakteristiknya, sedangkan hasil analisis lainnya mendukung teori yang menyatakan perempuan telah melakukan berbagai perjuangan dan kepuasan serta penghargaan setiap harinya. Hal tersebut dibuktikan melalui penelitian bahwa dua orang perempuan telah memperoleh kenaikan pangkat. 
Downloads
Download data is not yet available.
References
Adapa, S., J. Rindfleish, dan A. Sheridan. 2015. 'Doing gender' in a regional cpntext: Explaining women's absence from senior roles in regional accounting firms in Australia. Critical Perspective on Accounting:1-11.

Albaum, G. Dan R. A. Peterson. 2006. Ethical attitudes of future business and leaders: do they vary by gender and religiosity? Business and Society 46:300-321.

Burke, S. Dan K. M. Collins. 2001. Gender differences in leadership styles and management skills. Women in Management Review. Vol. 16 pp. 244-257

Coate, C. J. dan K. J. Frey. 2000. Some evidence on the ethical disposition of accountings students context and gender implications. The Journal of Business Ethics 50(4), 383-391.

Efferin, Sujoko, dan M. S. Hartono. 2015. Management control and leadership styles in family business. Journal of Accounting & Organizational Change Vol. 11(1):130-159.

Fakih, Mansour. 2001. Analisis Gender & Transformasi Sosial. Yogyakarta:Pustaka Pelajar Offset.

Glover, S. H., M. A. Bumpus, G. F. Sharp, dan G. A. Munchus. 2002. Gender differences in ethical decision making. Women in Management Review. Vol. 17 pp. 217-227.

Huang, C. Y., C. S. R. Li, W. Y. Lin, dan C. W. V. Sun. 2007. Gender differences in punishment and reward sensitivity in a sample of Taiwanese college students. Personality and Individual Differences 43:475-483.

Lehman, Cheryl. 2012. We've come a long way! Maybe! Re-imagining gender and accounting. Accounting, Auditing, and Accountability Journal, Vol. 25:256-294. (akses tanggal 20-04-2015)

Linstead, Stephen, J Brewis dan A Linstead. 2005. Gender in Change : Gendering Change. Journal of Organizational Change Management 18:542-560.

Loo, R. 2003. Are woman more ethical than men? Findings from three independents studies. Woman in Management Review 18:169-181.

Lund, D. B. 2008. Gender differences in ethics judgement of marketing professionals in the United States. Journal of Business Ethics 77(4):501-515.

Luthar, H. K. Dan R. Karri. 2005. Exposure to ethics education and the perception of linkage between organizational ethical behavior and business outcomes. Journals of Business Ethics 61:353-368.

McDaniel, C., N. Schoeps, dan J. Lincourt. 2001. Organizational ethics: Perception of linkage between organizational ethical behavior and business outcomes. Journal of Business Ethics 33:245-256.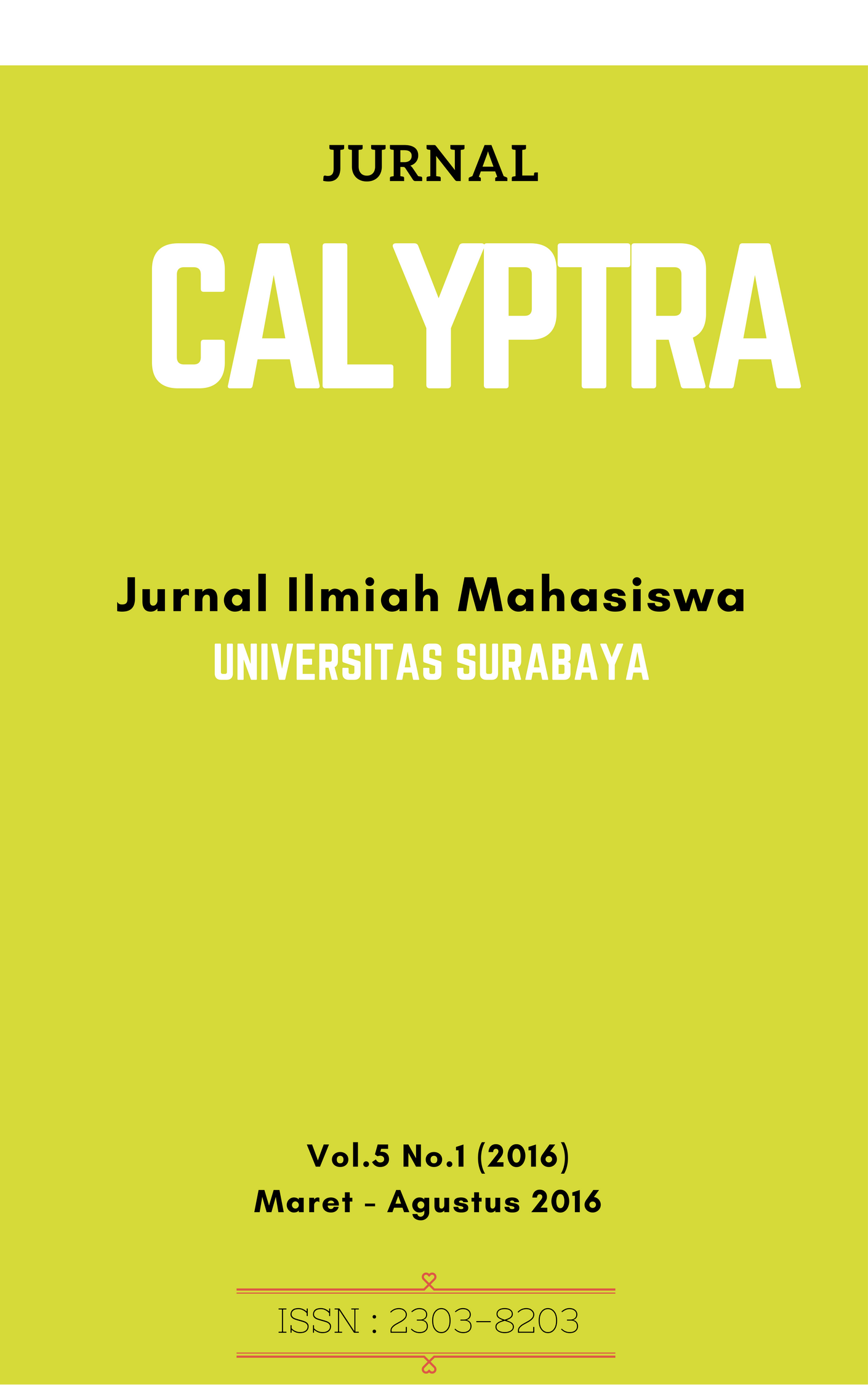 Section
Bidang Akuntansi (AK)