HUBUNGAN ANTARA SAFETY CLIMATE DAN PERCEIVED BARRIER DENGAN UNSAFE BEHAVIOR PADA KARYAWAN BAGIAN PRODUKSI PT X PASURUAN, INDONESIA
Fadilla Ully Saraswati

Fakultas Psikologi Universitas Surabaya
Abstract
Sebuah industri yang berkembang tidak lepas dari peran Kesehatan dan Keselamatan Kerja suatu perusahaan yang baik. Tetapi kenyataanya, masih ditemukan unsafe behavior pada sebuah perusahaan yang bergerak di bidang produksi pangan, diantaranya usaha pengabaian terhadap work instruction, keengganan untuk menggunakan APD (Alat Pelindung Diri) sesuai prosedur, serta tidak mematuhi peraturan yang telah tercantum di perusahaan tersebut. Berdasarkan hasil penelitian di atas, terdapat dugaan awal bahwa terdapat hubungan antara safety climate dan perceived barrier dengan unsafe behavior pada karyawan bagian produksi PT X Pasuruan, Indonesia. Tujuan penelitian ini adalah untuk meneliti hubungan antara safety climate dan perceived barrier dengan unsafe behavior. Subjek penelitian merupakan karyawan bagian produksi PT X Pasuruan, Indonesia (N=41). Penelitian ini menggunakan teknik insidental sampling. Teknik analisa data menggunakan uji hubungan Spearman. Hasil uji hubungan menunjukan bahwa terdapat hubungan negatif yang signifikan antara safety climate dan unsafe behavior (r = -.680 dan p (0.000) < 0.05) serta terapat hubungan positif yang signifikan antara perceived barrier dan unsafe behavior ( r = .704 dan p (0.000) < 0.05). Berdasarkan penelitian ini, pihak perusahaan peru membuka insight pada karyawan dengan menekankan keselamatan kerja sebagai dasar tertinggi untuk menciptakan suasana kerja aman dan nyaman 
Downloads
Download data is not yet available.
References
Amelia, Betty Anggun (2004). Pengaruh Penyuluhan Keselamatan Kerja Terhadap Safety Knowledge Pekerja. Skripsi Sarjana Strata-1 Fakultas Psikologi Universitas Surabaya. Surabaya.

Brown, R.L., Holmes, H., 1986. The use of a factor-analytic procedure for assessing the validity of an employee safety climate model. Accident Analysis and Prevention 18 (6), 455–470.

Cooper, D. (2003). Psychology, risk & safety: Understanding how personality & perception can influence risk taking. Professional Safety, November 2003, 39-46.

Dessler, Gary. 2005. Human Resource Management. New Jersey : Prentice Hall, Tenth Edition.

Diaz, R.I., Cabrera, D.D., 1997. Safety climate and attitude as evaluation measures of organizational safety. Accident Analysis and Prevention 29 (5), 643–650.

Dong-Chul Seo, An explicative model of unsafe work behavior, Safety Science, Volume 43, Issue 3, March 2005

Fleming, M. & Buchan, D. (2002). Risk is in the eye of the beholder. The Safety & Health Practitioner, 20, 30-32.

Flin, R., Mearns, K., O_Connor, P., Bryden, R., 2000. Measuring safety climate: identifying the common features. Safety Science 34 (1–3), 177–192.

Garcia, A.M., Boix, P., & Canosa, C. (2004). Why do workers behave unsafely at work? Determinants of safe work practices in industrial workers. Occupational and Environmental Medicine, 61(3), 239-246.

Handari, Ratih Sukma (2005). Hubungan Antara Safety Climate dan Perceived Barrier dengan Unsafe Behavior pada Operator Gantry Crane. Skripsi Sarjana Strata-1 Fakultas Psikologi Universitas Surabaya

Hediant, B. R. (2014). Pengaruh Keselamatan dan Kesehatan Kerja (K3) Terhadap Motivasi Kerja Karyawan (Studi pada Karyawan bagian Drilling & Oilfield Services PT Elnusa Tbk. Jakarta). Jurnal Administrasi Bisnis, 10(1).

Heinrich, H.W., 1931. Industrial Accident Prevention. McGraw-Hill, Inc., New York

Hofmann, D.A., Stetzer, A., 1996. A cross-level investigation of factors influencing unsafe behaviors and accidents. Personnel Psychology 49, 307–339.

Lawton, R., Parker, D., 1998. Individual differences in accident liability: a review and integrativ approach. Human Factors 40 (4), 655–671.

Miner, John. 1998. Organizational Behavior, Performance and Productivity. New York: Random House Business Division.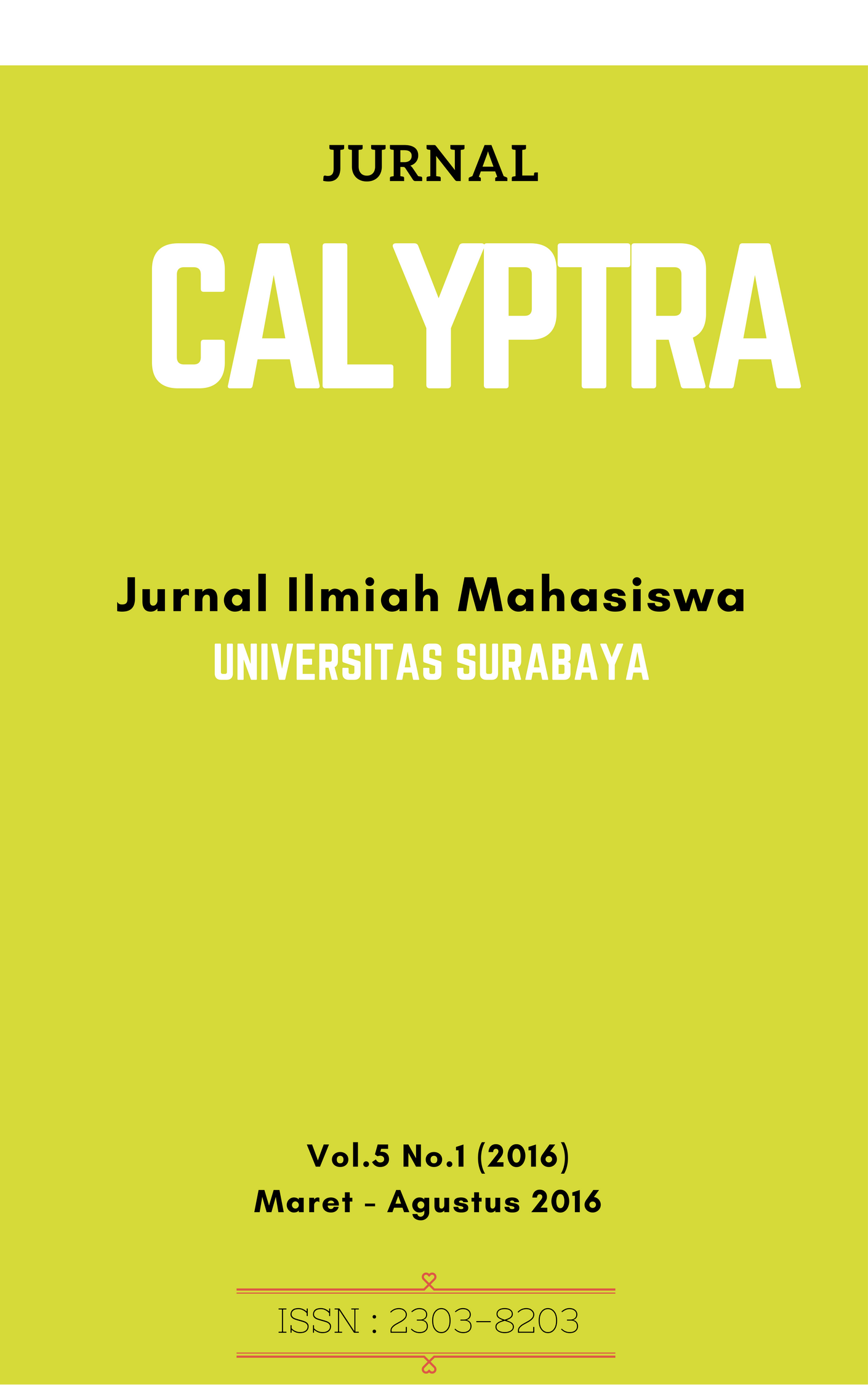 How to Cite
SARASWATI, Fadilla Ully. HUBUNGAN ANTARA SAFETY CLIMATE DAN PERCEIVED BARRIER DENGAN UNSAFE BEHAVIOR PADA KARYAWAN BAGIAN PRODUKSI PT X PASURUAN, INDONESIA.
CALYPTRA
, [S.l.], v. 5, n. 1, p. Hal. 1 - 13, mar. 2016. ISSN 2302-8203. Available at: <
https://journal.ubaya.ac.id/index.php/jimus/article/view/2690
>. Date accessed: 09 july 2020.
Section
Bidang Psikologi (IN)