HUBUNGAN ORGANIZATIONAL CITIZENSHIP BEHAVIOR DAN TRUSTWORTHINESS DENGAN KINERJA ANGGOTA RESIMEN MAHASISWA
Nicky Wahyu Purnama

Fakultas Psikologi Universitas Surabaya
Abstract
Kinerja merupakan faktor penting dalam suatu organisasi atau perusahaan, karena melalui kinerja dapat diketahui keadaan dan ketrampilan seseorang secara rutin serta mendorong tercapainya hubungan timbal balik yang sehat antara atasan dan bawahan. Dalam Menwa, anggota dapat dikatakan memiliki kinerja yang baik apabila selama bertugas tidak melakukan pelanggaran terhadap peraturan, sehingga mendapat penilaian yang baik dari atasannya. Dalam pelaksanaannya seluruh peraturan akan berhubungan  dengan kinerja para anggota Menwa. Untuk mewujudkan kinerja yang baik anggota harus memiliki OCB dan Trustworthiness. Penelitian ini bertujuan untuk mengetahui hubungan antara OCB dan Trustwhorthiness dengan kinerja anggota Menwa Universitas Surabaya. Peneliti mengambil subjek penelitian sebanyak 25 orang anggota Menwa Univeritas Surabaya. Pengumpulan data variabel Kinerja, OCB, dan Trustworthiness diperoleh melalui angket. Berdasarkan hasil yang diperoleh, Nilai koefisian korelasi OCB dengan kinerja memiliki signifikansi <0,05 yaitu 0,001 dan nilai r sebesar 0,602. Hasil tersebut menyatakan bahwa ada hubungan positif antara OCB dengan kinerja. Trustworthiness dengan kinerja memiliki signifikansi > 0,05 yaitu 0,827 dan nilai r sebesar 0,034 sehingga tidak ada hubungan positif antara Trustworthiness dengan kinerja.
Downloads
Download data is not yet available.
References
Mayer, R. C., Davis, J. H., & Schoorman, D. (1995). An integrative model of organizational trust. Academy of Management Review, 20 (3), 709–734.

Mayer, R. C., Davis, J. H., & Schoorman, D. (1995). An integrative model of organizational trust. Academy of Management Review, 20 (3), 709–734.

Lovell, Sharon et.al. 1999. Does gender affect the link between organizational citienzhip behavior and performance evaluation. Journal of sex roles. Vol. 41, Nos. 5/6 ; ProQuest Sociology.

Bernardin, H. John dan Russel, J.E.A. (1993) Humans Resource Management: an Experimental Approach, International Edition. Singapore: McGraw Hill. Inc.

Organ, Dennis W. (2006). Organizational Citizenship Behavior Its Nature, Antecendents, and Consequences . California: Sage Publications, Inc. Purba, Elfina & Debora & Seniati, Liche Ali Nina. (2013). Pengaruh Keperibadian dan Komitmen Organisasi Terhadap Organizational Cit izenship Behavior, Makara .Sosial Humaniora, vol 8, no. 3, desember 2004: 105-111.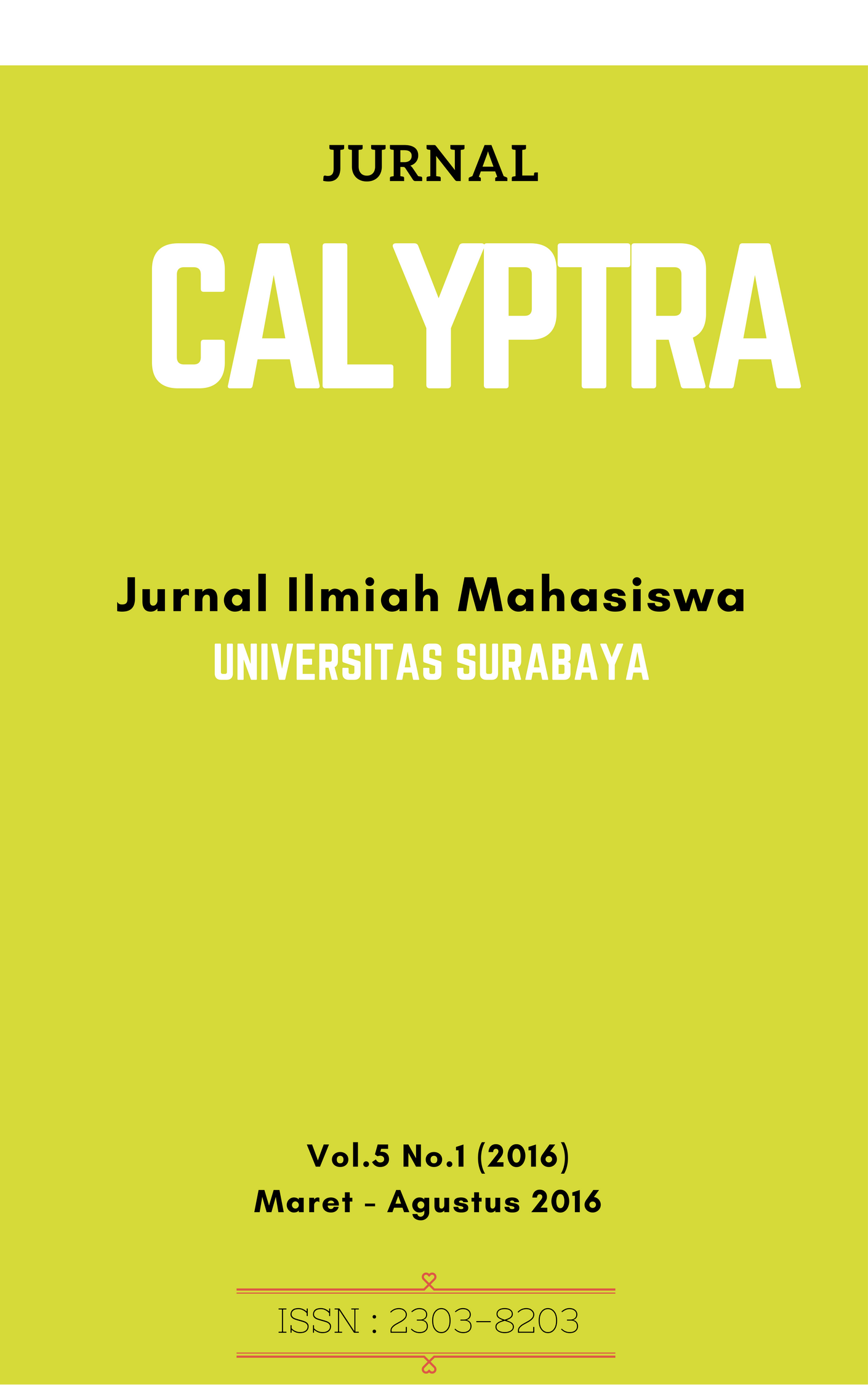 How to Cite
PURNAMA, Nicky Wahyu. HUBUNGAN ORGANIZATIONAL CITIZENSHIP BEHAVIOR DAN TRUSTWORTHINESS DENGAN KINERJA ANGGOTA RESIMEN MAHASISWA.
CALYPTRA
, [S.l.], v. 5, n. 1, p. Hal. 1 - 12, mar. 2016. ISSN 2302-8203. Available at: <
https://journal.ubaya.ac.id/index.php/jimus/article/view/2694
>. Date accessed: 09 july 2020.
Section
Bidang Psikologi (IN)