PENGARUH CONSUMER ALIENATION, MACHIAVELLIANISM, SEEK SENSATION, AGGRESSI VENESS, SELF-ESTEEM, GENDER, LEVEL OF INCOME, CUSTOMER'S AGE, LEVEL OF EDUCATION TERHADAP PAST CUSTOMER MISBEHAVIOR & PAST CUSTOMER MISBEHAVIOR TERHADAP FUTURE MISBEHAVIOR INTENTION
Sherly Yolanda

Jurusan Manajemen Fakultas Bisnis dan Ekonomika Universitas Surabaya
Abstract
Tempat wisata cagar alam beru pa kebun binatang terbesar yang terdapat Indonesia ada beberapa antara lain Kebun Binatang Ragunan, Kebun Binatang Gembira Loka, dan Kebun Binatang Surabaya. Kebun Binatang di Jawa Timur yaitu Kebun Binatang Surabaya yang terdapat di kota Surabaya. Tujuan penelitian ini adalah untuk mengetahui Pengaruh Consumer Alienation, Machiavellianism, Seek Sensation, Aggressiveness, Self-Esteem, Gender, Level of Income, Customer's Age, Level of Education terhadap Past Customer Misbehavior dan Past Customer Misbehavior  terhadap Future Misbehavior Intention di Kebun Binatang Surabaya. Data yang digunakan dalam penelitian in i bersumber dari data primer dan  data sekunder. Data primer dipe roleh melalui penyebaran kuesioner  sedangkan untuk data sekunder diperole h dari internet. Target populasi  adalah pelanggan yang pernah mengunjungi Kebun Binatang Surabaya  selama tiga bulan terakhir serta pernah melakukan tindakan kurang pantas. Karakteristik populasi adalah responden pria dan wanita, minimal pendidikan SMA, bertempat tinggal di Surabaya, pernah mengunjungi Kebun Binatang Surabaya, pernah melakukan tindakan yang kurang pantas saat berada diKebun Binatang Surabaya. Penelitian ini menggunakan aras pengukuran interval, yaitu suatu  pengukuran yang mempunyai jarak yang  sama dan selisih yang jelas. Jenis skala pengukuran yang digunakan adalah likert scale  yang menggunakan tujuh tingkatan pilihan jawaban yang sudah tersedia di setiap pertanyaan yang terdapat pada kuesioner. Jumlah responden dalam  penelitian ini adalah 180 orang. Metode pengolahan data yang digunakan dalam penelitian ini adalah regresi linier berganda.  Hasil penelitian menunjukkan bahwa terdapat beberapa variabel  yang menunjukkan pengaruh signifikan  serta tidak signifikan. Variabel  gender, level of education, customer's age, level of income, sensation seeking, dan aggressiveness tidak mempunyai pengaruh signifikan terhadap past customer misbehavior.  Variabel  past customer misbehavior  juga tidak mempunyai pengaruh signifikan terhadap  future misbehavior  intention. Sedangkan variable consumer alienation , 1 Machiavellianism, dan self-esteem  mempunyai pengaruh yang signifikan terhadap past customer misbehavior.
Downloads
Download data is not yet available.
References
Aron, D., 2001, Consumer Grudgeholding: toward a Conceptual Model and Research Agenda, Journal of Consumer Satisfaction, Dissatisfaction and Complaining Behavior, Vol. 14, pp. 110 – 118.


Burns, D.J., 2010, Consumer Alienati on and Attitudes toward Consumer Free Riding,
The Journal of Business Inquiry, Vol. 9, Issues 1, pp. 22 – 36.


Emler, N., 2001, Self-Esteem: The Costs and Causes of Low Self-Worth, Joseph Rowntree Foundation.


Flight, R.L., danScherle, J., 2012, Impulsive and Compulsive Buying from a Perspective of Context, Proceedings of The Atlantic Marketing Association, pp. 64 – 77.


Forero, C.G., Pujol, D.G., Olivares, A.M., danPueyo, A.A., 2008, Disentangling Impulsiveness, Aggressiveness and Impulsive Aggresion: An Empirical Approach Us ing Self-Report Measures,
Psychiatry Research, No. 168, pp. 40 – 49


Getnet, H.T., dan M.D Rizwan Malik , 2012, Molding the Behavior of Aggressiveness Customers: Case Study of Bjorken Hotel Umea Sweden, Master Thesis Spring, Umea School of Business and Economics.


Hanafi, N.I., danHidayatPutro, H.P., 2013, Penilaian Pengunjung Terhadap Atraksi dan Fasilitas Objek Wisata Kebun Binatang Surabaya, Jurnal Perencanaan Wilayah dan Kota, pp. 106 – 116.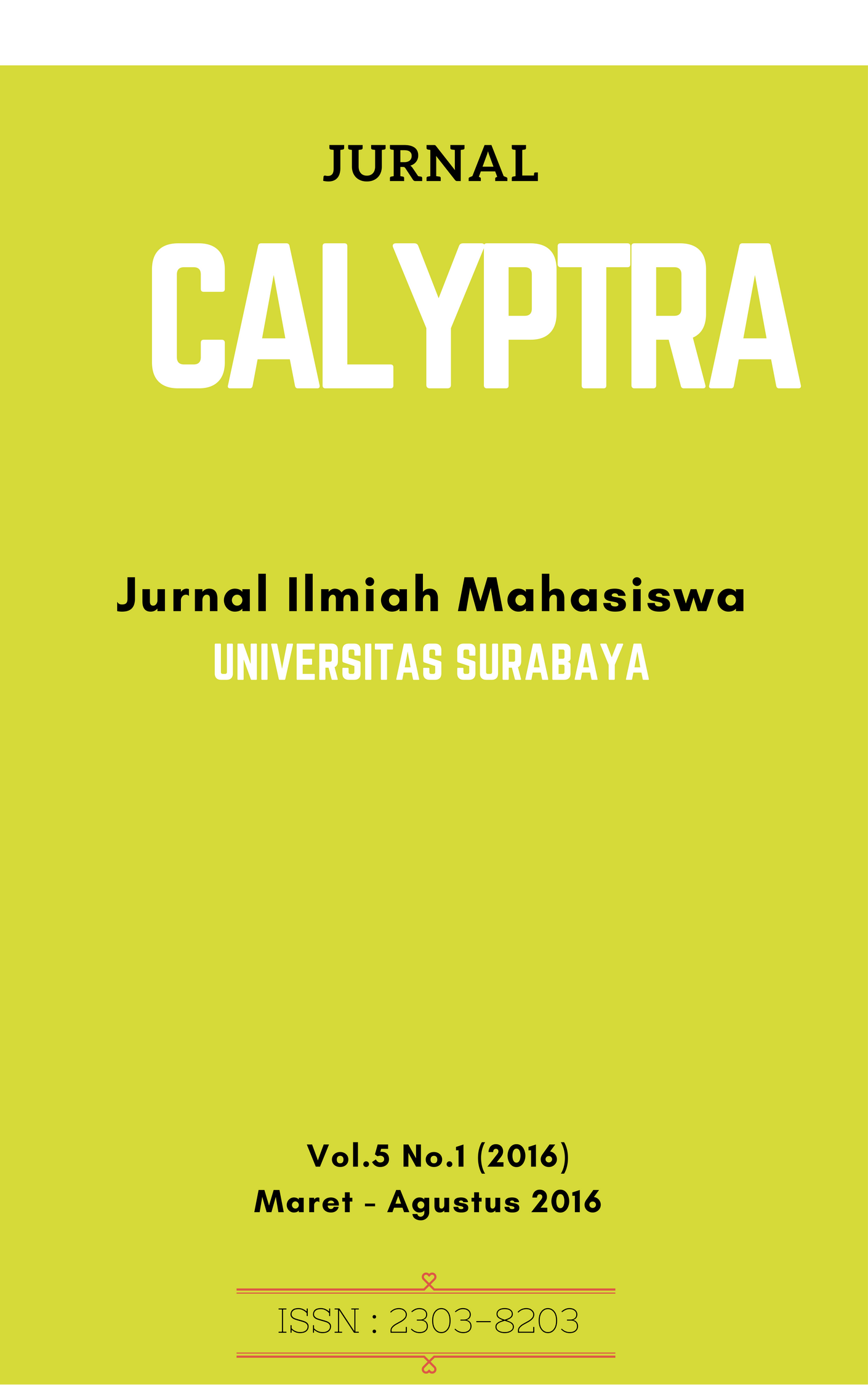 How to Cite
YOLANDA, Sherly. PENGARUH CONSUMER ALIENATION, MACHIAVELLIANISM, SEEK SENSATION, AGGRESSI VENESS, SELF-ESTEEM, GENDER, LEVEL OF INCOME, CUSTOMER'S AGE, LEVEL OF EDUCATION TERHADAP PAST CUSTOMER MISBEHAVIOR & PAST CUSTOMER MISBEHAVIOR TERHADAP FUTURE MISBEHAVIOR INTENTION.
CALYPTRA
, [S.l.], v. 5, n. 1, p. Hal. 1 - 15, mar. 2016. ISSN 2302-8203. Available at: <
https://journal.ubaya.ac.id/index.php/jimus/article/view/2719
>. Date accessed: 09 july 2020.
Section
Bidang Manajemen (M)