MOTIVASI AKADEMIK SEBAGAI MODERATOR HUBUNGAN ANTARA KEMAMPUAN NUMERIK DENGAN PRESTASI BELAJAR MATEMATIKA SISWA SMA KELAS X
Adi Pramana

Program Magister Psikologi Profesi Fakultas Psikologi Universitas Surabaya

Srisiuni Sugoto

Program Magister Psikologi Profesi Fakultas Psikologi Universitas Surabaya
Abstract
Prestasi akademik pelajaran matematika siswa masih sering banyak yang belum memenuhi kriteria ketuntasan minimum. Banyaknya siswa yang mengikuti remidi setelah hasil ulangan siswa dibagikan, merupakan fenomena yang terjadi di sekolah Y khususnya siswa SMA kelas X. Penelitian ini juga ingin melihat apakah prestasi belajar matematika ini dipengaruhi oleh faktor bawaan yaitu kemampuan numerik yang merupakan faktor intrinsik. Selain faktor intrinsik, peneliti juga ingin melihat berapa besar dampak motivasi akademik  sebagai faktor ekstrinsik memberikan andil terhadap hubungan antara kemampuan numerik dengan prestasi belajar matematika siswa SMA Y kelas X. Subyek dalam penelitian ini adalah siswa SMA Y kelas X, dengan jumlah 103 siswa. Penelitian ini bersifat analisis kuantitatif. Variabel bebas dalam penelitian ini adalah kemampuan numerik, dan prestasi belajar matematika sebagai variabel tergantung serta motivasi akademik sebagai variabel moderator. Teknik pengambilan subyek dalam  penelitian ini menggunakan teknik purposive random sampling. Dalam penelitian dilakukan pengambilan data primer dan data sekunder. Data primer ini dalam pengumpulan  datanya digunakan  metode  angket  yang  terdiri  dari  angket terbuka dan angket tertutup. Penelitian ini menunjukkan begitu pentingnya kemampuan numerik dalam peningkatan prestasi belajar matematika siswa SMA kelas X ,tanpa dipengaruhi motivasi akademik sebagai moderator. 
Downloads
Download data is not yet available.
References
Abdurrahman, M., (2003). Pendidikan bagi anak berkesulitan belajar :Jakarta PT Asdi Mahasatya.

Adams, J. W., & Hitch, G. J. (1997). Working memory and children's mental addition. Journal of Experimental Child Psychology, 67, 351–371.

Alloway, T. P., Gathercole, S. E., Kirkwood, H., & Elliott, J. (2009). The cognitive and behavioral characteristics of children with low working memory. Child Develop- ment, 80(2), 606−621

Amato, P.R. (2001). Children of divorce in the 1990s. Journal of Family Psychology, 15(1), 84-96.

Asnawi,S., (2007). Teori Motivasi Dalam Pendekatan Psikologi Industri dan Organisasi. Jakarta Timur : Studia Press.

Badian, N. A. (1983). Dyscalculia and non-verbal disorders of learning. In H. R. Myklebust (Ed.), Progress in learning disabilities: Vol. 5, (pp. 235–264). New York, NY, USA: Stratton

Bakrie, D., (1981). Prestasi Belajar dan Kompetensi Guru. Surabaya : Usaha Nasional.

Boekaerts, M. E. (1999). Self-regulated learning: Where we are today. International Journal of Educational Research, 31(6), 445-551.

Bull, R., & Johnston, R. S. (1997). Children's arithmetical difficulties: Contributions from processing speed, item identification, and short-term memory. Journal of Experimental Child Psychology, 65, 1–24.

Bull,R., Marschark, M., Sapere,P.,Davidson,W.A., Murphy,D.,& Nordmann,E.,(2011). Numerical estimation in deaf and hearing adults. Jurnal Learning and Individual Differences 21 , 453–457.

Bull, R., & Scerif, G. (2001). Executive functioning as a predictor of children's mathematics ability: Inhibition, switching, and working memory. Developmental Neuropsychology, 19, 273–293

Cassidy,T., & Lynn, R., (1989). A multifactorial approach to achievment motivation.Thedevelopment of a comprehensive measure. Jurnal of Occupational Psycology, 301-312.

Choi,K.H., & Kim,D.Y., (2013). A cross cultural study of antecedents on career preparation behavior: Learning motivation, academic achievement, and career decision self-efficacy. Journal of Hospitality, Leisure, Sport & Tourism EducationTourism, 13, 19–32.

Cleary, T. J., Chen, P. P. (2009). Self-regulation, motivation, and math achievement in middle school: Variations across grade level and math context. Journal of School Psychology, 47, 291–314

Craik, F. I. M., & Lockhart, R. S. (1972). Levels of processing: A framework for memory research. Journal of Verbal Learning and Verbal Behavior, 11, 671–684.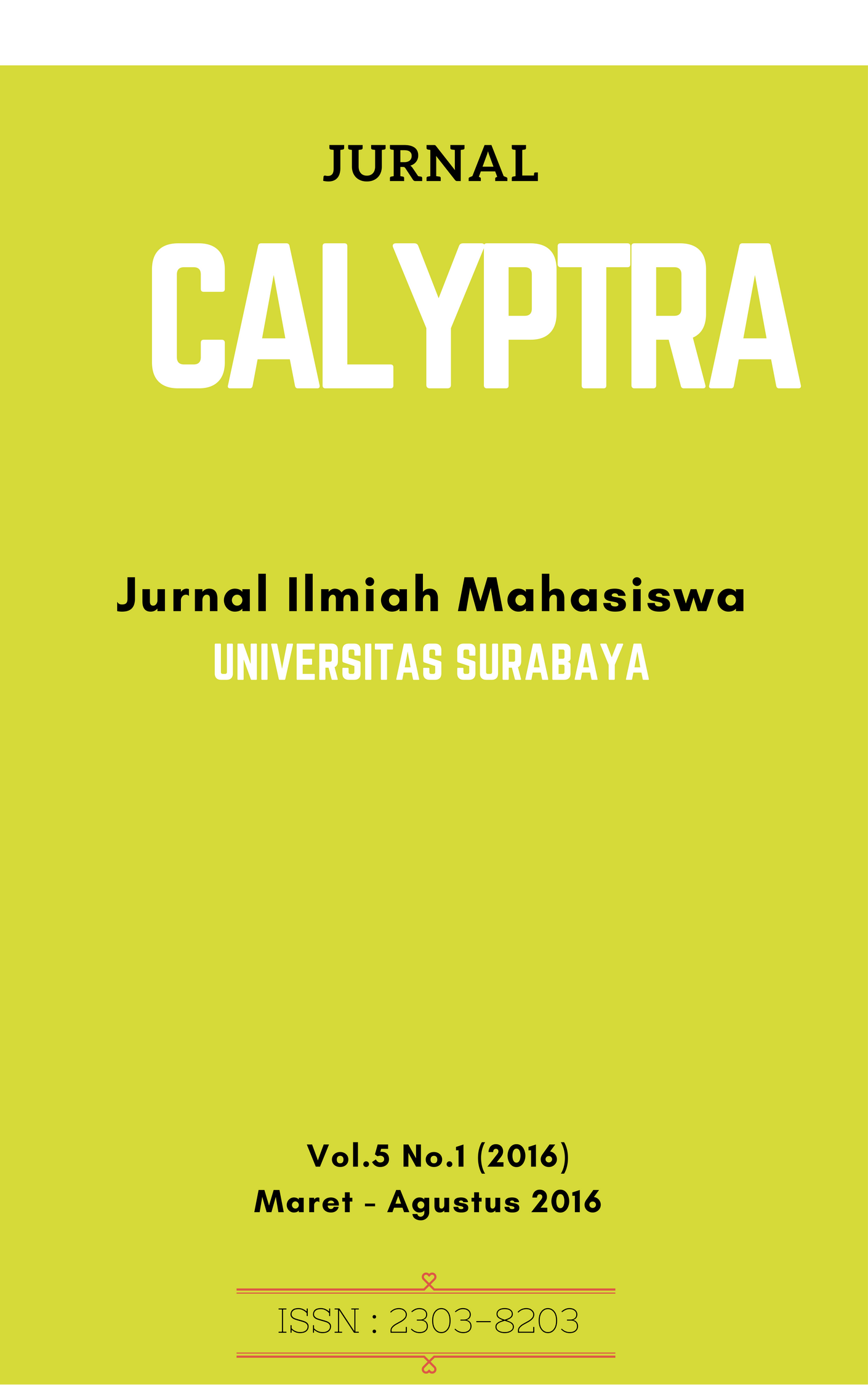 How to Cite
PRAMANA, Adi; SUGOTO, Srisiuni. MOTIVASI AKADEMIK SEBAGAI MODERATOR HUBUNGAN ANTARA KEMAMPUAN NUMERIK DENGAN PRESTASI BELAJAR MATEMATIKA SISWA SMA KELAS X.
CALYPTRA
, [S.l.], v. 5, n. 1, p. Hal. 1 - 29, mar. 2016. ISSN 2302-8203. Available at: <
https://journal.ubaya.ac.id/index.php/jimus/article/view/2758
>. Date accessed: 08 july 2020.
Section
Bidang Magister Psikologi (MPSI)