HUBUNGAN ANTARA RIGHT-WING AUTHORITARIANISM DAN SOCIAL DOMINANCE ORIENTATION DENGAN PRASANGKA ETNIS PADA MAHASISWA DI UNIVERSITAS SURABAYA
Adi Sujatmika

Program Magister Psikologi Profesi Fakultas Psikologi Universitas Surabaya

Yusti Probowati

Program Magister Psikologi Profesi Fakultas Psikologi Universitas Surabaya
Abstract
Universitas Surabaya merupakan kampus multikultural. Dalam lingkungan kampus multikultural selalu terjadi interaksi intergroup. Selama interaksi tersebut, ada individu-individu yang mengalami culture shock karena, untuk pertama kalinya, mereka berhadapan dengan situasi sosial-budaya yang berbeda dengan situasi yang biasa mereka hadapi selama ini (Oberg, 1960). Beberapa mahasiswa di Universitas Surabaya mengalami culture learning, coping & adjusment, dan social identification, yang merupakan tanda dari adanya culture shock (Ward, Bochner, & Furnham, 2005). Dalam proses tersebut, intergroup-bias berpotensi untuk memunculkan  intergroup-conflict (Oakes, 2003). Menurut Allport (1954), sumber dari intergroup-bias adalah prasangka. Penelitian-penelitian sebelumnya menemukan bahwa prasangka, paling banyak, dipengaruhi oleh variabel right-wing authoritarianism (RWA) dan social dominance orientation (SDO), oleh karena itu, penelitian ini bertujuan menemukan hubungan antara  RWA dan SDO dengan prasangka etnis pada mahasiswa di Universitas Surabaya. Mahasiswa yang berpartisipasi dalam penelitian survey ini berjumlah 220 orang. Hasil penelitian menemukan adanya hubungan antara RWA, SDO, dan prasangka etnis, dengan RWA yang memberikan sumbangan efektif lebih besar dibandingkan SDO dalam memprediksi prasangka etnis (rRWA=0,760; rSDO=0,559; F=154,88; βRWA=0,679; βSDO=0,129; p<0,001). Adanya pengaruh keluarga dan keyakinan egaliter pada sampel penelitian, serta—secara teoritis, adanya kontribusi dari institutional support dan  self-regulation diasumsikan sebagai variabel-variabel yang mempengaruhi hasil tersebut. 
Downloads
Download data is not yet available.
References
Adorno, T. W., Frenkel-Brunsivik, E., Levinson, D. J., & Sanford, R. N. (1950). The Authoritarian Personality. Oxford, England: Harpers.

Akrami, N., & Ekehammar, B. (2006). Right-Wing Authoritarianism and Social Dominance Orientation: Their Roots in Big-Five Personality Factors and Facets. Journal of Individual Differences, 27(3).

Alietti, A., & Padovan, D. (2013). Religious Racism, Islamophobia and Antisemitism in Italian Society. Religions, 4, 584-602.

Allport, G. W. (1954). The Nature of Prejudice. Cambridge, Mass: Addison-Wesley Pub. Co.

Altemeyer, B. (1996). The Authoritarian Specter. Cambridge, MA: Harvard University Press.

Altemeyer, B. (1998). The Other "Authoritarian Personality". Advances in Experimental Social Psychology, 30, 47-92.

Altemeyer, B. (2003). What Happens When Authoritarians Inherit the Earth? A Simulation. Analyses of Social Issues and Public Policy, 3(1).

Altemeyer, B. (2004). Highly Dominating, Highly Authoritarian Personalities. The Journal of Social Psychology, 144(4), 421-448.

Arnett, J. J. (2004). Emerging Adulthood: The Winding Road From the Late Teens Through the Twenties. New York: Oxford University Press, Inc.

Avilla, R. RWA and SDO: A Trait Approach to Prejudice. University of California. Davis.

Banks, J. A. (1993). Multicultural Education: Historical Development, Dimensions, and Practice. Review of Research in Education, 19, 3-49.

Banks, J. A. (2010). Multicultural Education: Characteristics and Goals. In J. A. Banks & C. A. M. Banks (Eds.), Multicultural Education: Issues and Perspectives. United States of America: JohnWiley & Sons, Inc. Retrieved from http://bookfi.org/dl/1416814/d6c109.

Bargh, J. A., & Chartrand, T. L. (1999). The Unbearable Automaticity of Being. American Psychologist, 54(7), 462-479.

Bergh, R. (2013). Prejudiced Personalities Revisited: On the Nature of (Generalized) Prejudice. (Doctor of Philosophy Dissertation), Uppsala University, Uppsala, Sweden.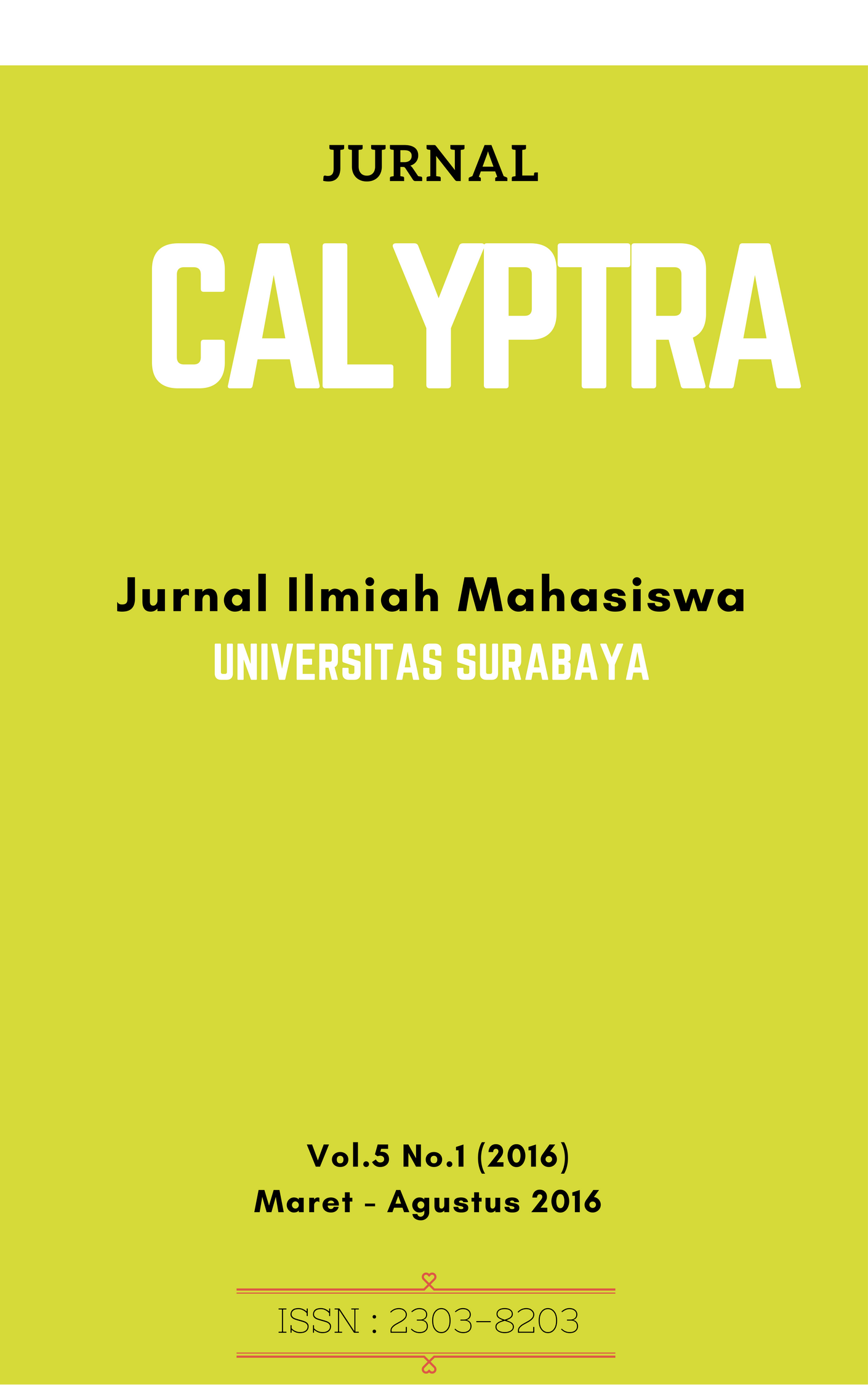 How to Cite
SUJATMIKA, Adi; PROBOWATI, Yusti. HUBUNGAN ANTARA RIGHT-WING AUTHORITARIANISM DAN SOCIAL DOMINANCE ORIENTATION DENGAN PRASANGKA ETNIS PADA MAHASISWA DI UNIVERSITAS SURABAYA.
CALYPTRA
, [S.l.], v. 5, n. 1, p. Hal. 1 - 19, mar. 2016. ISSN 2302-8203. Available at: <
https://journal.ubaya.ac.id/index.php/jimus/article/view/2793
>. Date accessed: 08 july 2020.
Section
Bidang Magister Psikologi (MPSI)