DINAMIKA KEPUASAN PERNIKAHAN PADA ISTRI YANG DIJODOKAN DALAM KELUARGA KIAI
Ayu Merzavani

Fakultas Psikologi Universitas Surabaya
Abstract
Kepuasan pernikahan adalah hal yang bisa dicapai,salah satunya dengan memiliki masa perkenalan yang cukup. Hal ini tidak dialami oleh pasangan yang dijodohkan, termasuk dalamsalah satu bagian darimasyarakat Islam yaitu keluarga Kiai. Berdasarkan itu penelitian ini dilakukan untuk menguak dinamika kepuasan pernikahan pada istri menikah melalui perjodohan dalam keluarga Kiai. Hasil yang ditemukan, subjekpuas dengan pernikahannya. Aspek yang paling mudah diraih adalah orientasi agama yang termasuk dalam kebutuhan psikologis. Hal ini dipengaruhi oleh faktor minat dan nilai yang sama dalam hal agama. Adapun aspek yang masih belum sepenuhnya puas adalah komunikasi efektif, yang memang merupakan kekurangan dari perjodohan. Kepuasan yang dicapai pada tahapfamily with young childrenini didasari oleh otonomi dan hubungan dengan santri yang hanya terjadi pada istri yang dijodohkan dalam keluarga Kiai.
Downloads
Download data is not yet available.
References
Allendorf, K. & Ghimire, D. J. (2012). Determinant of marital quality in arranged marriage society.Social science research, 42, 59-70.

Ardhianita, I. & Andayani, B. (2006). Kepuasan pernikahan ditinjau dari berpacaran dan tidak berpacaran.Jurnal Psikologi,32 (2), 101-111.

Burges, E. W. & Locke, H. J. (1960).The family from institution to companionship 2nd ed.New york: American Book Company.

Carr, Alan. (2001).Family therapy: concepts, process and practice. New York: John Willey & Sons. Ltd.

Creswell, J. W. (2003).Research design: qualitative, quantitative, and mixed methods approaches. Thousand Oaks: SAGE Publications.

Dhofier, Z. (1985).Tradisi pesantren: studi tentang pandangan hidup kyai. Jakarta: LP3ES.

Donna, F. D. & Lengkong, F. (2009). Marital adjustment in couples who marriedwithout courtship process (ta'aruf). Diunduh 5 Maret 2012, darihttp://www.gunadarma.ac.id

Fossum, U. M. S. (2010).Arranged marriage-a violation of human rights?. USA: University of California.

Fowers, B. J. & Olson, D. H. (1989). ENRICH marital inventory: a discriminant validity and cross-validity assesment.Journal of Marital and Family Therapy, 15 (1), 65-79.

Hendrick, S. & Hendrick, C. (1992).Romantic love. Newbury Park,CA: Sage Publication, Inc.

Hurlock, E. B. (1980).Psikologi perkembangan; suatu pendekatan sepanjang rentangkehidupan (5thed.)(Istiwidayanti & Soedjarwo, Pengalih bhs.). Jakarta: Erlangga.

Kertamuda, F. E. (2009).Konseling pernikahan untuk keluarga indonesia. Jakarta: Salemba Humanika.

Lamanna, M. A. & Riedmann, A. (2009).Marriages and families making choice indiverse society 10thed. California: Thomas Learning, Inc.

Sabiq, S. (1996).Fikih sunnah jilid 7(Thalib, M., Pengalih bhs.). Bandung: PT. Al-Ma'arif.

Saxton, L. (1986).The individual, marriage, and the family 6thed. California: Wadsworth, Inc.

Snyder, D. K. (1979). Multidimensional assesment of marital satisfaction.Journal of Marriages and the Family, 41(4), 813-823.

Yelsma, P. & Athapily, K.(1988). Marital satisfaction and communication practices: comparison among indian and american couples.Journal of comparative family studies, 19 (1), 37-54.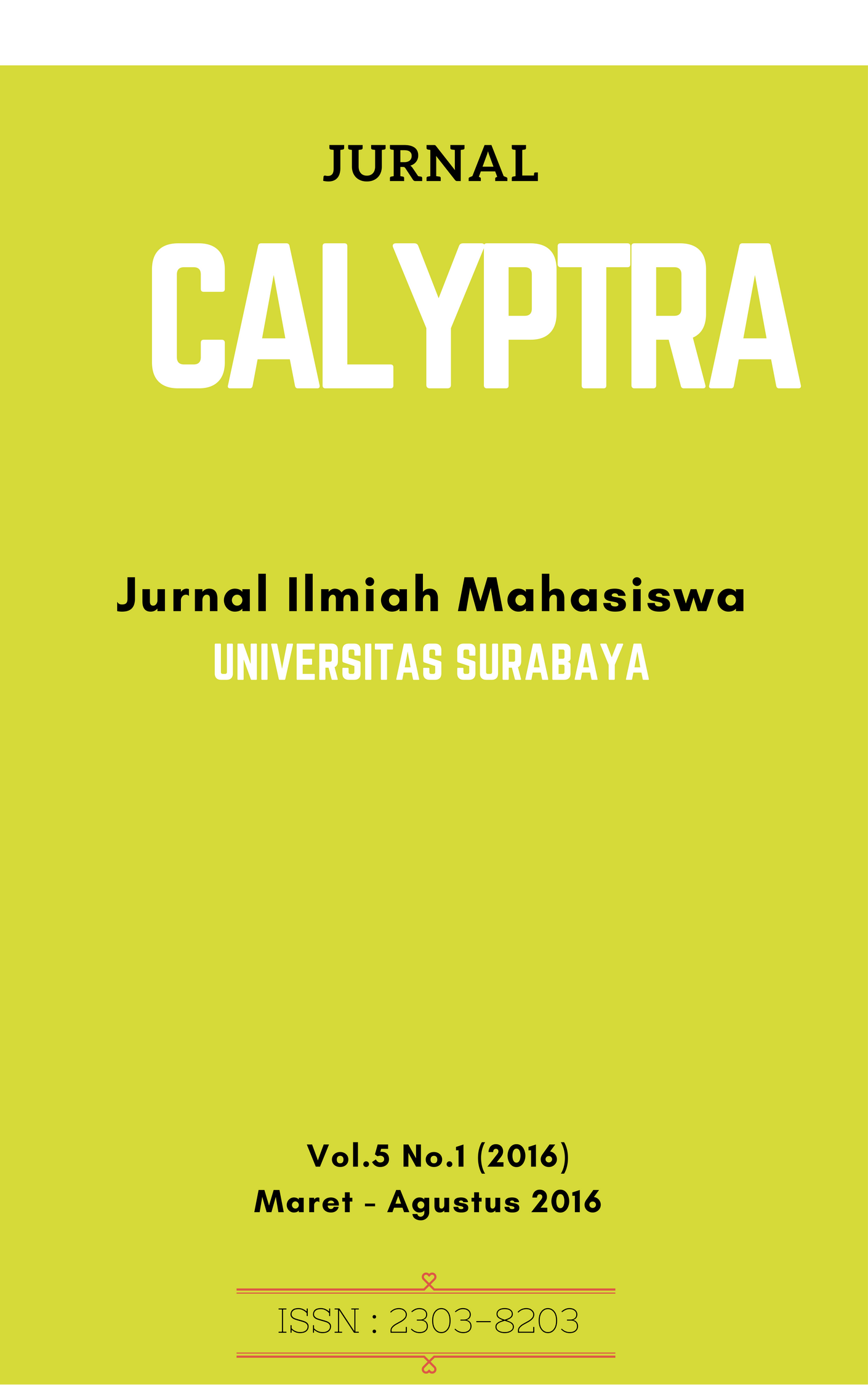 Section
Bidang Psikologi (P)