PENGARUH KONSENTRASI PENGAWET DMDM HYDANTOIN TERHADAP KARAKTERISTIK, STABILITAS FISIKA & pH PADA WATER BASED POMADE YANG MENGANDUNG EKSTRAK Aloe Vera
Selvi Sutjahjokartiko

Fakultas Farmasi Universitas Surabaya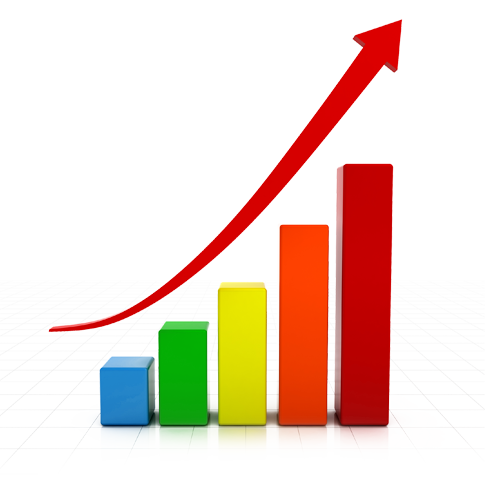 Abstract Views:
2175 times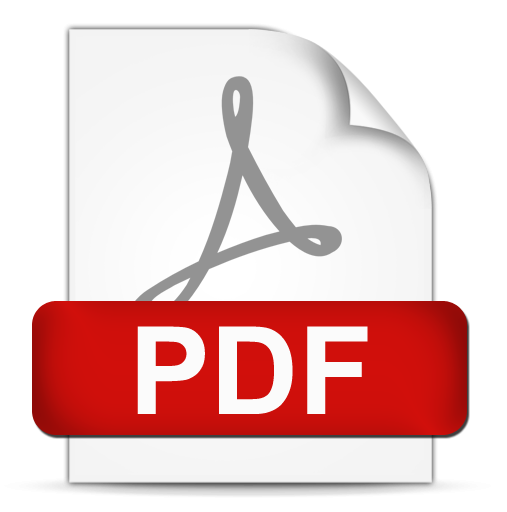 PDF - FULL TEXT Downloads:
9059 times
Keywords:
stabilitas fisika dan pH, water based pomade, DMDM hydantoin, ekstrak Aloe vera
Abstract
Penelitian ini bertujuan untuk mengetahui pengaruh dari perubahan konsentrasi DMDM hydantoin yang digunakan sebagai pengawet pada formula water based pomade terhadap parameter sifat fisika & pH yang mengandung bahan aktif ekstrak Aloe vera 0,5% dan juga untuk mengetahui stabilitas fisika dan pH sediaan formula I, II, dan III yang disimpan dalam climatic chamber selama 30 hari pada suhu 40oC dan RH 75%. Penelitian ini dilakukan dengan membandingkan 3 formula dengan konsentrasi DMDM hydantoin yang berbeda, yaitu formula I sebesar 0,1%, formula II sebesar 0,2%, dan formula III sebesar 0,5%. Parameter yang diuji meliputi sifat fisika, yaitu organoleptis, viskositas, sifat alir, daya sebar, dan daya tercucikan air, serta nilai pH dari masing-masing sediaan. Pengamatan dilakukan pada 3 titik, yaitu hari ke-0, ke-15, dan ke-30. Hasil penelitian menunjukkan bahwa perubahan konsentrasi DMDM hydantoin hanya mempengaruhi parameter pH, dan pada formula I, II, dan III tidak stabil setelah disimpan pada suhu 40oC dan RH 75% selama 30 hari, yang ditunjukkan pada formula I dan II terdapat perubahan organoleptis, serta pada ketiga formula terdapat perubahan viskositas, daya sebar, daya tercucikan air, dan pH.
Downloads
Download data is not yet available.
References
Agoes G, 2001, Uji Stabilitas Obat dan Kosmetika, Unit Bidang Ilmu Teknologi Farmasi Institut Teknologi Bandung, Bandung.

Badan POM Republik Indonesia, 2011, Peraturan Kepala Badan Pengawas Obat dan Makanan Republik Indonesia Nomor HK.03.1.23.08.11.07517 tentang Persyaratan Teknis Bahan Kosmetika, Jakarta, 2 & 45.

Baki G & Alexander KS, 2015, Hair care Products, In Introduction to Cosmetic Formulation and Technology, John Wiley & Sons, New Jersey, Chapter 5, 447-490.

Bolich RE, Rigney KW, Scott A, et al., 2003, Hair Styling Compositions Containing Select Polyalkyleneglycol Styling Agents, United States Patent Number US6635240B1

COLIPA, 2004, COLIPA Guidelines on Stability Testing of Cosmetic Products.

Djide N, 2008, Dasar-Dasar Mikrobiologi Farmasi, Universitas Hasanuddin, Makassar.

Draelos ZD, 2005, Hair Care: An Illustrated Dermatologic Handbook, Taylor & Francis, United Kingdom.

Furnawanthi I, 2002, Khasiat dan Manfaat Lidah Buaya, Argo Media Pustaka, Jakarta.

ICH, 2003, ICH Guideline on Stability Testing of New Drug Substances and Products, Comments for its application, ICH Steering Committee.

Kadajji VG & Betageri GV, 2009, Water Soluble Polymers for Pharmaceutical Applications, Polymers, 3(4): 1972-2009.

Krause T & Rust RC, 2016, Hair Styling: Technology and Formulations, In Cosmetic Dermatology: Products and Procedures, Draelos ZD (Ed), 2nd edition, John Wiley & Sons, New Jersey, Part 3 Section 3, 270-279.

Madnani N & Khan K, 2013, Hair Cosmetics, Indian Journal of Dermatology Venereology and Leprology, (online), (http://www.ijdvl.com diakses 09-08-2016)

Rajeswari R, Umadevi M, Rahale CS, et al., 2012, Aloe vera: The Miracle Plant Its Medical and Traditional Uses in India, Journal of Pharmacognosy and Phytochemistry, 1 (4): 118-124.

Rosen M, 1984, Glydant and MDMH as Cosmetic Preservatives In Cosmetic and Drug Preservation, Principles and Practice, Marcel Dekker, New York, 70-173.

Rowe RC, Sheskey PJ, Quinn ME, 2009, Handbook of Pharmaceutical Excipients, 6th edition, Pharmaceutical Press and American Pharmacists Association, USA.

Schanno RJ, Westlund JR, Foelsch DH, 1980, Evaluation of 1,3-dimethylol-5,5-dimethyl hydantoin as A Cosmetic Preservative, Journal of The Society of Cosmetic Chemists, 31, 85-96.

Tsotsoros RF, Ehsan F, Jennings J, et al., 2012, Hair Care Formulations, United States Patent Number US8197799B2.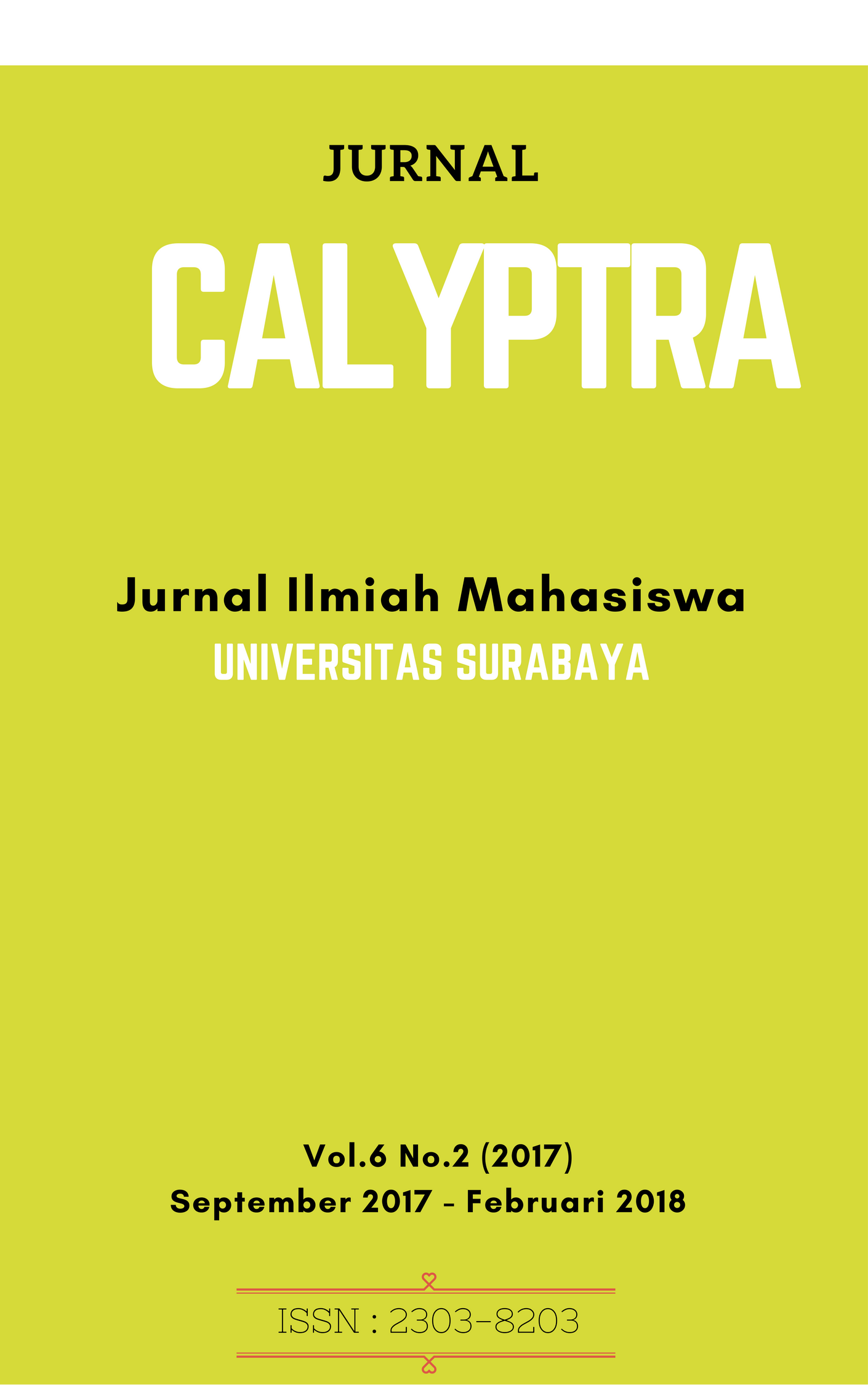 Section
Bidang Farmasi (F)
Articles published in CALYPTRA are licensed under a Creative Commons Attribution-ShareAlike 4.0 International license. You are free to copy, transform, or redistribute articles for any lawful purpose in any medium, provided you give appropriate credit to the original author(s) and the journal, link to the license, indicate if changes were made, and redistribute any derivative work under the same license.
Copyright on articles is retained by the respective author(s), without restrictions. A non-exclusive license is granted to CALYPTRA to publish the article and identify itself as its original publisher, along with the commercial right to include the article in a hardcopy issue for sale to libraries and individuals.
By publishing in CALYPTRA, authors grant any third party the right to use their article to the extent provided by the Creative Commons Attribution-ShareAlike 4.0 International license.