PERAN GAYA KEPEMIMPINAN DALAM PENERAPAN SISTEM PENGENDALIAN MANAJEMEN UNTUK MENINGKATKAN KINERJA PEGAWAI PDAB JAWA TIMUR
Azuraa Diva Nabila

Jurusan Akuntansi / Universitas Surabaya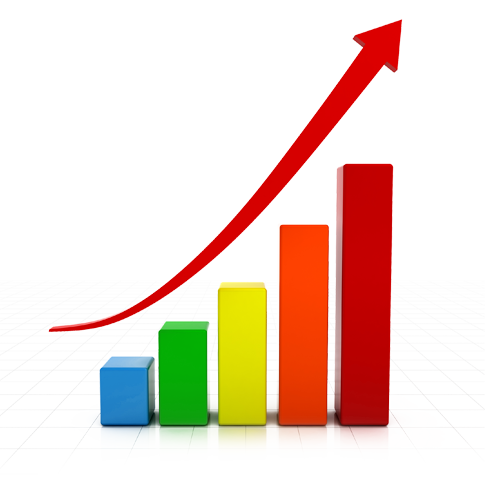 Abstract Views:
187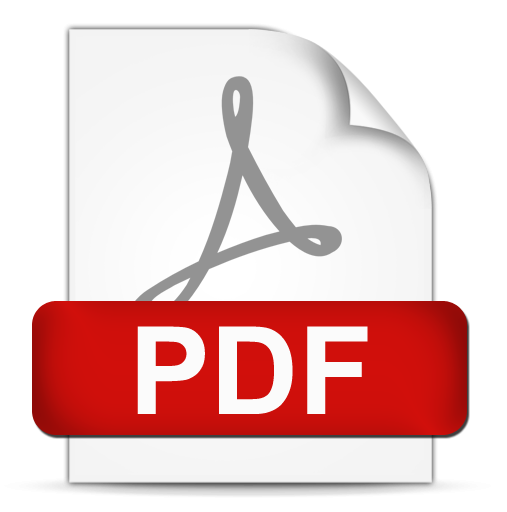 PDF - FULL TEXT Downloads:
254
Keywords:
Kepemimpinan, Action Control, Result Control, Kinerja
Abstract
ABSTRAK: Badan Usaha Milik Daerah (BUMD) dibentuk untuk melaksanakan pembangunan daerah melalui pelayanan jasa kepada masyarakat, penyelenggaraan kemanfaatan umum dan peningkatan penghasilan pemerintah daerah. Berdasarkan tujuan tersebut, maka sangat penting untuk mengoptimalkan kinerja pegawai. Karena idealnya BUMD menjadi contoh bagi badan usaha milik swasta. Dalam penelitian ini akan membahas tentang bagaimana untuk meningkatkan pemahaman mengenai peranan gaya kepemimpinan dan juga sistem pengendalian manajemen terhadap kinerja pegawai. Penelitian ini merupakan basic research dan bersifat explanatory research. Penelitian ini menggunakan objek salah satu BUMD, yaitu Perusahaan Daerah Air Bersih Jawa Timur (PDAB JATIM). Penelitian ini ingin menunjukkan bahwa gaya kepemimpinan seorang atasan dapat memengaruhi sistem pengendalian manajemen yang ada sehingga bisa meningkatkan kinerja pegawai PDAB JATIM. Jika gaya kepemimpinan sudah tepat dalam penerapan sistem pengendalian manajemen maka secara langsung akan mengoptimalkan kinerja pegawai.
Kata Kunci: Kepemimpinan, Action Control, Result Control, Kinerja
Downloads
Download data is not yet available.
References
Abernethy, M.A., Bouens, J., dan Van Lent, L. 2010. Leadership and Control System Design. Management Accounting Research. Vol 21: 2-16

Alwi, S. 2002. Paradigma Baru Peningkatan Kinerja Badan Usaha Milik Daerah. Fakultas Ekonomi Universitas Islam Indonesia. Vol 1: 81-90

Anderson, E and Oliver, R.L. 1987. Perspectives on behavior-based versus outcome-based sales force Control Systems. Journal of Marketing, 51 (October) 76-88

Anthony, R. N dan Vijay Govindarajan. 2007. Management Control System, Twelfth Edition. New Jersey: MC. Grow – Hill Companies, Inc.

Bass, B.M. dan B.J. Avolio. 2000. Multifactor Leadership Questionnaire: Technical Report. 2nd Edn., Mind Garden Inc., Redwood City, CA.

Dessler, Gary. 2008. Human Resource Management. 11th Edition. Pearson International Edition.

Efferin, S. dan Hartono, M. S. 2012. Management Control and Leadership Styles in Family Business. 3rd GAOC conference, 14-17 July 2012, Sunway University, Malaysia.

Efferin, S. dan Soeherman, B. 2010. Seni Perang Sun Zi dan Sistem Pengendalian Manajemen Filosofi dan Aplikasi. Jakarta: PT. Elex Media Komputindo.

Fred, Kofman. 2006. Loyalty Rules: How Today's Leaders Build Lasting Relationship. Bain& Company, Inc.

https://news.detik.com/opini-anda/1256401/peran-dan-kinerja-bumddiakses 17 Mei 2018

Harahap, R. D. 2011. BUMD diantara Ranah Hukum Publik dan Korporasi, Makalah Asbanda.

House, R. and Mitchell, T. 1974. Path-Goal Theory of Leadership. Journal of Contemporary business, 3(Autumn), 81-97

Ivancevich, J. M., Konopaske, R., dan Matteson, M.T. 2007. Perilaku dan Manajemen Organisasi. (Jilid 1 Edisi Ketujuh). Jakarta : Erlangga.

Jacobs, T. O. dan House. 2001. Strategic Leadership: The Competitive Edge. National Defense University.

Mahmudah, D. 2015. Komunikasi, Gaya Kepemimpinan, dan Motivasi dalam Organisasi. Jurnal Studi Komunikasi dan Media. Vol 19: 285-302

Mathis R.L dan Jackson J.H. 2006. Manajemen Sumber Daya Manusia. Jakarta: Salemba Empat.

Merchant, K.A., dan W.A. Van der Stede. 2007. Management Control System: Performance Measurement, Evaluation, and Incentives. London, UK: Prentice Hall.

Muryanto, Y.T. 2014. Model Pengelolaan Badan Usaha Milik Daerah dalam Rangka Mewujudkan Good Corporate Governance. Fakultas Hukum Universitas Sebelas Maret. Vol 3: 125-133.

Mondy, R. W. 2008. Human Resource Management. 10th Edition. Pearson International Edition.

Nilsson. F., dan Olve. 2001. Control System in Multibusiness Companies: From Performance Management to Strategic Management. European Management Journal. Vol 19, No. 4:344-358

Rachmawati, Hayuni. 2004. Kinerja BUMD dalam Menunjang PAD dan Masuknya Investasi/Investor ke Kabupaten Bandung (Suatu Subtema dari Manajemen Pembangunan Daerah). Jurnal Ilmu Administrasi, No. 1, Vol. 2

Rusdiyanto, J. san Tandelilin, E. 2014. Diktat Ajar-2014 Pengantar Manajemen. Surabaya: Laboratorium MSDM FBE Universitas Surabaya.

Simons, R. 2000. Performance Measurement and Control System for Implementing Strategy. New Jersey: Prentice Hall.

Sukmana, M dan Firmansyah, I. Analisis Problematika Kinerja BUMD NonKeuangan di Jawa Barat: Aplikasi Metode Analytic Network Process. Fakultas Ekonomi Universitas Siliwangi

Yulk, G. 2010. Leadership in Organizations Seventh Edition. New Jersey: Prentice Hall.

Zehir, C., Sehitoglu, Y., Erdogan, E. 2012. The Effect of Leadership and Supervisory Commitment to Organizational Performance. Social and Behavioral Sciences. Vol 58: 207-216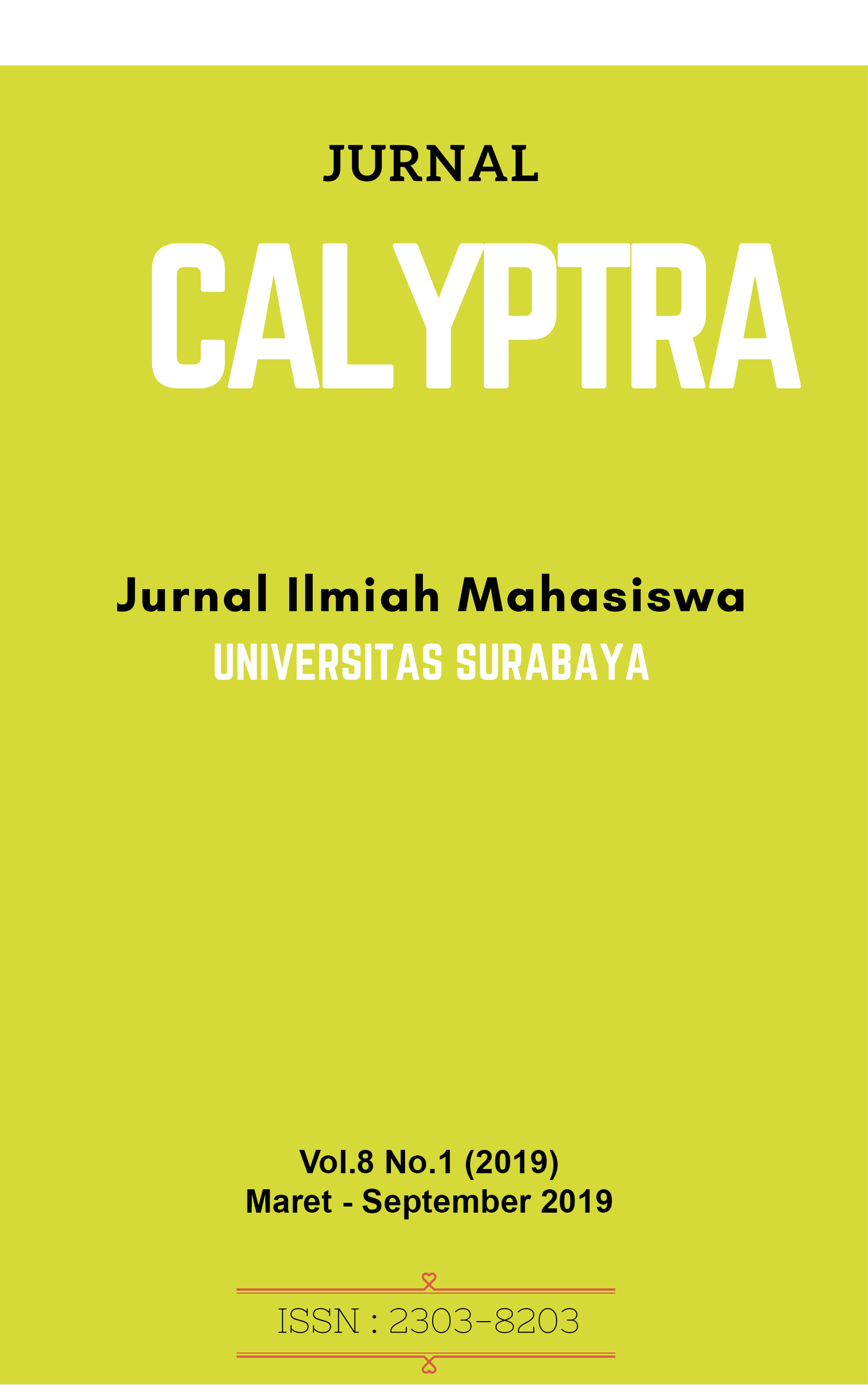 Section
Bidang Akuntansi (AK)
Articles published in CALYPTRA are licensed under a Creative Commons Attribution-ShareAlike 4.0 International license. You are free to copy, transform, or redistribute articles for any lawful purpose in any medium, provided you give appropriate credit to the original author(s) and the journal, link to the license, indicate if changes were made, and redistribute any derivative work under the same license.
Copyright on articles is retained by the respective author(s), without restrictions. A non-exclusive license is granted to CALYPTRA to publish the article and identify itself as its original publisher, along with the commercial right to include the article in a hardcopy issue for sale to libraries and individuals.
By publishing in CALYPTRA, authors grant any third party the right to use their article to the extent provided by the Creative Commons Attribution-ShareAlike 4.0 International license.