EFEKTIVITAS TEKNIK MENGHAFAL DENGAN LAGU DALAM MENINGKATKAN KEMAMPUAN MENGINGAT INFORMASI VERBAL
Christine Pranata

Fakultas Psikologi / Universitas Surabaya

Evy Tjahjono

Fakultas Psikologi / Universitas Surabaya

Listyo Yuwanto

Fakultas Psikologi / Universitas Surabaya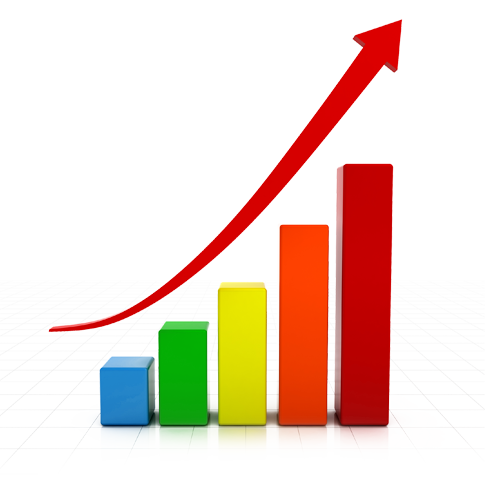 Abstract Views:
522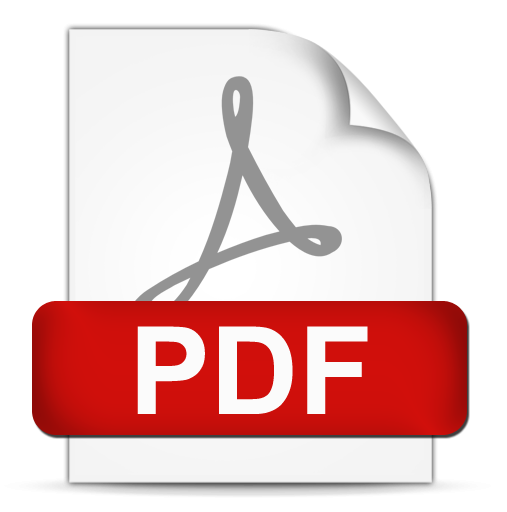 PDF - FULL TEXT Downloads:
399
Keywords:
music mnemonic, organizational schmes, memory, verbal memory
Abstract
Abstrak Penelitian ini dilandasi oleh permasalahan siswa SMA dalam kemampuan menghafal. Keterbatasan pada kemampuan menghafal menyulitkan siswa dalam memenuhi tuntutan akademik. Oleh karena itu, peneliti hendak mencari cara alternatif yang lebih efektif untuk memudahkan siswa dalam menghafal. Menurut beberapa teori dan riset-riset terdahulu, teknik menghafal dengan lagu merupakan salah satu teknik mnemonic jenis organizational schemes yang dapat mempermudah individu dalam menghafal informasi verbal. Didasari oleh pengetahuan tersebut, peneliti berusaha menggali lebih dalam tentang efektivitas teknik menghafal dengan lagu pada siswa SMA yang berusia 15-17 tahun. Penelitian yang dilakukan untuk mengetahui efektivitas teknik menghafal dengan lagu, dilakukan dengan metode eksperimen pada tujuh subjek. Eksperimen berlangsung kurang lebih selama satu jam untuk tiap subjek yang diuji pada waktu dan tempat yang berbeda. Uji statistik pada penelitian ini menggunakan wilcoxon signed ranks test karena eksperimen dilakukan dengan menggunakan satu kelompok dan sebaran data yang diperoleh tidak normal. Pada uji statistik, diperoleh mean pre-test (8,14) dan mean post-test (11,42) dengan sig. (0,017) < α (0,05). Hasil tersebut menunjukkan bahwa teknik menghafal dengan lagu efektif dalam meningkatkan daya ingat pada siswa SMA.Efektivitas tersebut terjadi karena adanya komponen-komponen musik yang dapat memfasilitasi proses menghafal.
Kata kunci: music mnemonic, organizational schmes, memory, verbal memory

Downloads
Download data is not yet available.
References
Adinugroho, I. (2016). Pengujian Properti Psikometrik Intelligenz Struktur Test Subtes Kemampuan Spasial Dua Dimensi (From Aushawl): Studi pada Dua SMA Swasta di Jakarta. Jurnal Ilmiah Psikologi MANASA 2016, 5 (2), 165-180

Arifin, H.W., Retno, W., Rukayah. (2015). Upaya meningkatkan Kemampuan Mengingat Urutan Kata Melalui Metode Bernyanyi (Penelitian Tindakan Kelas pada Anak Usia 5-6 Tahun di Kelas B TK Baiturrahman Karangasem, Laweyan, Surakarta Tahun Ajaran 2014/2015). Kumara Cendika, 3 (1)

Baird, A., Samson, S., Miler, L., & Chalmers, K. (2016). Does Music Training Facilitate THe Mnemonic Effect of Song? An Exploration of Musicians and NonMusicians With and Without Alzheimer's Dementia. Journal of Clinical and Experimental Neuropsychology, 39 (1), 9-21)

Campbell, D. (2001). Efek Mozart (T. Hermaya pengalih bhs.) Jakarta: PT. Gramedia PustakaUtama

Foster, J.K. (2009). Psikologi Memori Menyingkap Rahasia Memori (T.W. Utomo pengalih bhs). Surabaya: Portico Publishing

Governor, D. (2011). Teaching and Learning Science Through Song: Exploring the Experience of Students and Teachers (DIssertation). Graduate Faculty of The University of Georgia.

Gunawan, A. W. (2003). Genius Learning Strategy Petunjuk Praktis untuk Menerapkan Accelerated Learning. Jakarta: PT. Gramedia Pustaka Utama

Hermawan, J. W. (2005). The Teen Brain as a Work in Progress: Implications for Pediatric Nurses. Pediatric Nursing, 31 (2), 144-148.

Schimidt-Jones, C. (2013). The Basic Elements of Music. California: Textbook Equity

Solso, R.L. (2001). Cognitive Psychology 6th ed. Needham Heights, MA: Allyn & Bacon

Stenberg, R.J., Stenberg, K. (2017). Cognitive Psychology 7th ed. Boston: Cengange Learning.

Suharman, M.S. (2005). Psikologi Kognitif. Surabaya: Srikandi

Supradewi. R. (2010). Otak, Musiki, dan Proses Belajar. Buletin Psikologi, 18 (2), 58-68

Susanti, E. (2015). Metode Bernyanyi untuk Meningkatkan Hafalan Asmaul Husna Guna Mengembangkan Kecerdasan Spiritual Santri di TPQ Masithoh Cilacap Jawa Tengah (Skripsi Tesis). Fakultas Ilmu Tabriyah dan Keguruan Universitas Islam Negeri Sunan Kalijaga.

Weiten, W. (1992). Psychology: Themes and Variations 2nd ed. California: Wadsworth, Inc.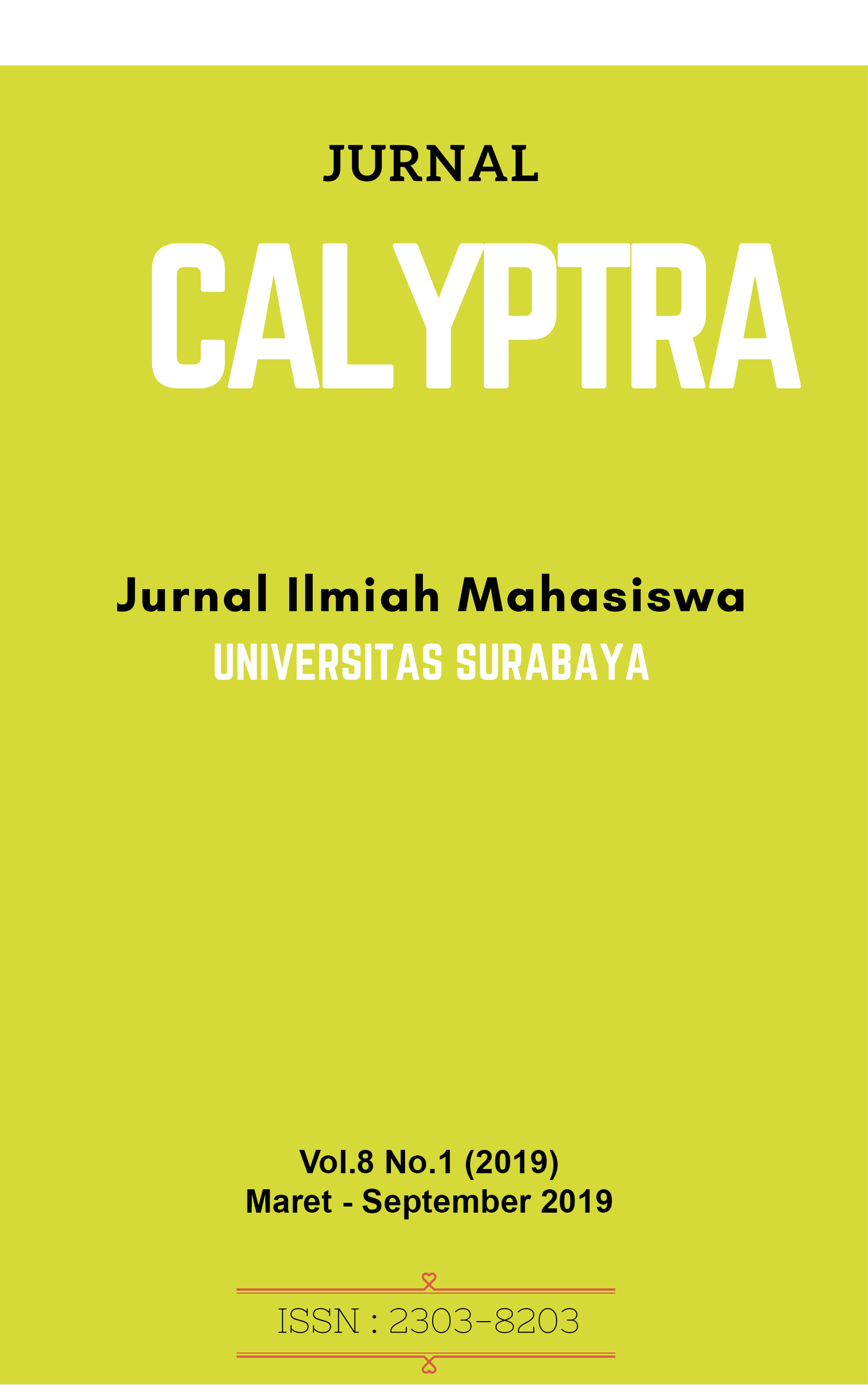 Section
Bidang Psikologi (ED)
Articles published in CALYPTRA are licensed under a Creative Commons Attribution-ShareAlike 4.0 International license. You are free to copy, transform, or redistribute articles for any lawful purpose in any medium, provided you give appropriate credit to the original author(s) and the journal, link to the license, indicate if changes were made, and redistribute any derivative work under the same license.
Copyright on articles is retained by the respective author(s), without restrictions. A non-exclusive license is granted to CALYPTRA to publish the article and identify itself as its original publisher, along with the commercial right to include the article in a hardcopy issue for sale to libraries and individuals.
By publishing in CALYPTRA, authors grant any third party the right to use their article to the extent provided by the Creative Commons Attribution-ShareAlike 4.0 International license.