INVESTASI ASING LANGSUNG DAN PERTUMBUHAN EKONOMI DI WILAYAH ASEAN PERIODE 2004-2016 (STUDI KASUS MAHASISWA UNIVERSITAS SURABAYA)
Aditya Febriananta Putra

Jurusan Ilmu Ekonomi / Universitas Surabaya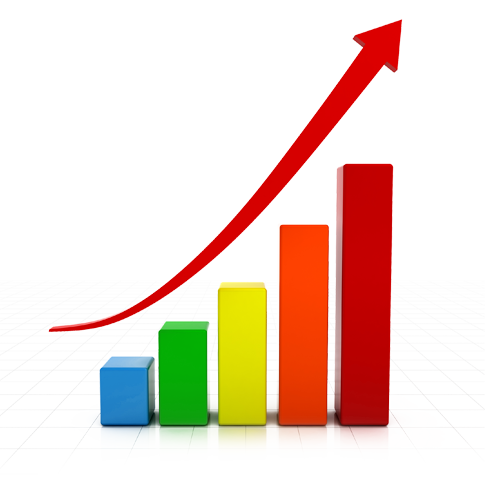 Abstract Views:
94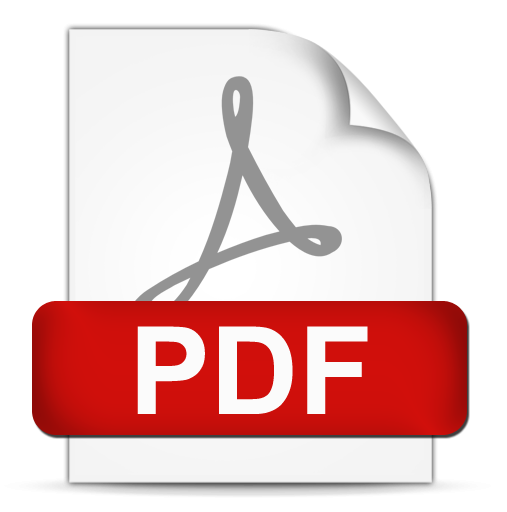 PDF - FULL TEXT Downloads:
97
Keywords:
Foreign Direct Investment, Economic Growth, ASEAN gross domestic product
Abstract
Abstrak - Penelitian ini bertujuan untuk mengetahui dampak dari investasi asing langsung, pembentukan modal tetap, tenaga kerja, pelayanan, pertanian, manufaktur, kesuburan, dan ekspor terhadap pertumbuhan ekonomi di wilayah ASEAN pada periode 2004-2016. Analisis data yang digunakan melalui uji OLS (Ordinary Least Square), uji normalitas, uji autokorelasi, dan uji multikoleniaritas. Dalam penelitian ini tingkat pertumbuhan ekonomi dihitung dari nilai gross domestic product per capita. Hasil penelitian menyatakan bahwa pembentukan modal tetap, investasi asing langsung, ekspor, manufaktur, dan kesuburan tidak berpengaruh signifikan terhadap pertumbuhan ekonomi, pertanian dan pelayanan berpengaruh positif, dan tenaga kerja berpengaruh negatif terhadap tingkat pertumbuhan ekonomi. Penelitian ini memberikan kontribusi teori terhadap pertumbuhan ekonomi.
Kata Kunci: Investasi Asing Langsung, Pertumbuhan Ekonomi, dan ASEAN gross domestic product.
Abstract - This study aims to determine the impact of foreign direct investment, fixed capital formation, labor, service, agriculture, manufacturing, fertility, and export to economic growth in the ASEAN region in the period 2004- 2016. Data analysis used through OLS (Ordinary Least Square) test, normality test, autocorrelation test, and multicollinearitytest. In this study, the economic growth rate is calculated from the value of gross domestic product per capita. The result of the research stated that the formation of fixed capital, foreign direct investment, export, manufacturing, and fertility have no significant effect on economic growth, agriculture and service have positive influence, and labor has negative effect on economic growth rate. This study contributes theories to economic growth.
Keywords:Foreign Direct Investment, Economic Growth, and ASEAN gross domestic product.
Downloads
Download data is not yet available.
References
Amir. 2004. Strategi Memasuki Pasar Ekspor. Jakarta: Lembaga Manajemen PPM dan Penerbit PPM.

Arsyad, Lincolin. 1999. Pengantar Perencanaan dan Pembangunan Ekonomi Daerah. BPFE. Yogyakarta.

Badan Pusat Statistik Jakarta Pusat, 2010. Pedoman Pendataan Survei Angkatan Kerja Nasional Tahun 2009. Jakarta Pusat : Badan Pusat Statistik.

Bank Indonesia Working Paper, 2007. https://www.google.co.id/search?ei=Lqw0W93PCYbgrQHqg4TYBw&q=bank+indonesia+working+paper&oq=bank+indonesia+working+paper&gs_l=psyab.3..35i39k1j0i19k1.26393.27063.0.28649.5.5.0.0.0.0.375.375.3-1.1.0....0...1.1.64.psy-ab..4.1.374....0.hUHyPd5UXAc
https://www.bi.go.id/en/publikasi/lain/kertas-kerja/Default.aspx

Baldwin, 2005. Pengantar Ekonomi Industri : Pendekatan Struktur, Perilaku dan Kinerja Pasar, BPFE, Anggota IKAPI, Yogyakarta.

Baltagi, B.H. 2008. Econometrics. Fourth Edition. Spinger. Heidelberg.

Boediono. 1999. Seri Sinopsis Pengantar Ilmu Ekonomi No. 4: Teori Pertumbuhan Ekonomi. Yogyakarta: BPFE Yogyakarta.

Bukhori, M. 2014. Sektor Pertanian Terhadap Pembangunan di Indonesia.[Skripsi]. Surabaya. Fakultas Pertanian Universitas Pembangunan Nasional "Veteran".

Didit Purnomo dan Ambarsari. 2005. Studi Tentang Penanaman Modal Asing di Indonesia. Jurnal Ekonomi Pembangunan : Vol 6, No. 1, Juni 2005,26-27.

Edvardsson et al. 2005. Pemasaran Jasa Prinsip,Penerapan dan Penelitian; Fandy Tjiptono, Yogyakarta: Penerbit Andi.

Eiteman, David K. 1994. Multinational Business Finance, Edisi 7. AddisonWesley Publishing Company, New York.

Feldein, James. 2002. Foreign Direct Investment.

Gujarati, Damodar N. 2009. Basic Econometrics. Singapore: McGraw-Hill.

Haksever et al. 2000. Service Management Oprations. USA : Pearson Pretince Hall.

Jhingan, M.L. 2010. Ekonomi Pembangunan dan Perencanaan. PT. Raja Grafindo Persada, Jakarta.

John David Lembong. 2013. Analisis Pengaruh PDB, Inflasi, Suku Bunga, dan Krisis Moneter Terhadap FDI Indonesia Tahun 1981-2012. Diponegoro Journal Of Economics. Vol. 3,No. 1.

Mankiw Gregory. 2006. Pengantar Ekonomi Makro, Edisi Ketiga, Salemba Empat Jakarta.

Mardikanto, Totok. 2007. Penyuluhan Pembangunan Kehutanan. Pusat Penyuluhan Kehutanan Republik Indonesia. Jakarta. 352 Hal.

M. Feldstein. 2000. Aspects of Global Economic Integration: Outlook for the Future, NBER Working Paper, 7899, Cambridge, Massachusetts.

Micheal P. Todaro & Stephen C. Smith. 2011. International Economic Development. Pearson series in economics.

Nopirin, 2011. Ekonomi Internasional. BPFE-UGM, Yogyakarta.

Paul R. Kraugman & Maurice Obstfeld (2003). International Economics: Theory and Policy, 6th Edition. https://www.pearson.com/us/higher-education/program/Krugman-InternationalEconomics-Theory-and-Policy-6th-Edition/PGM62698.html

Pratomo, Putro, Aris L. 2010. Laporan Fieldtrip Pertanian Berlanjut. http://id.scribd.com/doc/50270019/Laporan-Fieldtrip-PB.

Rahardja dan Manurung, 2008. Teori Ekonomi Makro. Edisi Keempat : Lembaga Penerbit FE UI.

Razin Assaf & Efraim Sakda. 2002. "The aging population and the size of the welfare state". Journal of Pilitical Economy 110(4): 900-918. http://www.journals.uchicago.edu/JPE/XURL:URL

Samuelson Paul A, dan William D. Nordhaus, 1993, Mikro Ekonomi, Terjemahan Drs. Haris Munandar DKK, Edisi ke-14, Erlangga, Jakarta.

Sarwedi. 2002. "Investasi Asing Langsung di Indonesia dan Faktor Yang Mempengaruhinya". Jurnal Ekonomi Akuntansi. http://puslit2.petra.ac.id/ejournal/index.php/aku/article/view/15688/0 (30 September 2013)

Sinambela, L.P. 2010. Reformasi Pelayanan Publik; Teori, Kebijakan dan Implementasi, cetakan kelima Jakarta: PT. Bumi Aksara.

World Bank. 2015. Pertumbuhan Ekonomi di Indonesia. http://www.worldbank.org/in/news/feature/2015/12/15/indonesia-economicquarterly-december-2015

Sugiyono. 2011. Metode Penelitian Kuantitatif, Kualitatif, dan R&D. Bandung:Alfabeta.

Sugiyono. 2012. Metode Penelitian Bisnis. Bandung: Alfabeta

Sunariyah. 2006. Pengantar Pengetahuan Pasar Modal. Yogyakarta : UPP STIM YKPN.

Supartoyo, dkk. 2013. "The Economic Growth and The Regional Characteristics: The Case of Indonesia". Buletin Ekonomi Moneter dan Perbankan.

Todaro, Michael P. 2004. Pembangunan Ekonomi di dunia ketiga, Edisi Kedelapan, Erlangga.

Triyoso, Bambang. 2004. Analisis Kausalitas Antara Ekspor dan Pertumbuhan Ekonomi di Negara ASEAN. FE USU : Medan.

United Nation, 2013. Departement of Economic and Social Affairs Population Division. World Population Ageing 2013. http://www.un.org/en/development/desa/population/publications/pdf/ageing/WorldPopulationAgeing2013.pdf

Wignjosoebroto, Sritomo. 2006. Pengantar Teknik & Manajemen Industri, Edisi 1, Surabaya: Lembaga Penerbit Institut Tekonologi Sepuluh November.

Yana Rohmana. 2007. Teori Ekonomi Mikro. Laboraturium UPI Pendidikan Ekonomi dan Koperasi FPEB-UPI, Bandung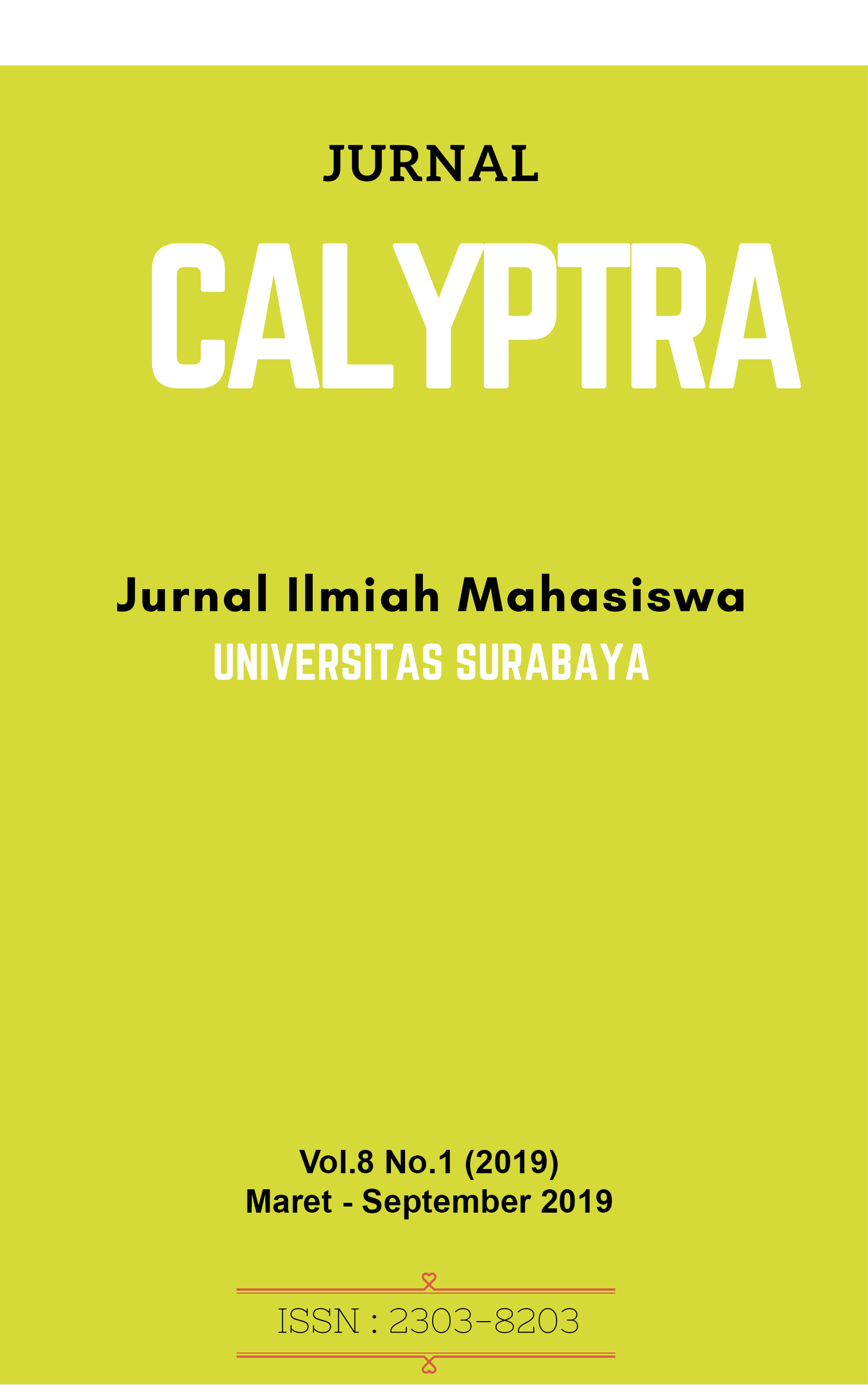 Section
Bidang Ilmu Ekonomi (SP)
Articles published in CALYPTRA are licensed under a Creative Commons Attribution-ShareAlike 4.0 International license. You are free to copy, transform, or redistribute articles for any lawful purpose in any medium, provided you give appropriate credit to the original author(s) and the journal, link to the license, indicate if changes were made, and redistribute any derivative work under the same license.
Copyright on articles is retained by the respective author(s), without restrictions. A non-exclusive license is granted to CALYPTRA to publish the article and identify itself as its original publisher, along with the commercial right to include the article in a hardcopy issue for sale to libraries and individuals.
By publishing in CALYPTRA, authors grant any third party the right to use their article to the extent provided by the Creative Commons Attribution-ShareAlike 4.0 International license.