AKTIVITAS ANTIOKSIDAN EKSTRAK ETANOL 80% DAN 96% DAUN KATUK (Sauropus androgynus (L.) Merr.)
Mega Arista

Fakultas Farmasi Universitas Surabaya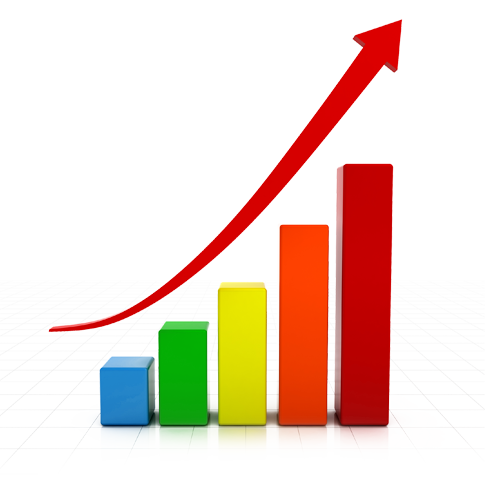 Abstract Views:
3982 times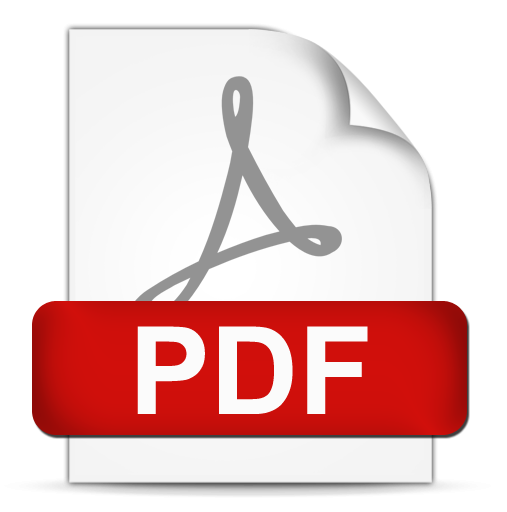 PDF - FULL TEXT Downloads:
4265 times
Keywords:
antioksidan, daun katuk, (Sauropus androgynus (L.) Merr.), DPPH
Abstract
Radikal bebas dapat menyebabkan kerusakan pada sel-sel tubuh sehingga menimbulkan berbagai penyakit. Radikal bebas dapat dihambat oleh antioksidan. Daun katuk (Sauropus androgynus (L.) Merr.) diketahui memiliki aktivitas antioksidan. Penelitian Aktivitas Antioksidan Ekstrak Etanol 80% atau 96% Daun Katuk (Sauropus androgynus (L.) Merr.) dilakukan secara kualitatif dan kuantitatif. Ekstraksi daun katuk (Sauropus androgynus (L.) Merr.) dilakukan dengan cara maserasi kinetik menggunakan pelarut etanol 80% atau 96%. Pada pengujian secara kualitatif (reaksi warna) teramati adanya pemudaran warna ungu dari larutan DPPH pada kedua jenis ekstrak etanol. Pada pengujian secara kuantitatif menggunakan metode DPPH dengan spektrofotometri UV-Vis diamati absorbansinya pada λ 516,5 nm selama waktu reaksi terpilih yaitu 30 menit untuk ekstrak etanol 80% dan 20 menit untuk ekstrak etanol 96%. Dari hasil perhitungan ekstrak etanol 80% memiliki nilai EC50 813,09 bpj dan untuk ekstrak 96% sebesar 1024,27 bpj. Hasil analisis statistik menunjukkan bahwa kedua nilai EC50 tersebut berbeda bermakna dan pelarut ekstraksi yang lebih baik adalah etanol 80%.
Downloads
Download data is not yet available.
References
Andarwulan Nuri, Ratna Batari, Diny Agustini, et al, 2010, Flavonoid Content and Antioxidant Activity of Vegetables from Indonesia, Food Chemistry, 1231-1235.

Benjapak, N, Prasan Swasitang, Sayan Tanpanich, 2008, Determination of Antioxidant Capacity and Nurtritive Values of Pak-Wanban (Sauropus androgynus L. Merr.), KKU Sci. J. 36(4) 279-289.

Departemen Kesehatan RI, 1985, Cara Pembuatan Simplisia, Jakarta, Direktorat Jendral Pengawasan Obat dan Makanan, 1-22.

Hadi, Setiawan, 2000, Analisis Regresi Jilid I, cetakan ke-7, Penerbit Andi, Yogyakarta, 70.

Kosasih, E.N., Tony S. dan Hendro H, 2006, Peran Antioksidan pada Lanjut Usia. Pusat Kajian Nasional Masalah Lanjut Usia, Jakarta.

Limawati, Stephanie, 2009, Perbandingan Daya Antioksidan Ekstrak Etanol Daun dan Umbi Ketela Rambat (Ipomoea batatas (L.)L.) Ungu dari Pacet-Mojokerto, Skripsi tidak dipublikasikan, Surabaya, Skripsi Fakultas
Farmasi Universitas Surabaya.

Markham KR, 1988, Cara Mengidentifikasi Flavonoid (Terjemahan), Penerbit ITB, Bandung.

Molyneux P, 2004, The Use of The Stable Free Radical Diphenylpicrylhidrazyl (DPPH) for Estimating Antioxidant Activity, Songklanakarin, Vol.26 No.2, 211-219.

Schefler, William C, 1979, Statistika untuk Biologi, Farmasi, Kedokteran, dan Ilmu yang Bertautan, Edisi ke-2, Terjemahan oleh Suroso, 1997, ITB, Bandung, 174.

Schulz V, Hanzel R, Tyler VE, Rational Phytotherapy 3rd ed, Berlin-Heidelberd-New York, 1998, 6.

Winarsi Hery, 2007, Antioksidan Alami dan Radikal Bebas, Penerbit Kanisius, Yogyakarta,18.

Yuslinda, Elka et al. 2012. Penetuan Aktivitas Antioksidan Dari Beberapa Ekstrak Sayur-sayuran Segar dan Dikukus Dengan Metode DPPH. Scientia Vol.2 No. 1.hal 1.

Zuhra,C.F., Juliati Br. dan Herlince S, 2008, Aktivitas Antioksidan Senyawa Flavonoid dari Daun Katuk (Sauropus androgunus (L) Merr.). Jurnal Biologi Sumatera, 7-10.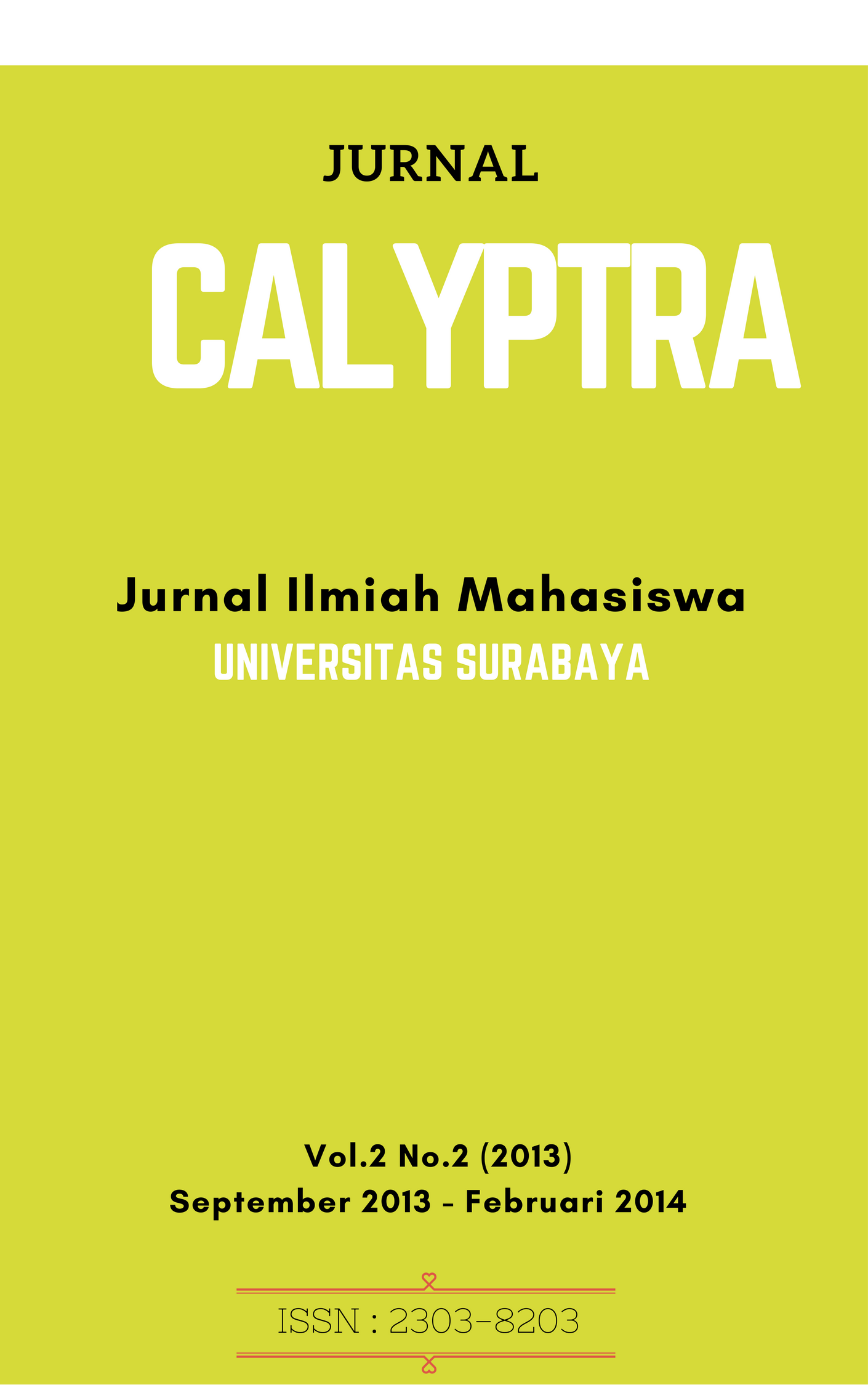 Section
Bidang Farmasi (F)
Articles published in CALYPTRA are licensed under a Creative Commons Attribution-ShareAlike 4.0 International license. You are free to copy, transform, or redistribute articles for any lawful purpose in any medium, provided you give appropriate credit to the original author(s) and the journal, link to the license, indicate if changes were made, and redistribute any derivative work under the same license.
Copyright on articles is retained by the respective author(s), without restrictions. A non-exclusive license is granted to CALYPTRA to publish the article and identify itself as its original publisher, along with the commercial right to include the article in a hardcopy issue for sale to libraries and individuals.
By publishing in CALYPTRA, authors grant any third party the right to use their article to the extent provided by the Creative Commons Attribution-ShareAlike 4.0 International license.