Kajian Semiotika Pernikahan Karakter Virtual Hatsune Miku dan Akihiko Kondo
Guguh Sujatmiko

Universitas Surabaya
Abstract
Abstract—Akihiko Kondo and Hatsune Miku's marriage ceremony attracted public attention. The marriage shows an unusual relationship between human and virtual character, the Actual world who got married to the Ideal world. This paper uses a qualitative method of the semiotic theory of Rholand Barthes. This paper _tries to describe the signs that are connected to both virtual characters and humans. The signs were dismantled to find out what codes and symbols that worked. The results show that the signs which were constructed into Hatsune Miku's character have naturalization of meaning, therefore the arose myths became ordinary as humans consume virtual signs continuously and endlessly. The signs become very important, the ideal world will be more interesting to be explored because it provides very broad opportunities in the signs development.

Keywords: semiotic, virtual, character­
Abstrak—Pernikahan seorang lelaki bernama Akihiko Kondo dan Hatsune Miku cukup menarik perhatian masyarakat. Pernikahan tersebut menunjukkan hubungan yang tidak biasa antara manusia dalam dunia aktual yang menikahi karakter dalam dunia ideal. Penelitian ini menggunakan metode kualitatif dengan pendekatan teori semiotic dari Rholand Barthes. Penulis mencoba menguraikan tanda-tanda yang terhubung antara keduanya. Tanda-tanda tersebut dibongkar untuk mengetahui kode-kode dan simbol-simbol yang bekerja. Hasil menunjukkan bahwa tanda-tanda yang dikonstruksi menjadi karakter Hatsune Miku mengalami naturalisasi makna, sehingga mitos-mitos yang timbul menjadi hal yang biasa karena manusia mengonsumsi tanda virtual terus-menerus dan tiada akhir. Tanda menjadi hal yang sangat penting, dunia ideal akan semakin menarik untuk dieksplorasi karena memberikan kesempatan yang sangat luas dalam perkembangan tanda. 

Kata kunci: semiotik, virtual, karakter
Downloads
Download data is not yet available.
References

Abdullatif. (2018, Februari). Apa yang dimaksud dengan Dunia Maya atau Cyberspace ? Retrieved from dictio.id: https://www.dictio.id/t/apa-yang-dimaksud-dengan-dunia-maya-atau-cyberspace/15151

Ambar. (2019, Agustus 30). Komunikasi Visual: 5 Fungsi Green Screen Dalam Pembuatan Film. Retrieved from PakarKomunikasi.com: https://pakarkomunikasi.com/fungsi-green-screen-dalam-pembuatan-film

Amber. (2017, Juni 8). Teori Semiotika Roland Barthes. Retrieved from pakarkomuikasi.com: https://pakarkomunikasi.com/teori-semiotika-roland-barthes

Franedya, R. (2019, May 16). CNBC Indonesia. Retrieved from CNBC Indonesia web site: https://www.cnbcindonesia.com/tech/20190516191935-37-73041/survei-pengguna-internet-di-ri-tembus-17117-juta-jiwa

Piliang, Y. A. (2003). Hipersemiotika, Tafsir Cultural Studies Atas Matinya Makna. Yogyakarta: Jalasutra.

Rou. (2015, April 08). detikInet. Retrieved from https://inet.detik.com/: https://inet.detik.com/games-news/d-2880848/tomb-raider-pecahkan-rekor-penjualan-game

Setiawan, E. (2020, 02 17). Kata Dasar Simulasi. Retrieved from Kamus Besar Bahasa Indonesia (KBBI): https://kbbi.web.id/simulasi

Shield, R. (2011). Virtual, Sebagai Pengantar Komprehensif. Yogyakarta: Jalasutra.

Usmanda, Y. (2018, September 26). Kincir. Retrieved from kincir.com: https://www.kincir.com/game/console-game/5-fakta-lara-croft

Yap, N. (2017, Oktober 8). The Hyped Geek. Retrieved from THG: http://thehypedgeek.com/hatsune-miku-malaysia-tickets-sold-within-hour-opening/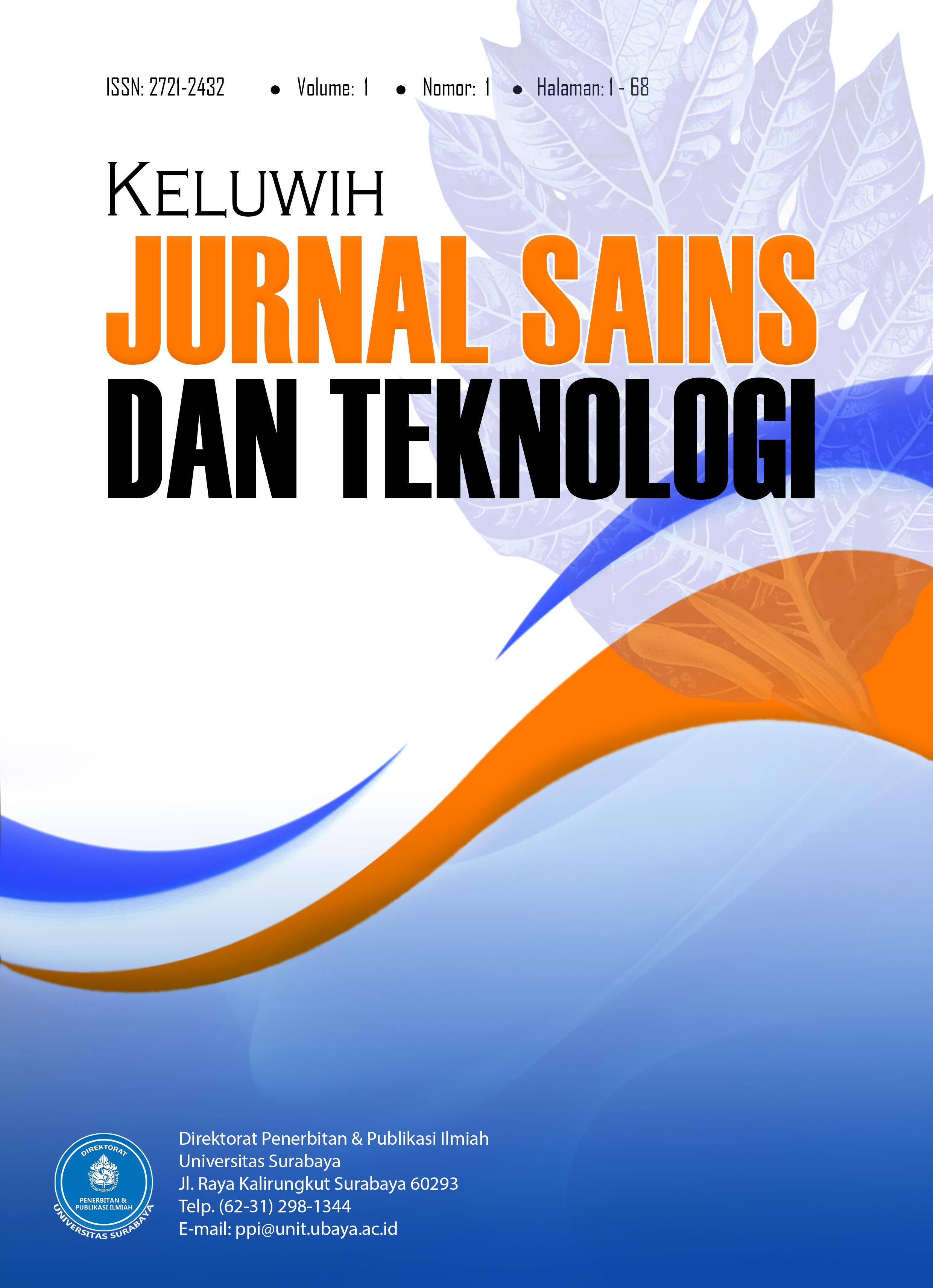 Section
Original Research
Articles published in Keluwih: Jurnal Sains dan Teknologi are licensed under a Creative Commons Attribution-ShareAlike 4.0 International license. You are free to copy, transform, or redistribute articles for any lawful purpose in any medium, provided you give appropriate credit to the original author(s) and the journal, link to the license, indicate if changes were made, and redistribute any derivative work under the same license.
Copyright on articles is retained by the respective author(s), without restrictions. A non-exclusive license is granted to Keluwih: Jurnal Sains dan Teknologi to publish the article and identify itself as its original publisher, along with the commercial right to include the article in a hardcopy issue for sale to libraries and individuals.
By publishing in Keluwih: Jurnal Sains dan Teknologi, authors grant any third party the right to use their article to the extent provided by the Creative Commons Attribution-ShareAlike 4.0 International license.