MYOPATHY ADVERSE DRUG REACTION ASSOCIATED WITH LANSOPRAZOLE: A CASE REPORT
Lidya Karina

Faculty of Pharmacy, University of Surabaya

Hanny Cahyadi

National Hospital, Surabaya
Abstract
Proton pump inhibitor has been reported to cause myopathic adverse drug reactions in several
overseas countries. Unfortunately, this case has never been raised and has not received much attention
in Indonesia. A case about myopathy associated with lansoprazole in 48-years old man has been recently reported
in Indonesia. Assessment methods used were time series data collection followed by causality analysis
using Naranjo Scale. The results of analysis revealed a Naranjo Scale of 9, which was interpreted as definite.
This report concluded that lansoprazole could triggered myopathy adverse drug reaction in some sensitive
patient. The mechanism presumably through inhibition of H+K+-ATPase in other tissue which can lead
destruction of myofibril and leakage of calcium, pottasium, phosphate, myoglobin, creatine phosphokinase,
lactate dehydrogenase, and aspartate transaminases from the muscle. This case report aims to remind
health professionals to pay more attention at possible myopathy adverse drug reactions in the use of lansoprazole
and other proton pump inhibitors, so that more serious adverse drug reactions could be prevented.
Downloads
Download data is not yet available.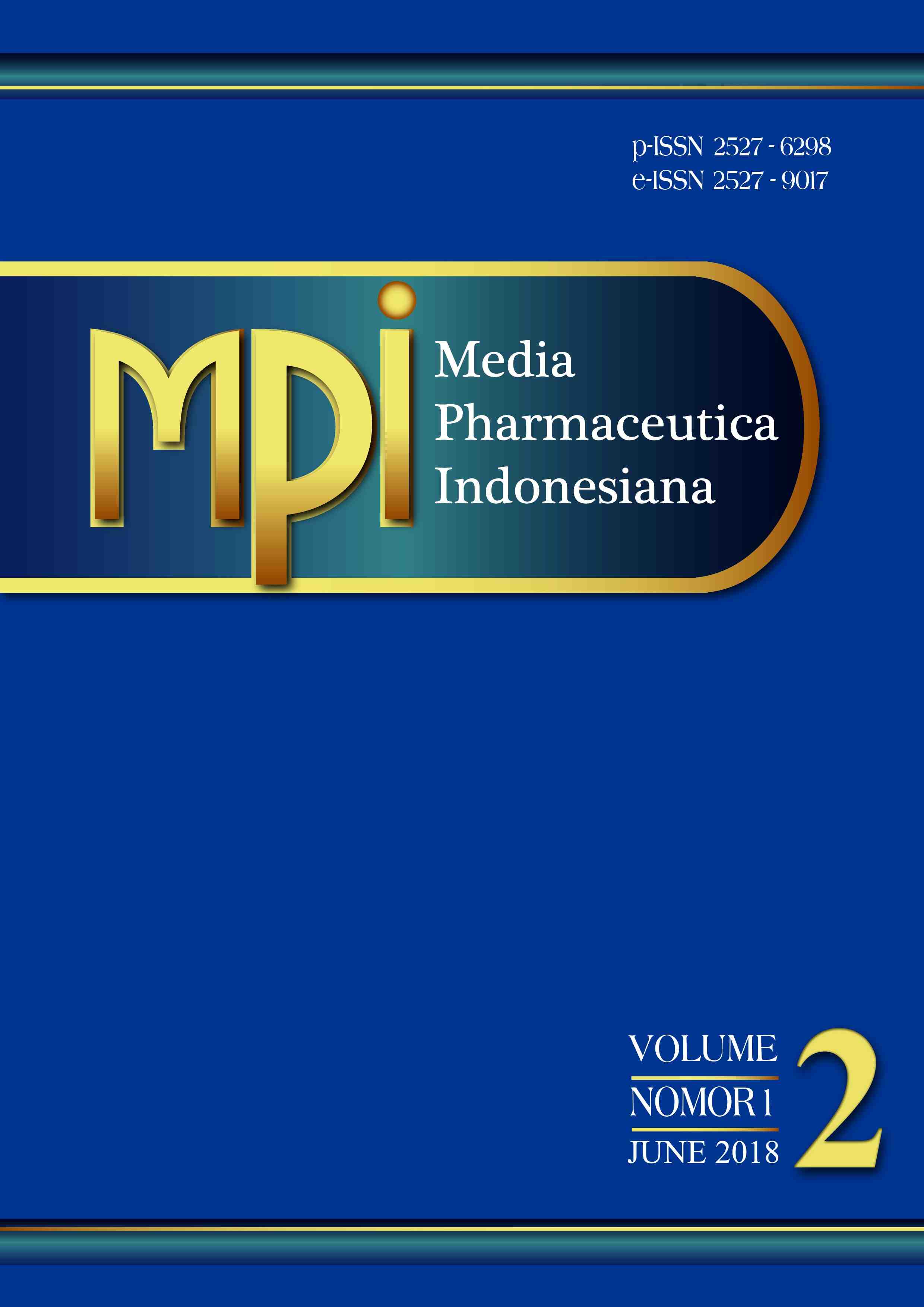 Section
Original Research Articles

This work is licensed under a Creative Commons Attribution-ShareAlike 4.0 International License.