PENERAPAN CULTURAL CONTROL DALAM KONTEKS GAYA KEPEMIMPINAN UNTUK MENGATASI MOTIVATIONAL PROBLEM DAN LACK OF DIRECTION PADA CHERISH CAFE AND BAKERY DI SIDOARJO
Mey Li

Jurusan Akuntansi Fakultas Bisnis dan Ekonomika Universitas Surabaya

Wiyono Pontjoharyo

Jurusan Akuntansi Fakultas Bisnis dan Ekonomika Universitas Surabaya
Abstract
Dalam sebuah badan usaha, menjadi seorang pemimpin tidaklah mudah. Seorang pemimpin harus bisa mempengaruhi seluruh bawahannya untuk mencapai tujuan bersama dengan ciri gaya kepemimpinan masing-masing. Sifat dan karakter bawahan yang berbeda-beda merupakan sebuah tantangan bagi pemimpin untuk dapat menyatukannya agar hubungan antara rekan kerja semakin baik. Untuk itu pemimpin dapat menciptakan budaya yang khas dalam sebuah badan usaha agar dapat membentuk sifat dan karakter yang sama dalam sebuah badan usaha. Dalam menciptakan budaya organisasi, pemimpin harus dapat memiliki pemahaman tentang penerapan management control system yang sesuai dengan kondisi badan usaha. Management control system merupakan sistem yang dibuat oleh manajemen untuk dapat mencapai tujuan organisasi, salah satunya dengan membentuk budaya badan usaha dengan melakukan cultural control. Management control system tidak selalu berjalan dengan lancar pada suatu badan usaha. Sistem tersebut dapat menimbulkan beberapa masalah pengendalian seperti lack of direction, personal limitation, dan motivational problem. Berdasarkan dari pemikiran tersebut maka penelitian ini dianggap menarik karena dapat mempelajari mengenai pengaruh gaya kepemimpinan terhadap penerapan cultural control untuk menyelesaikan masalah pengendalian yang terjadi pada Cherish Bakery and Cafe di Sidoarjo. Melalui penelitian ini akan dilakukan analisis mengenai pengaruh gaya kepemimpinan terhadap penerapan cultural control untuk menyelesaikan masalah pengendalian
Downloads
Download data is not yet available.
References
Acar, Zafer. 2012. Organizational culture, leadership styles and organizational commitment in Turkish logistics industry. 8th International Strategic Management Conference.

Ali M. Norlina et al. 2015. Influence of Leadership Style in Creating Quality Work Culture. International Accounting and Busniess Conference 2015.

Anthony, R. N. & Govindarajan, V., 2007. Management Control System. 12th ed. New York: McGraw-Hill.

Asrar, Muhammad and Kuchinke K. Peter. 2016. Impact of leadership styles on employees' attitude towards their leader and performance: Empirical evidence from Pakistani banks. Future Business Journal 2 (2016) 54–64.

Braden, A. Pamela. 2000. McClelland Theory of Motivation Needs. Parkersburg West Virginia University.

Burton, Kelli. 2012. A Study of Motivation: How to Get Your Employees Moving. SPEA Honors Thesis Spring 2012 Indian University.

Cameron, K.S, Quinn, E.R. 2006. Diagnosing and Changing Organizational Culture: Based on Competing Value Framework. John Wiley & Sons, Inc. San Francisco, USA.

Lapina, Inga, Kairisab, Ilze, and Araminac, Daira. 2015. Role of Organizational Culture in the Quality Management of University. 20th International Scientific Conference Economics and Management - 2015 (ICEM-2015).

Lok, P. & Crawford, J. 2004. The Effect of Organizational Culture and Leadership Style On Job Satisfaction And Organizational Commitment: A Cross-National Comparison. Journal of Management Development.

Merchant, K.A and W.A. Van der Stede 2007 Management Control System: Performance Measurement, Evaluating and Incentives . Prentince Hall: London, UK Calyptra: Jurnal Ilmiah Mahasiswa Universitas Surabaya Vol.7 No.1 (2018)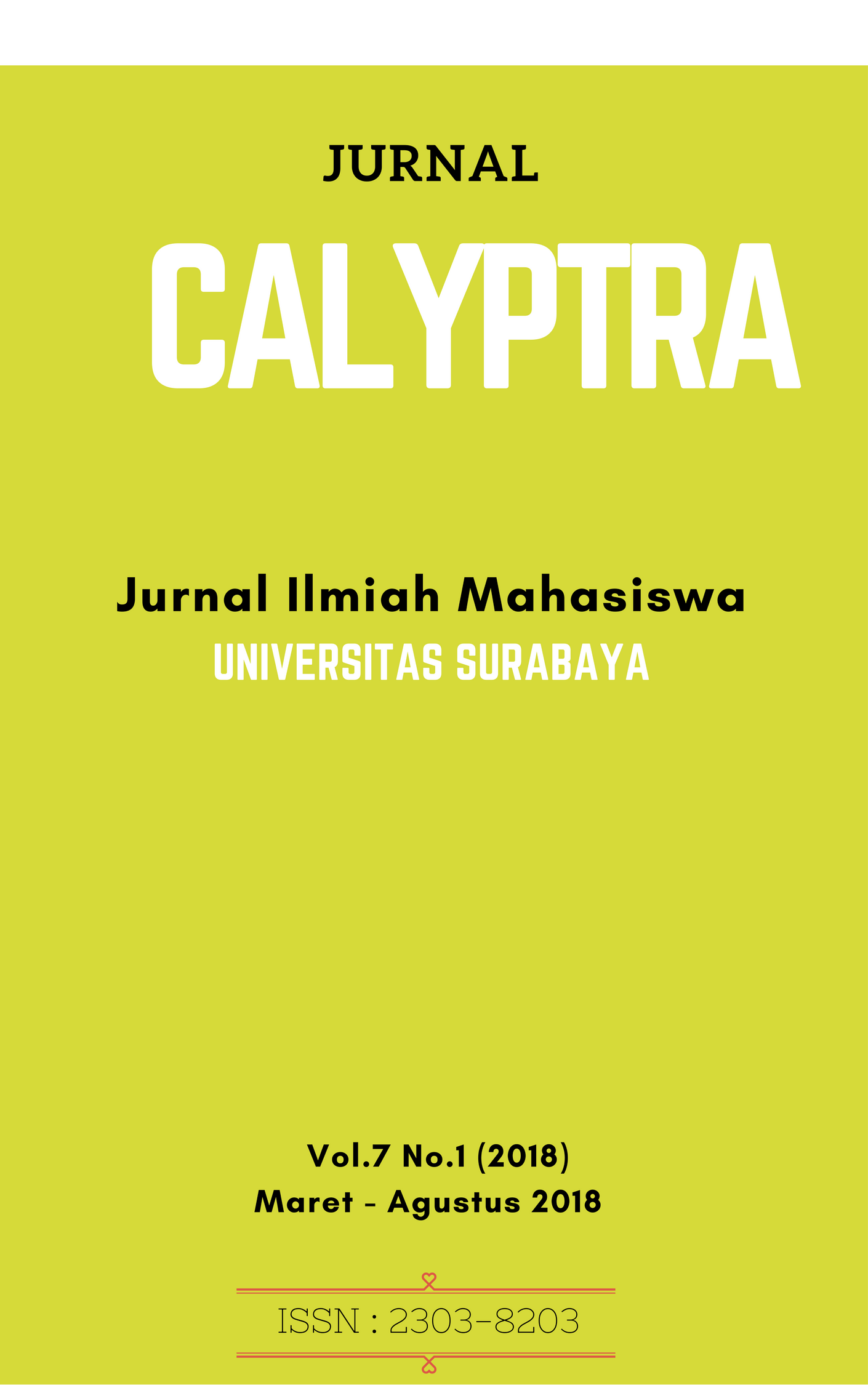 How to Cite
LI, Mey; PONTJOHARYO, Wiyono. PENERAPAN CULTURAL CONTROL DALAM KONTEKS GAYA KEPEMIMPINAN UNTUK MENGATASI MOTIVATIONAL PROBLEM DAN LACK OF DIRECTION PADA CHERISH CAFE AND BAKERY DI SIDOARJO.
CALYPTRA
, [S.l.], v. 7, n. 1, p. Hal. 244 - 257, mar. 2018. ISSN 2302-8203. Available at: <
http://journal.ubaya.ac.id/index.php/jimus/article/view/1150
>. Date accessed: 29 mar. 2020.
Section
Bidang Akuntansi (AK)