HUBUNGAN COPING STRESS DENGAN MOTIVASI BERPRESTASI MELALUI KEBAHAGIAAN SEBAGAI VARIABEL PERANTARA PADA ATLET REMAJA DI SURABAYA
Claudia Juliant

Fakultas Psikologi Universitas Surabaya
Abstract
Penelitian ini bertujuan untuk melihat hubungan tipe Coping Stress dengan motivasi berprestasi melalui kebahagiaan sebagai variabel perantara pada atlet remaja di Surabaya. Hasil Penelitian menunjukan bahwa tipe coping engagement dapat berhubungan langsung dengan Motivasi Berprestasi, sedangkan tipe disenagagement tidak memiliki hubungan dengan Motivasi Berprestasi. Kebahagiaan sebagai variabel perantara dapat membantu hubungan antara problem focused engagement dan emotion focused disengagement dengan Motivasi Berprestasi, sedangkan emotion focused engagement tidak memerlukan kebahagiaan untuk dapat berhubungan dengan Motivasi Berprestasi. Penelitian ini dapat memberikan manfaat kepada para atlet untuk dapat  menggunakan tipe coping engagement ketika menghadapi suatu masalah, sehingga dapat meningkatkan kebahagiaan serta dapat memunculkan motivasi berprestasi pada atlet.
Downloads
Download data is not yet available.
References
Azizi, M. (2012). Relationship between Happiness and Stress Coping Strategies among Zabol University Students in Academic Year of 2010-11. Advances in Natural and Applied Sciences, 6(2): 163-166.

Azwar,S. (2004). Metode Penelitian. Yogyakarta: Pustaka Pelajar

Deci, E.L. (1975). Intrinsic motivation. New York: Plenum Press

Flachsbart, C. & Smith, J. K. C,. (2007). Relation Between Personality and Coping: A Meta-Analysis. Journal of Personality and Social Psychology. 93. 1080-1107

Hassanzadeh, R, & Jad, G, M. (2013). Relationship between Happiness and Achievement Motivation: A Case of University Students. Journal of Elementary Education Vol.23, No. 1. 53-65.

Horiuchi, S., et al. (2015). Relationship of Cognitive Appraisal and Coping With Subjective Happiness in Japanese College Students. Hellenic Journal of Psychology. 12. 1-13.

Lazarus, R. S., & Folkman, S. (1984). Stress, Appraisal and Coping. New York: Springer-Verlag.

Seligman, M. (2002). Authentic Happiness. Free Press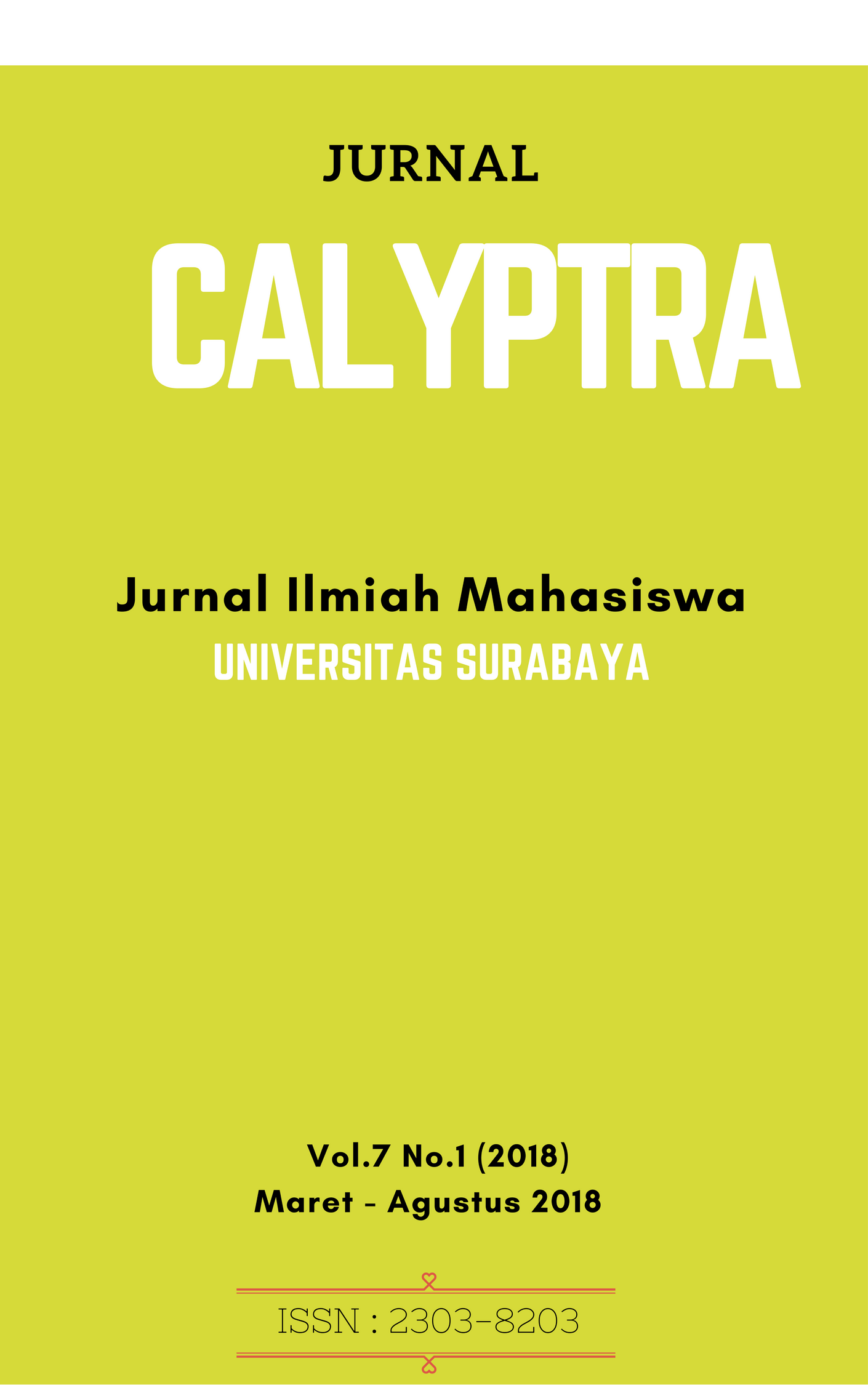 How to Cite
JULIANT, Claudia. HUBUNGAN COPING STRESS DENGAN MOTIVASI BERPRESTASI MELALUI KEBAHAGIAAN SEBAGAI VARIABEL PERANTARA PADA ATLET REMAJA DI SURABAYA.
CALYPTRA
, [S.l.], v. 7, n. 1, p. Hal. 1094 - 1104, mar. 2018. ISSN 2302-8203. Available at: <
http://journal.ubaya.ac.id/index.php/jimus/article/view/1236
>. Date accessed: 14 aug. 2018.
Section
Bidang Psikologi (K)